There is only one woman who can meditate in the middle of an Iowa corn field and debut an exclusive look into the life of one of the world's top designers, both in one week. Nice going, Oprah.
OWN announced in May that the network would profile designer Tom Ford for a special series. The much-anticipated, hour-long feature on Ford, which is part of the five-episode Visionaries: Inside the Creative Mind series, premiered Sunday evening.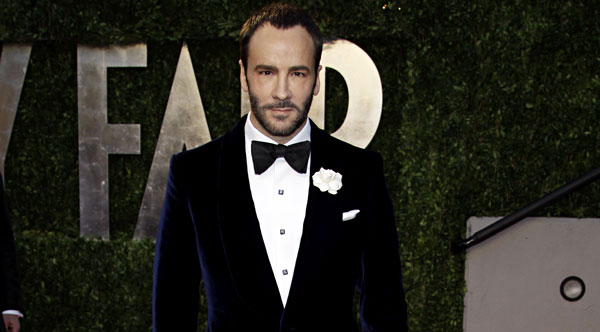 Tom Ford at Vanity Fair's 2011 Oscars after-party. He is a celebrity in his own right. (AP Photo)
The series follows a magnanimous, talented group of creative industry leaders. They include: Writer/director Tyler Perry, designer Tom Ford, director James Cameron, BEP's will.i.am and renowned photographer Annie Leibowitz. The series is supposed to provide a "unique insight into what made these visionaries who they are."