This Sunday, as America "oohs" and "ahhhs" over Hollywood's most promising and seasoned stars on the red carpet, the inevitable "ughs" and "ews!" will also echo through the living rooms of party hosts, nationwide.
We've compiled the ultimate top ten list of the most disastrous gowns to ever hit the Academy Awards. Click through for more.


AP Images
Cher, 1986
Cher's choice of an (ahem) Oscars outfit, was an unfortunate combination of cut-out material paired with her exposed, bare midriff. However, the most memorable piece of her ensemble was that terrifying, unceremonious, porcupine-like head dress. We may not have existed in 1986, but this outfit certainly had us rolling over in our mothers' wombs, and Cleopatra doing the same in her tomb.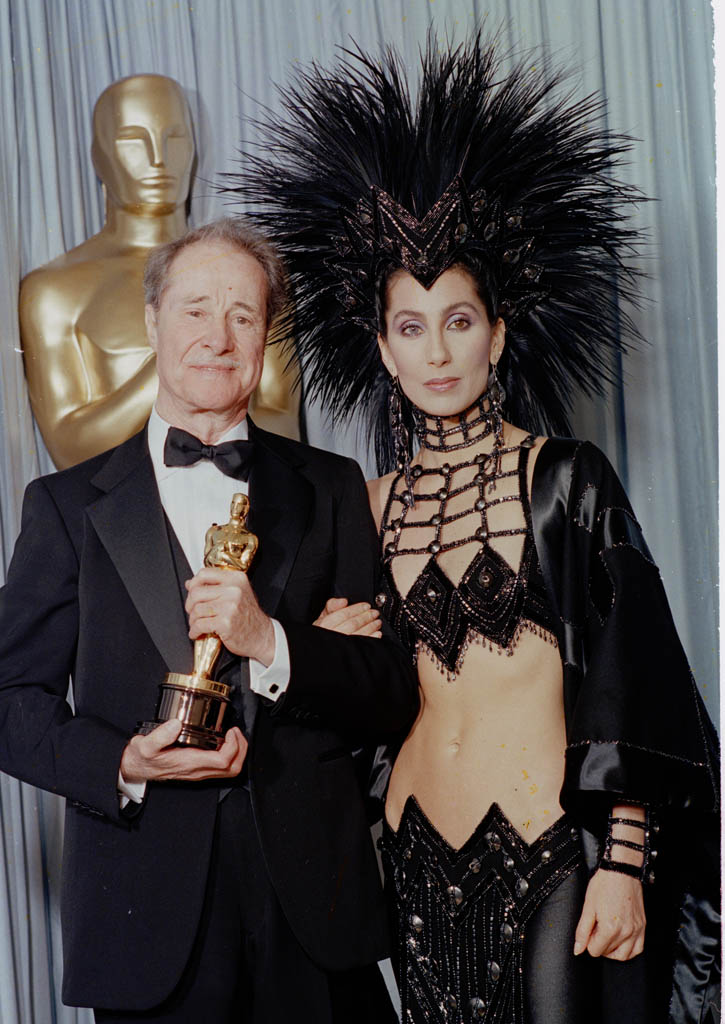 Demi Moore, 1989
There's one career route Demi learned to avoid after this catastrophic gown made its way onto the red carpet/biking trail- and that would be designing her own clothes. The photo below doesn't reveal her spandex biker shorts (because we're nice and we figured we'd spare you).
Kim Bassinger, 1990
And at midnight, she turned into a country bumpkin pumpkin. Next!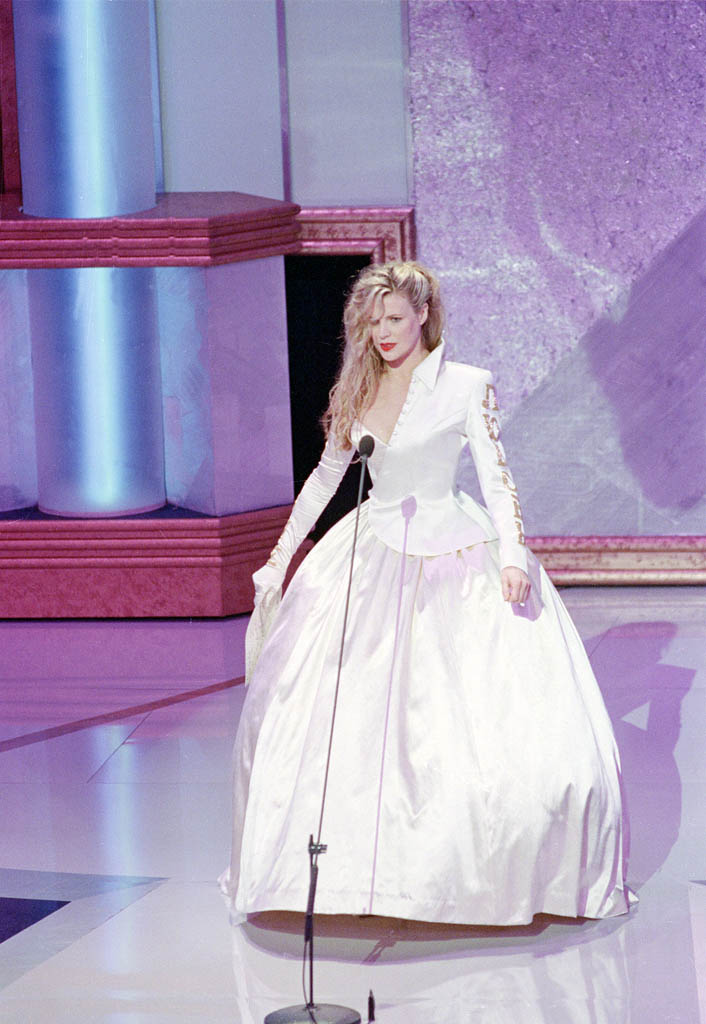 Whoopi Goldberg, 1993
Do you think Whoopi Goldberg looks back at this outfit and says to herself, "It seemed okay at the time." Perhaps she should have left the gown in the costume closet of Rodgers and Hammerstein's Cinderella.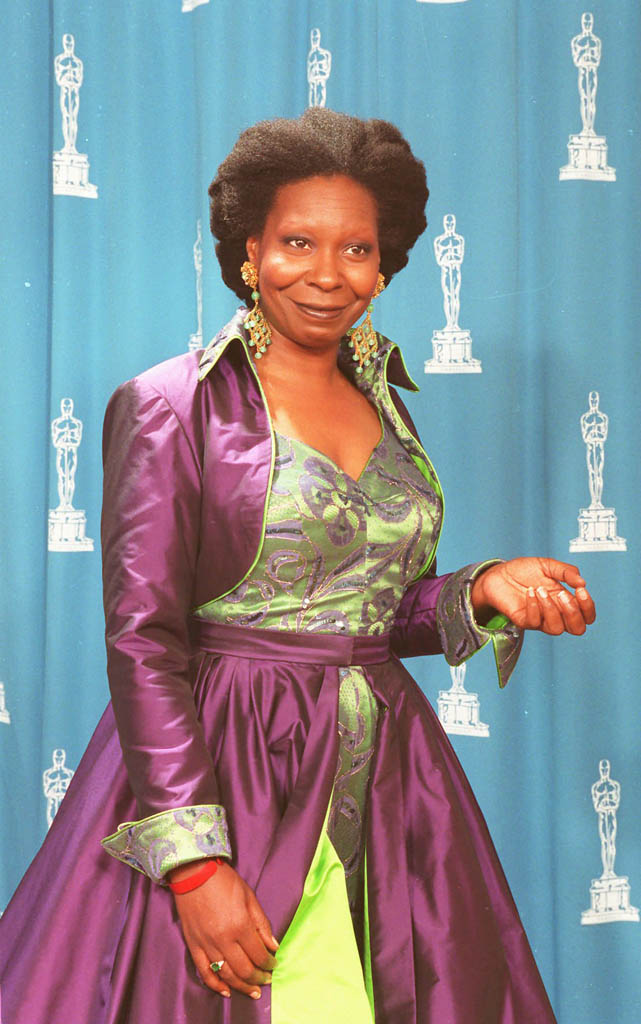 Celine Dion, 1999
Just because Titanic broke box office records and dominated every single major awards ceremony in 1998, did not mean that Celine Dion was given amnesty from critics the year after. The singer's outfit was neither avant-garde nor acceptable, and just plain awful.
Bjork, 2001
You knew this one had to be on the list. Bjork takes pride in being different from her fellow artists, and this mentality certainly trickled over to the red carpet. Between the studded sheer tights and the swan wringing her neck, this number was straight-up weird. Redemption: She donated the gown to be auctioned off for Oxfam International.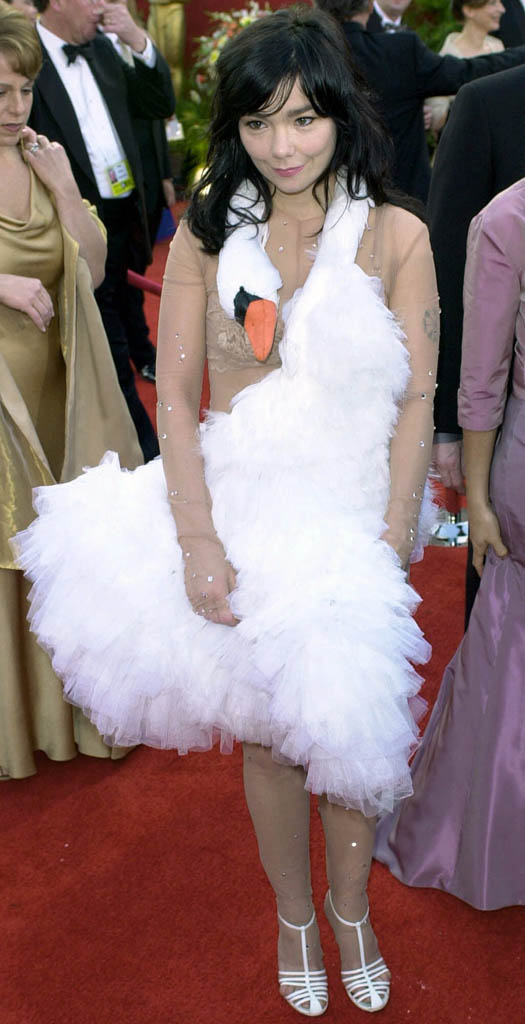 Gwyneth Paltrow, 2002
This blue blood could throw on any gown and look like pure class, excluding this number. Gwyneth's sheer top lacked structure and support in every single way possible. Total disaster.
Faith Hill, 2002
Two in one year? We think Faith went to her stylist and said, "Find me a dress that channels Joseph and the Amazing Technicolor Dreamcoat!"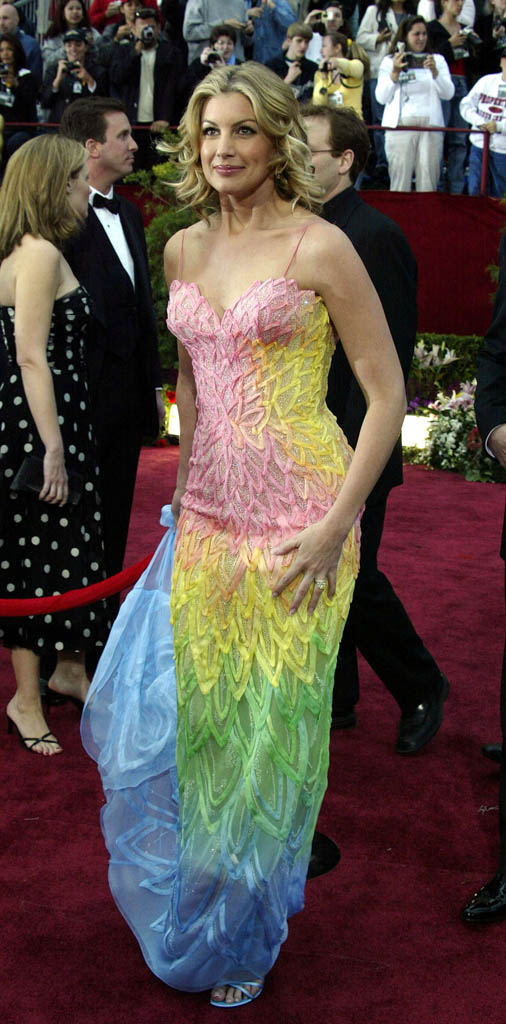 Uma Thurman, 2004
Oh, Uma. Uma, Uma, Uma. The actress, hot off major Kill Bill box-office successes, probably wanted to make an equally splashy statement on the red carpet. Unfortunately, her fashion fight failed miserably with this Christian Lacroix number, and we're quite certain his people apologized profusely for it.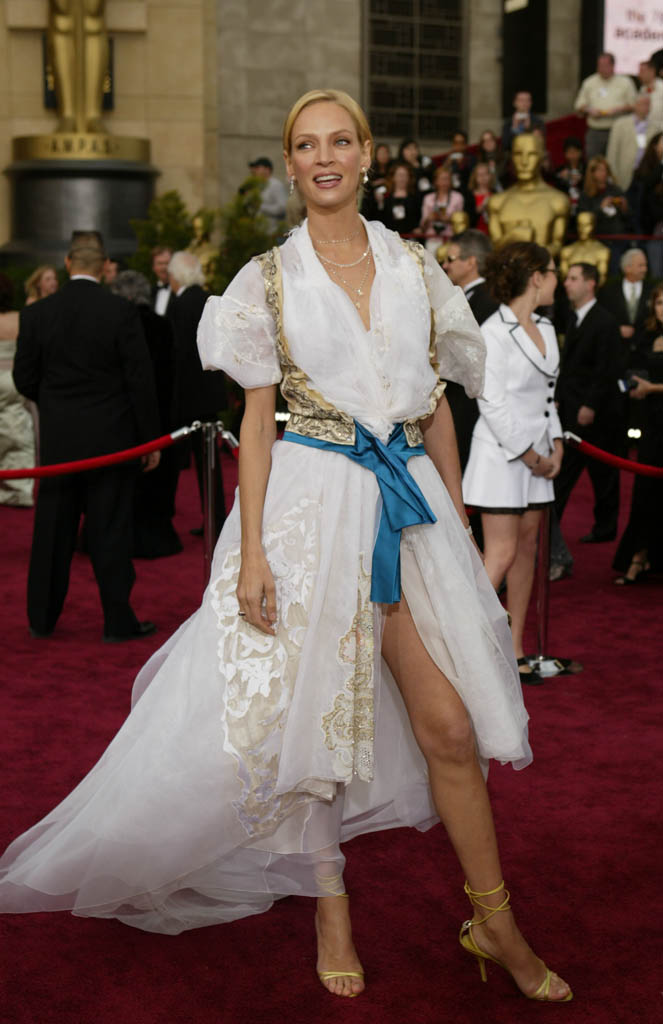 Sally Kirkland, 2007
Sometimes we went to yell and scream, THIS IS THE OSCARS, NOT COMIC-CON!! Say hello to Superman's crazy aunt Sally.