It is now the third day of indisputably the hottest month of summer, and according to forecasts, this weekend will be sweltering hot. Which leads us to today's Inquirer fashion feature.
Columnist Elizabeth Wellington compiles ten tips on how to turn the remainder of summer into a more aesthetically pleasing time for all. The following is Hautehouse Row's top three picks from her column, with visuals on how to execute these looks.
If you're revealing your bra straps, make it intentional.
"That means your bra should be bejeweled, translucent, or coordinated," writes Wellington. How does one pull this off without looking risqué or simply, trampy? Last summer, while I was in L.A., I met up with a friend who had recently moved there, and it was evident that she had adapted the West Coast's style culture. For example, she took an interesting spin on the "revealing the bra" look, by pairing an open-back, gray, form-fitting dress, with a hot pink, lace bra. The result: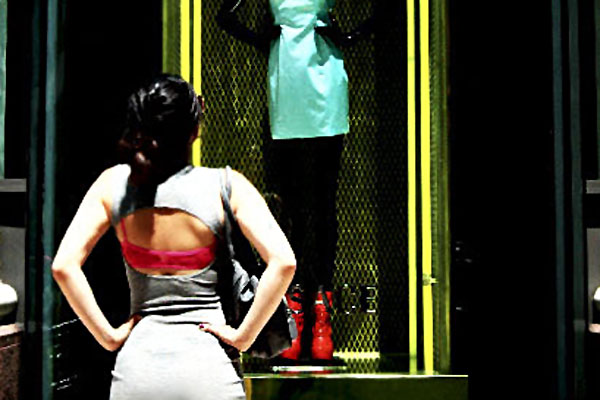 Replace flip-flops with wedged espadrilles
"Wedges are just as comfortable, and they give you height and class," writes Wellington. When it comes to these summertime staples, the possibilities can range from your classic corks to five-inch espadrilles. Elizabeth also insists, "Toes must be manicured." See below for an example.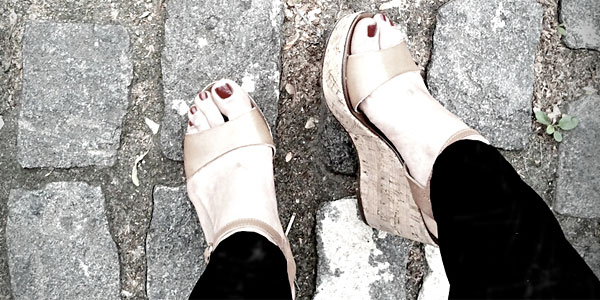 White pants are great, but check for visible panty lines.
White jeans are a must-purchase for the summer season. Wide-leg, straight-leg, bootcut, skinny, trousers, there are many options. However, find denim that fits you and your figure well. I am obsessed with my COH Santorini Straight Leg jeans because I can pair them with a bright-colored v-neck tee and run out the door, or I can wear them with a flowy tank and stilettos, for a demure evening look. Either way, like Elizabeth mentioned, if you are planning on purchasing anything white, seamless and nude/white undergarments are a must.
Also, from personal experience, it's prudent to carry a Tide to Go pen in your purse or clutch.
---