Mint-green, azure, papaya pants, color-blocked shoes, corked wedges, white blazers... storefronts across the city are screaming, spring!
Last fall, designers revealed their spring 2012 collections with pops of bright color and interesting prints and patterns. Now, local retailers have translated these runway trends through their visual displays, providing a more tangible, accessible look and feel for what's hot this season. On the day our spring fashion spread launched, I felt inspired by what I saw in the Inquirer and on Philly.com Style. So, that afternoon, I ventured around Rittenhouse Square to snap spring-storefronts a la instagram. See my favorites, below.
Joan Shepp
1616 Walnut Street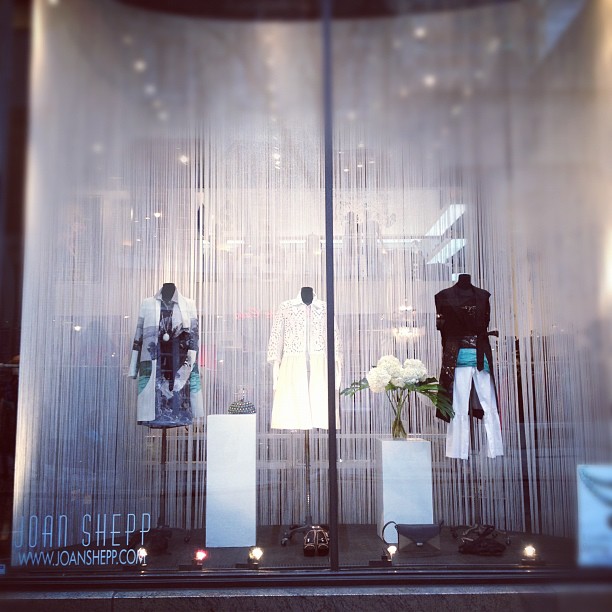 The white long-stemmed floral arrangement perfectly sets off the pristine white outfit, pants and printed coat featured in this display.
Free People
1725 Walnut Street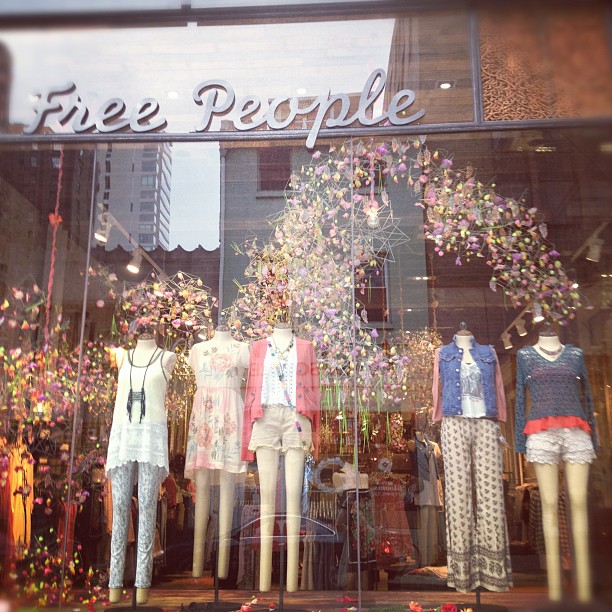 What I particularly liked about this display aside from the intricate, gigantic wreaths in the background was the variety in texture, color and cuts featured on the five mannequins. For example, the ivory scalloped shorts paired with the knitted top.
Visual display manager Elsa Brown dressed the forms using her own personal direction, while drawing inspiration from the spring catalogue which was shot in Vietnam. When asked if people walk in seeking the exact outfits featured in the windows, Brown responds, "Every now and then. And it's very exciting for me when that happens."
Juicy Couture
1701 Walnut Street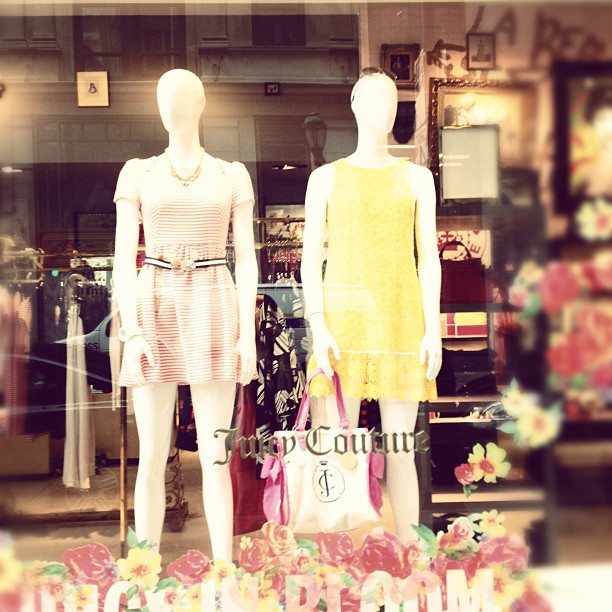 Valley girl meets East Coast prep. That's how I would describe Juicy Couture style. Aside from its infamous velour/terry cloth tracksuits (made famous by suburban teens and the flick Mean Girls), the brand is known for its coquette dresses, coats, eyewear and more.
This particular display stood out to me because I could see myself walking into the store and requesting the entire outfit on the form to the left. Stripes are my favorite- seersucker, pinstripe, you name it.
Anthropologie
1801 Walnut Street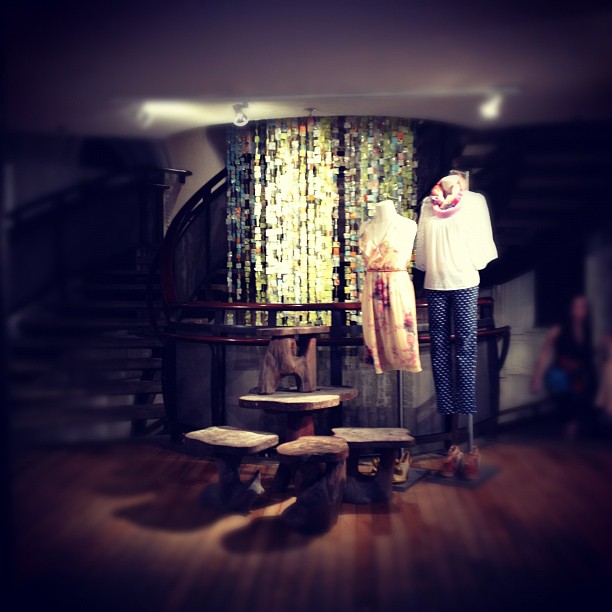 Lagos
1735 Walnut Street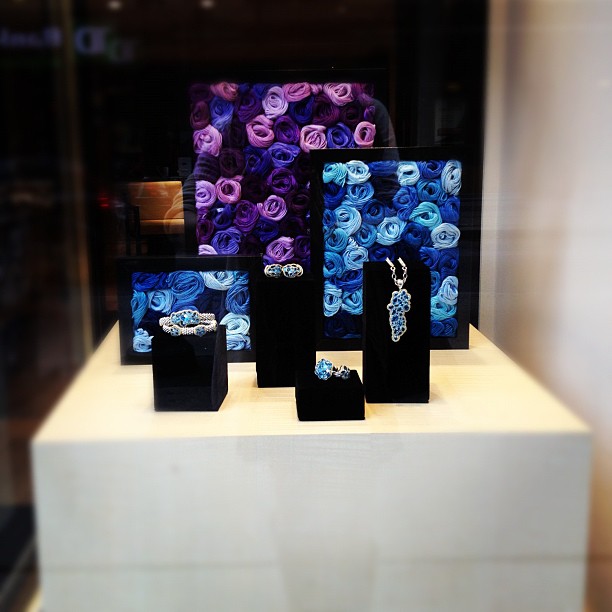 Plage Tahiti
128 S 17th Street
Jack Wills
1617 Walnut Street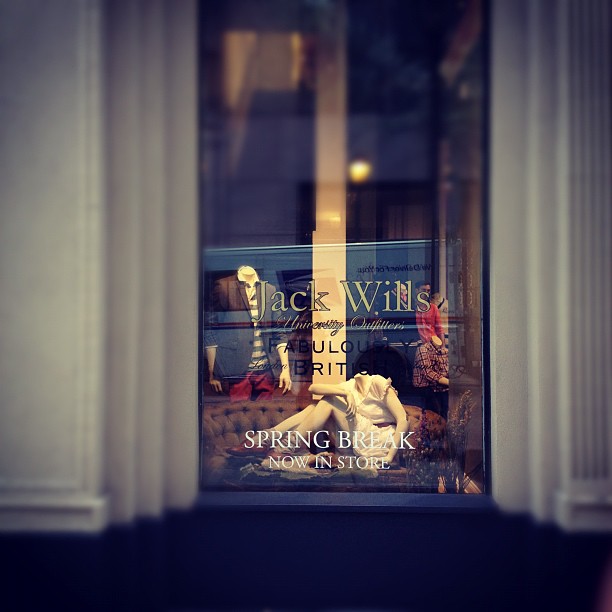 J.Crew
1625 Chestnut Street