The big entertainment news of the day is that Sir Paul McCartney married American heiress Nancy Shevell on Sunday. The big fashion news of the day is that Shevell wore a design by her new step-daughter.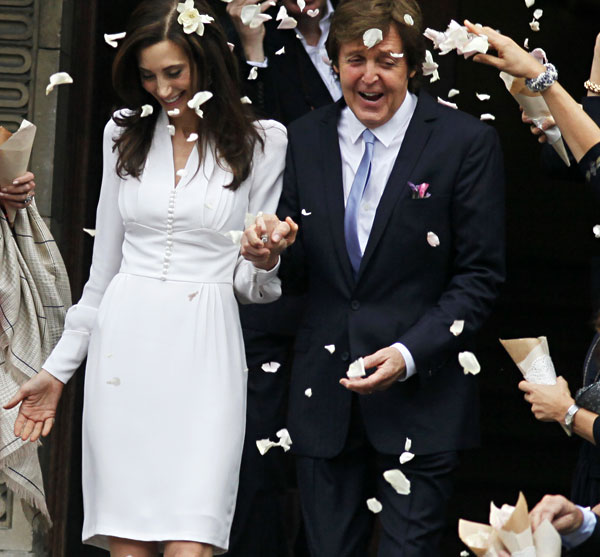 The bride looked stunning- and ageless- in a sleek, long-sleeved Stella McCartney number paired with vegan heels. Naturally, considering Stella's inherited love for animals. Sir Paul wore a navy suit which was also designed by his daughter.
With that said, the successful UK-based designer must like her new step-mum, especially since the story was slightly different when her father married Heather Mills in 2002.