Well this must be bloody good news for the British Fashion Council.
Designer and daughter of Sir Paul, Stella McCartney, has announced that she will reveal a one-off collection from her eponymous label, as part of London Fashion Week next spring. McCartney, who for the past decade, has chosen Paris as her go-to Fashion Week, will still reveal her F/W 2012 collection in the city of lights in March.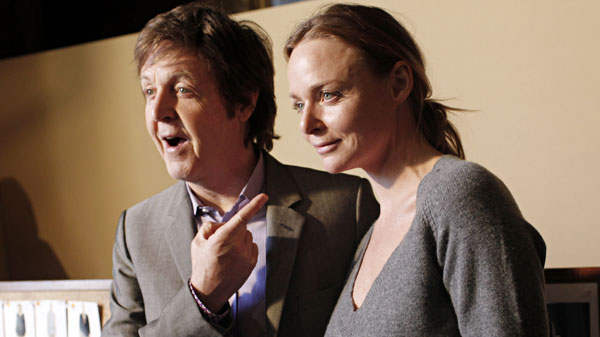 Stella McCartney, right, with her father, Sir Paul McCartney, backstage after one of her shows. The two are very close. (AP Photo)
Meanwhile, her special presentation will be revealed on February 18, 2012 in London. The runway event is supposedly the highlight of a city-wide "Stella takeover" marketing campaign, which was crafted by a London-based firm, as reported by the Telegraph.