More than 350 guests flooded the White House Wednesday evening for the largest State Dinner of President Obama's term thus far. The affair feted British Prime Minster David Cameron and his wife, Samantha.

AP Photo
For this occasion, the fashionable First Lady Michelle Obama opted for a floor-length dark blue gown by Marchesa. In October, Michelle wore a gown by Korean-American designer Doo-Ri Chung when the U.S. hosted a State Dinner for South Korea's First Couple. No coincidence there.
Mrs. O is lauded for her thoughtful designer selections for events where she hosts foreign visitors, and Wednesday's State Dinner was no exception: Marchesa is the line of British ladies Georgina Chapman and Keren Craig.
Speaking of Georgina Chapman, she was also at the event with Harvey Weinstein. Chapman sparkled in her gown. (See below)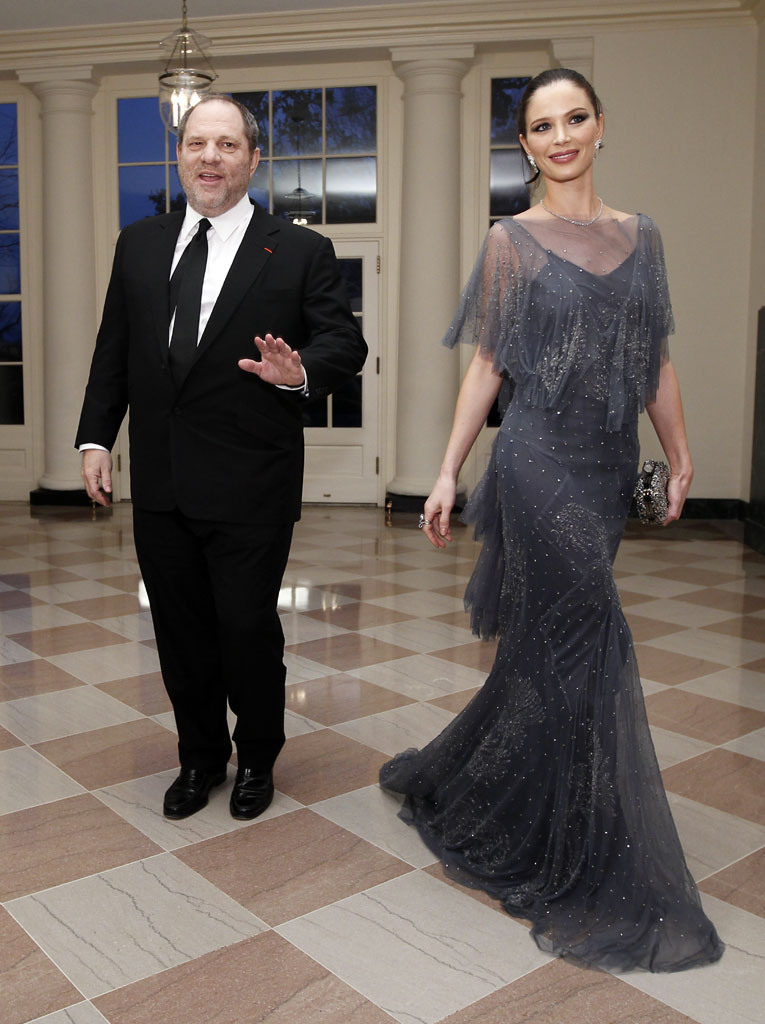 Meanwhile, the stylish Samantha Cameron wore a printed Alessandra Rich gown. Her husband, who enjoyed a college basketball game Tuesday evening was quoted saying, "The truth is, we have to have a guys' night out because so often we are completely overshadowed by our beautiful wives." (How sweet.)
The decadent affair included lavish place settings and designs. Other notable guests included Anna Wintour- who wore a 2009 Chanel gown, George Clooney, Carey Mulligan, John Legend, Warren Buffett, and more. View photos here.