It's been three years since Lauren Conrad and her perfectly-polished toes stepped off the reality TV screen, but the storyline involving the heart of The Hills and Laguna Beach keeps getting better.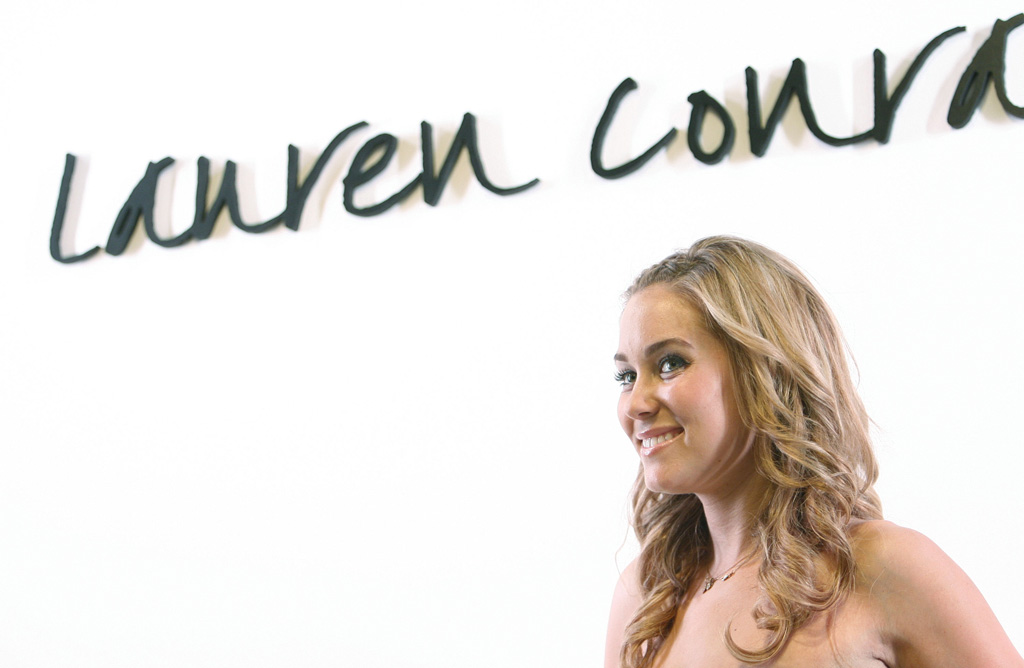 AP Photo
Unlike many of her reality TV show peers who've taken the route of frequenting the club scene for promotional appearances or vying for their own individual spinoffs, Conrad has actually built a brand around her name. With two successful shows and an immense fan base, the Hollywood heroine saw that the foundation for her long-term goals had already been created.
But many doubted Conrad. The actress had made it clear, after all, that she was over television, relinquishing her role as The Hills' leading lady to on-screen nemesis Kristin Cavallari. It was a turning point for Conrad, splitting from the comfortable confines of reality TV. She would argue, however, that the schism challenged her to adopt an entrepreneurial mentality - one that's clearly become an asset for the young millionaire. Conrad sought alternative ventures to expand her career by developing her interests and extending higher as she pushed forward.
And she took off into the world, a sometimes scary but rewarding place where occasionally, vision and purpose intertwine into something tangible, in the form of dreams, realized.
In the last five years, Conrad has launched three distinct fashion collections, starting with her eponymous line in 2007. In 2009, the personality partnered with Kohl's to create her own diffusion collection called LC Lauren Conrad, eventually following that up with Paper Crown, a contemporary line of her own.
But what's most surprising about Conrad is that the sunny, Southern California inhabitant has a way with words.
Hot off LaurenConrad.com's successes, LC launched a beauty site in Spring 2011 alongside her makeup artist and hair stylist dubbed, The Beauty Department. With its step-by-step tutorials and the endorsement of Conrad herself, The Beauty Department has since garnered a loyal following, noticeably becoming a staple on the Pinterest boards of beauty buffs worldwide. Now Conrad's taking her beauty tips from the web to print.
The 26-year-old, who's already authored numerous books, several of which are stamped with the coveted #1 New York Times Bestselling Author emblem, has two additional releases this fall. Her latest - Lauren Conrad Beauty (HarperCollins) - includes step-by-step hair and makeup tutorials, tips and techniques. (Think Bobbi Brown's beauty guide for twenty-somethings and younger.) It's a 276 page guide - not manual, she's stressed - chock full of glossy, colored images and skin care, diet, fitness and hair tips. After all, who doesn't want in on Conrad's secrets?
Conrad, who will appear at the Barnes & Noble in Oxford Valley Wednesday evening to sign copies of her latest releases, Lauren Conrad Beauty and Starstruck, tells us about her go-to hairstyles, interest in Pinterest, and the business acumen that's taken her from "LC, reality TV star" to "Lauren Conrad, the empire."
Read our Q&A with her, here.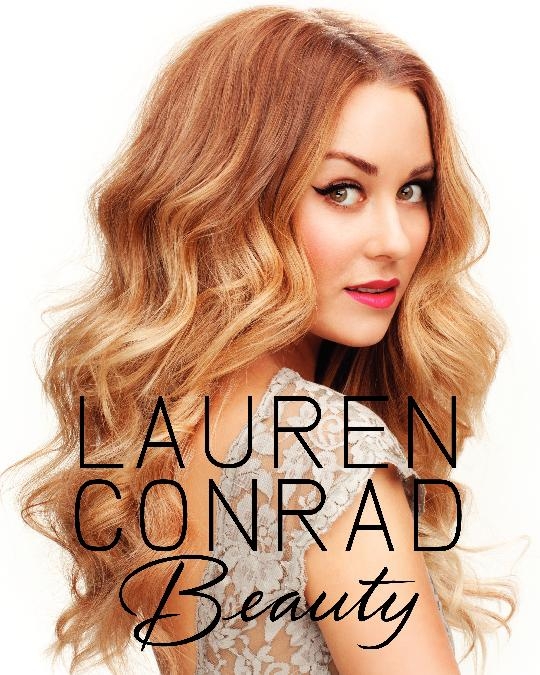 Lauren Conrad Beauty by Lauren Conrad (HarperCollins Publishing)
As an author with two new releases, what's on your e-reader? Do you have any recommendations for the beautiful bookworm?
I have quite a few books on my fall reading list, which I recently blogged about on my website. I'm especially excited to read Wild by Cheryl Strayed.
From French braids to the fun bun, what are three of your favorite hairstyles on your blog and in your new book?
My go-to hairstyle is a ballerina bun. I wear them all the time- they're quick, chic, and simple. I also love fishtail braids, and loose waves.
Ombre or balayage?
We like to mix it up with my hair, so both are great options.
Name three must-have beauty products in your purse right now.
Funny enough, I just posted a "What's in My Bag?" blog on my website. Three beauty products I always have on hand are: translucent face powder, red lipstick, and a bottle of perfume.

Your website has quite the presence on Pinterest and other social media platforms. How has this affected your editorial and business acumen?
Social media is key to promoting the editorial posts on my website. Additionally, by creating content with great visuals, we have found a great way to capitalize on Pinterest's visual allure.
When I work with my art department on putting imagery together for my blog posts I always think "Would I pin this?" That really helps.
What's most rewarding about watching your brand grow?
The most rewarding aspect is meeting the people my work has had an impact on. I love going on book tours because it's an opportunity to connect with the people that matter most to my brand.
Have you ever explored Philly before? If so, we'd love it if you would share your favorite boutiques, places to eat, and more!
I've actually only been to Philly once and it was for work so I didn't have much time to enjoy or explore the city. If you know of any great spots for me to go, be sure to tweet them at me. I'd love to hear your suggestions!
---
Author Appearance: Lauren Conrad
When: Wednesday, Oct. 17, 7:00 p.m.
Where: Barnes & Noble, The Court at Oxford Valley (Fairless Hills, PA)