Evelyn H. Lauder, 75: Refugee, wife, mother, grandmother, philanthropist, teacher, cancer survivor, creator of the Pink Ribbon, and founder of the Breast Cancer Research Foundation.
For the matriarch of the Lauder empire, a magnanimous list of lifelong accomplishments falls second to who she actually was. On Saturday, the woman who dedicated her life to improving the lives of others, lost her battle to nongenetic ovarian cancer.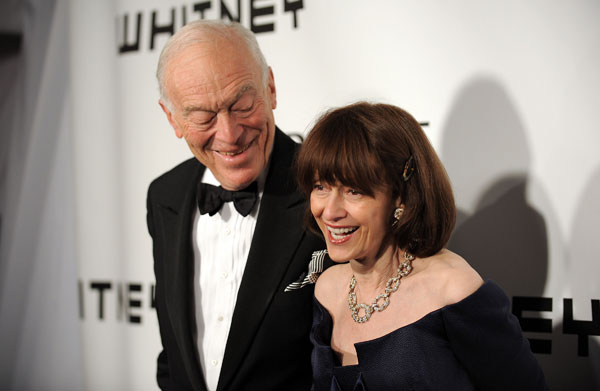 Leonard and Evelyn Lauder attend the Whitney Museum of American Art's gala on Monday, Oct. 20, 2008 in New York. Evelyn, a member of the Estee Lauder cosmetics family who helped create the pink ribbon symbol for breast cancer awareness, passed away on Saturday, Nov. 12, 2011. She was 75. (AP Photo/Evan Agostini, File)
Among Lauder's achievements, she is perhaps best-remembered for her contributions to breast cancer awareness and research. In 1992, Lauder, a survivor of breast cancer herself, co-created the pink ribbon campaign with former Self magazine editor Alexander Penney. That same year, she went on to establish the Breast Cancer Research Foundation, which has raised over $350 million to date.