Party on the runway.
It's an accurate description of Victoria's Secret annual fashion show, which was held on Wednesday evening in New York.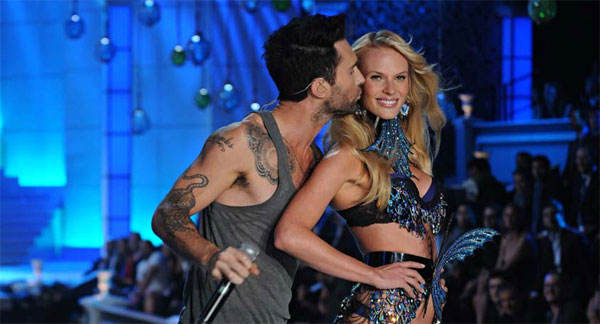 The star-studded event was a monumental success from a production angle, pairing music and models in a fun, feted atmosphere. Performers included Adam Levine and Kanye West, with surprise, last-minute additions including Nicki Minaj and Jay-Z.
Some of our favorite moments from the show are as follows:
Adam Levine serenading his girlfriend Anne

Vyalitsina

down the runway.
A very pregnant Beyonce (and babyonce) briefly sitting front row for Jay and Ye's performance.
Orlando Bloom giving wife Miranda Kerr a standing ovation.
The Wall Street Journal's Elizabeth Holmes describes it perfectly with, "And every year, it becomes less about fashion and more about show—not that there's anything wrong with that."
Now, let's see if the show, which airs November 29 on CBS, actually boosts holiday lingerie sales.
View photos from the show, here.