Investigators in Ohio are currently "baffled" by the dumping of hundreds of panties along the side of a road.
An astounding 1,700 pairs, or 10 trash bags full of panties were left abandoned and placed in various locations, as reported by the Associated Press.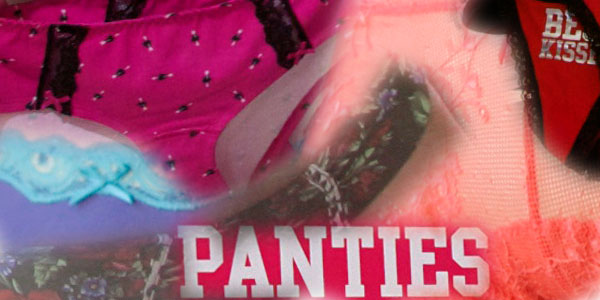 Philly.com staff illustration
We initially envisioned multi-colored, solid, patterned, cotton, boy short, seamless, thong, low-cut hipster, lace, designer pieces, all artistically strewn along a countryside road, perhaps for a future lingerie ad campaign or another outrageous PETA panty protest.
However, according to authorities, these panties were folded, unfolded, some were brand new, and others were previously used!
Ohio is also home to another strange, recent panty-puzzling case. Several days before this incident, an 18-year-old dubbed the "Underwear Bandit," was charged with burglary after his father called the police on his son's strange obsession. Authorities searched the crazy clepto teen's bedroom and found 66 pairs of women's underwear.
Correlation? Who knows, but we hope investigators provide more details on this case soon.