Marc Jacobs. It's a name fashionistas register immediately.
However, for the South Park fans who aren't quite style-savvy, "Muscle Man Marc" wants to say hello.
The designer, who made an "appearance" in a November episode of the Comedy Central hit cartoon, is paying his respects to creators Trey Parker and Matt Stone by designing T-shirts featuring characters from the show.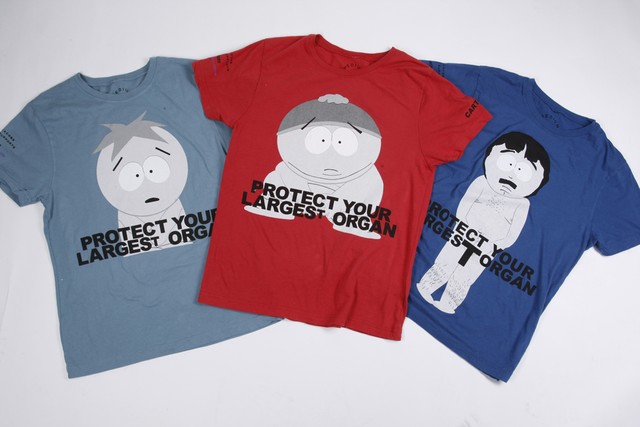 Image courtesy of WWD