Luxury shoe designer Christian Louboutin lost the first round in his million dollar trademark infringement suit against luxury group PPR's Yves Saint Laurent S.A.S., on Wednesday.
In April, Louboutin slapped YSL with a suit claiming damages over the company's use of the red sole on its Palais 105 red suede pumps. In July, both parties stood before New York Southern District Judge Victor Marrero with dozens of shoes in hand, to prove their respective arguments. Marrero, who was then reportedly amused and overwhelmed by the sea of shoes, stated that he needed more time to review the case.
The red sole of Louboutins is a ubiquitous symbol of power, wealth and status for women, worldwide. His heels, coveted by the masses, are frequently worn on the red carpet by stars like Gossip Girl's Blake Lively, Renée Zellweger and the Kardashian clan.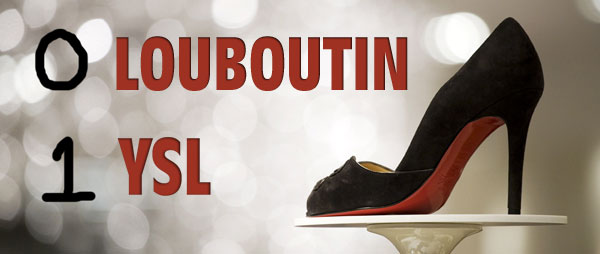 Judge Marrero officially denied the request for a preliminary injunction on Wednesday, allowing YSL to continue selling their red-soled pumps. "Awarding one participant in the designer shoe market a monopoly on the color red would impermissibly hinder competition among other participants," he wrote.
Marrero continued, "The court finds that Louboutin is unlikely to be able to prove that its red outsole brand is entitled to trademark protection, even if it has gained enough public recognition in the market to have acquired secondary meaning."
"We're disheartened," said Louboutin attorney Harley Lewin, in response to the denial. "The court essentially indicated that it does not believe that a single color can be a trademark in the fashion industry," he elaborated.
Meanwhile, YSL attorney David Bernstein said, "This is a trademark registration that never should have been issued and can't be enforced."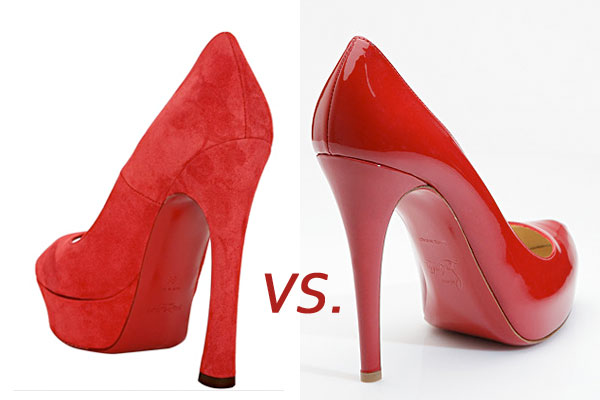 According to the lawsuit, Louboutin claimed ownership of the red sole nearly twenty years ago, The idea came into fruition in 1992, when the burgeoning designer painted bright red nail polish onto the black soles of a pair of heels. Louboutin won a trademark for his red soles from the U.S. Patent and Trademark Office in 2008.
Both parties have been ordered to return to court on Wednesday, August 17.