The stars played it safe Sunday evening in a stunning array of designer gowns- some couture, a few peplum and all worthy of the most-famous Red Carpet in the world.
Philly.com Style's Esther Lee and Daily News Tattle columnist Howard Gensler provided live updates on the good, the bad, and the weird as Hollywood's hottest made way into the 84th Annual Academy Awards show. Click through to read what they had to say.
8:15 p.m.: Esther & Howard: Sandy Bullock in a monotonous Marchesa gown, served with fresh injections of Botox!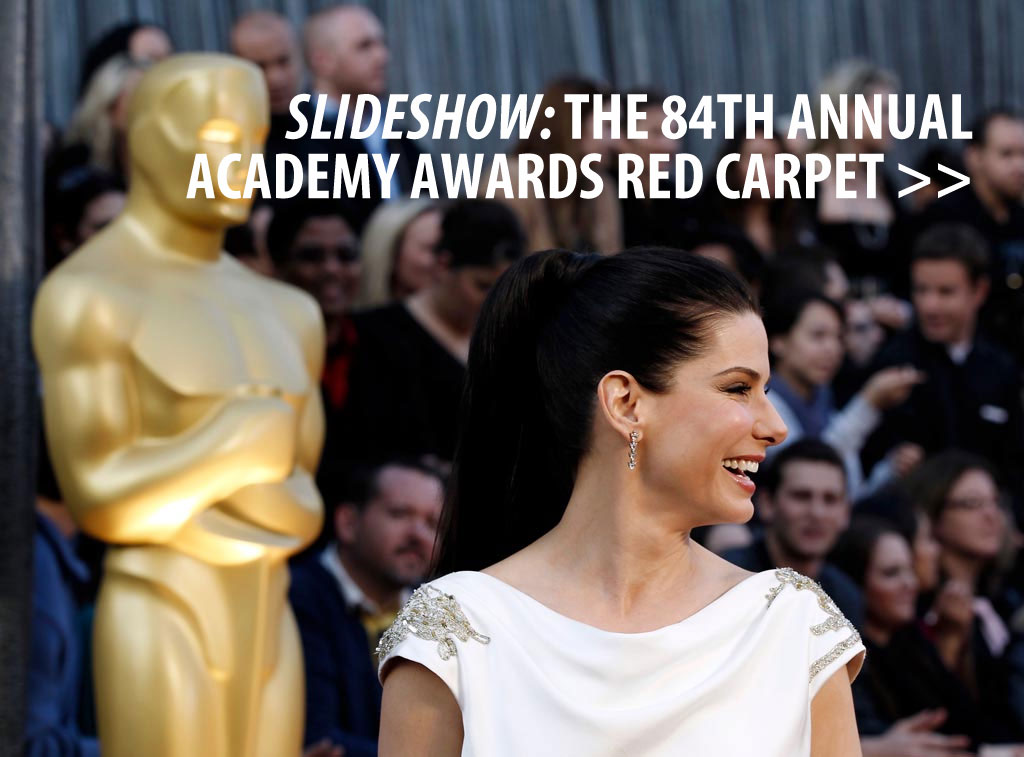 8:07 p.m.: (Below) Best Actress Oscar winner Meryl Streep in Lanvin's first-ever, custom-made, eco-certified gown.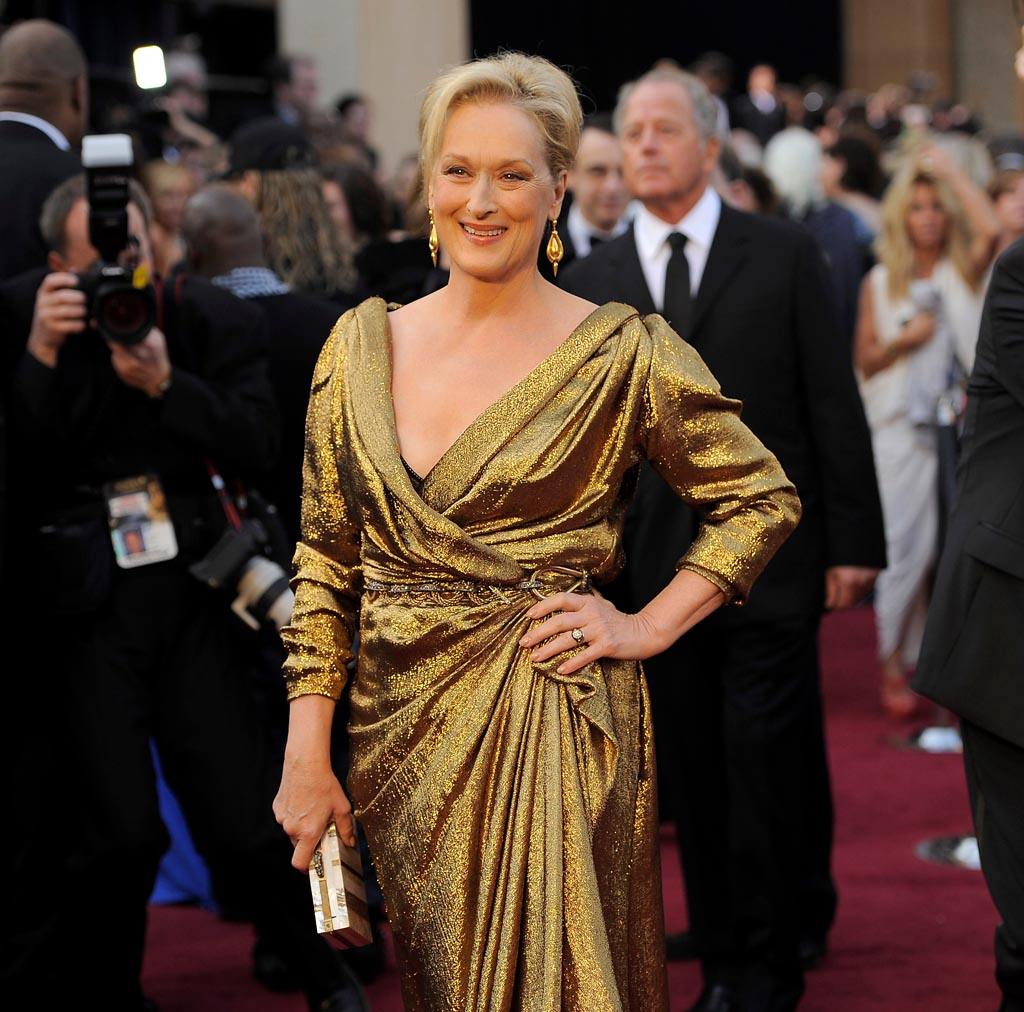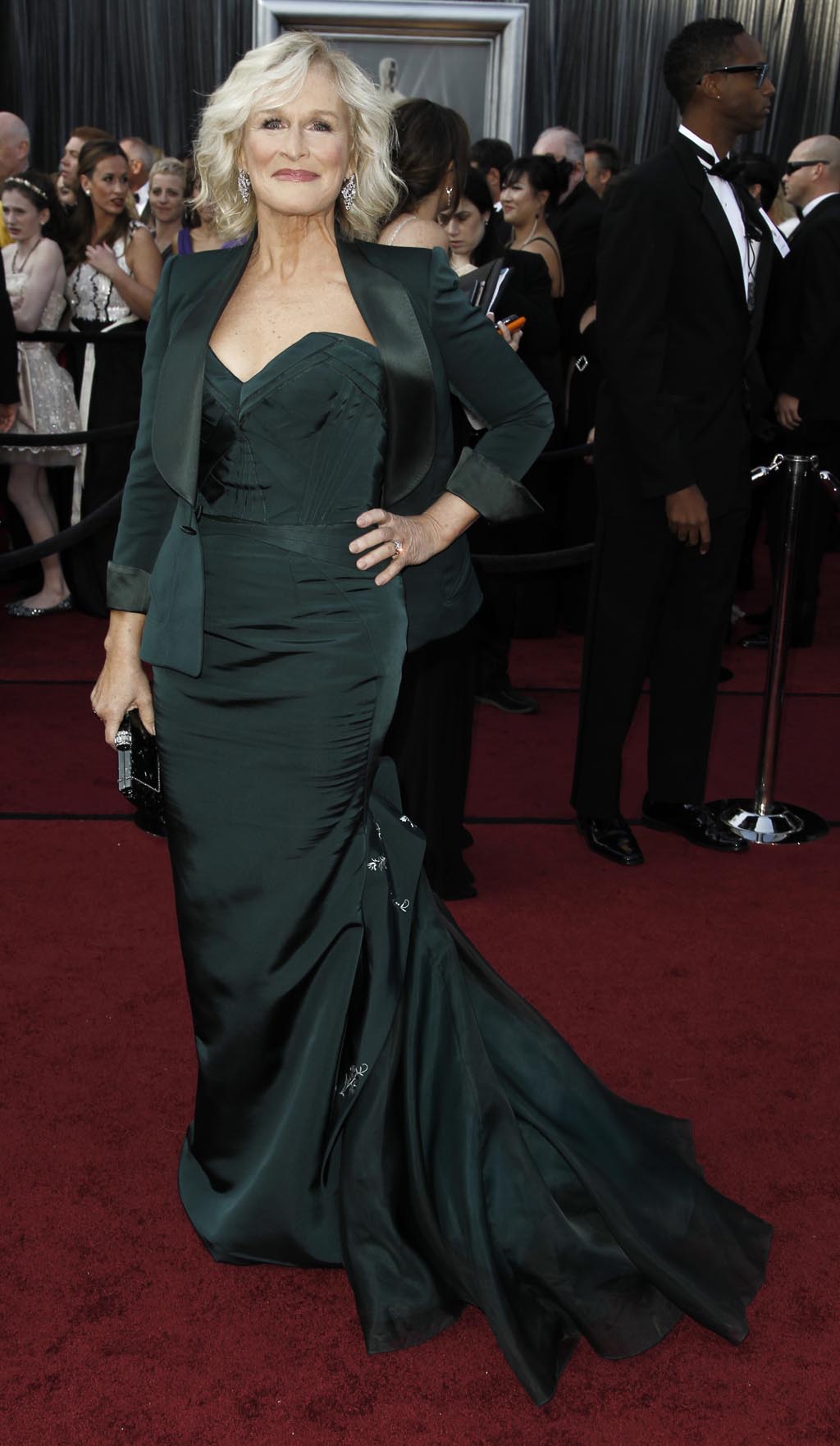 Esther: (Above) Glenn Close in a dramatic Zac Posen gown.
Howard: Glenn Close and Janet McTeer promoted their movie by emphasizing their Nobbs.
8:05 p.m. Esther: (Below) Bradley Cooper may be the sexiest man alive, but he definitely needs to ditch the stache.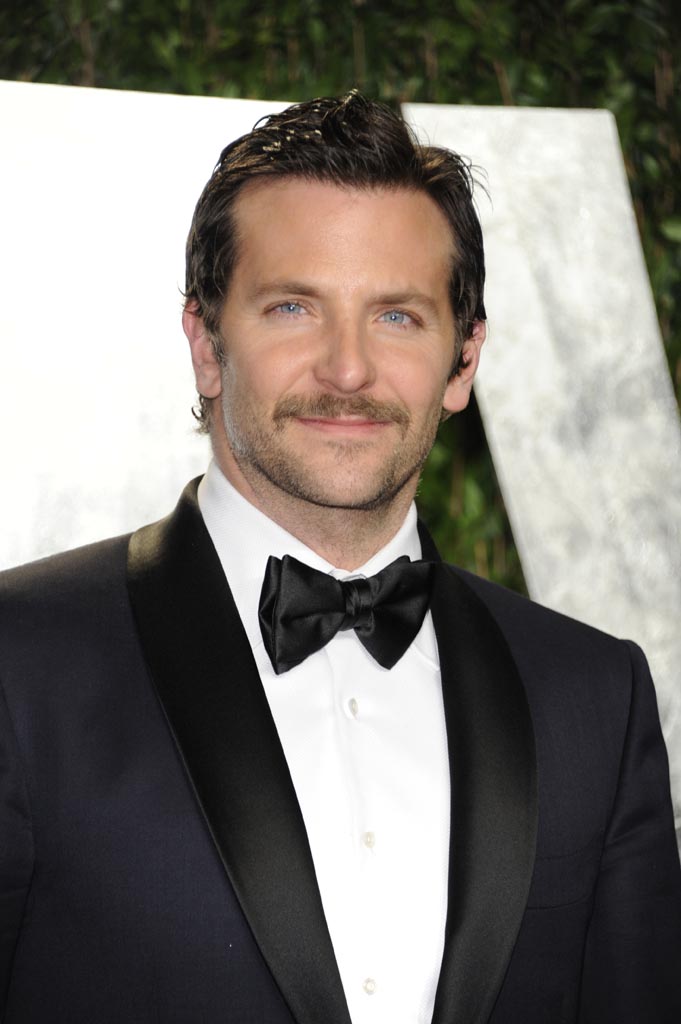 Esther: (Above) Gwyneth Paltrow in a white, cape-dress by Tom Ford.
Howard: When you stay in the finest hotels, you can wear the sheet right off the bed.
8:00 p.m.
Esther: Jennifer Lopez in Zuhair Murad. Nothing surprising here.
Howard: She looks like the Columbia Pictures lady, without the torch (and with the chest).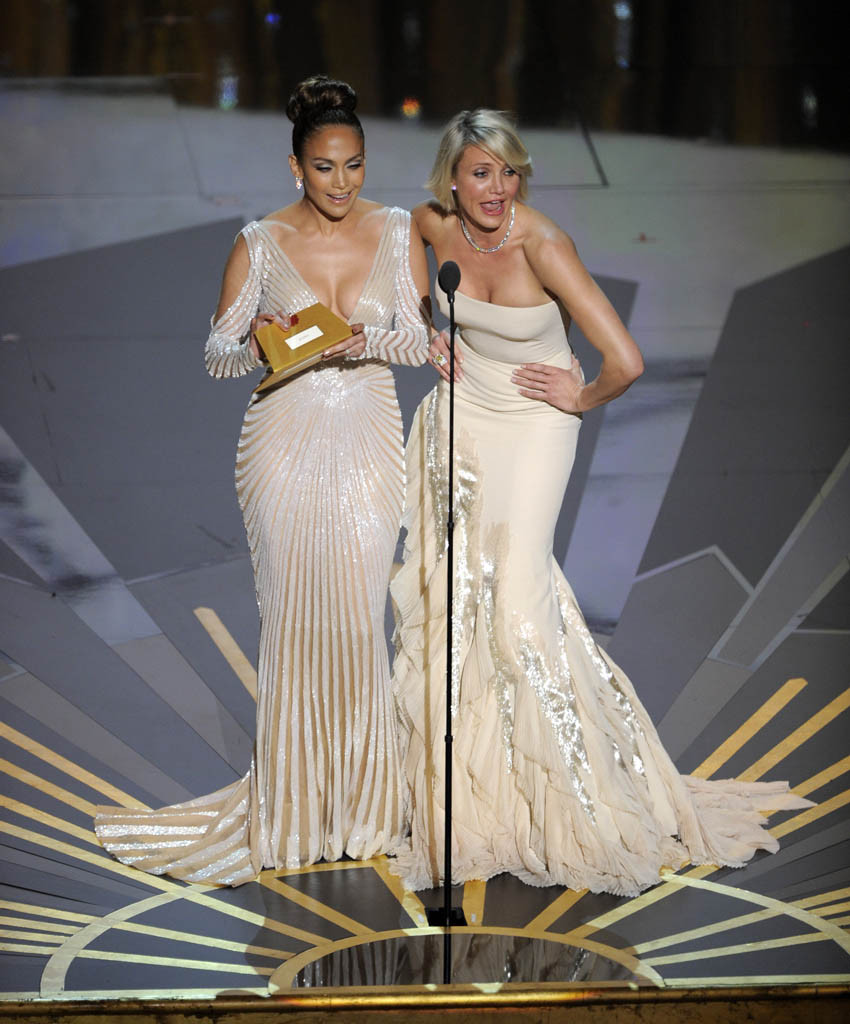 Esther: Cameron Diaz in a cream Gucci gown. She looks stunning- it seems as if all of those haute couture shows she attended last month in Paris served her well.
Howard: She looks like a grown-up, which is... rare.
7:55 p.m.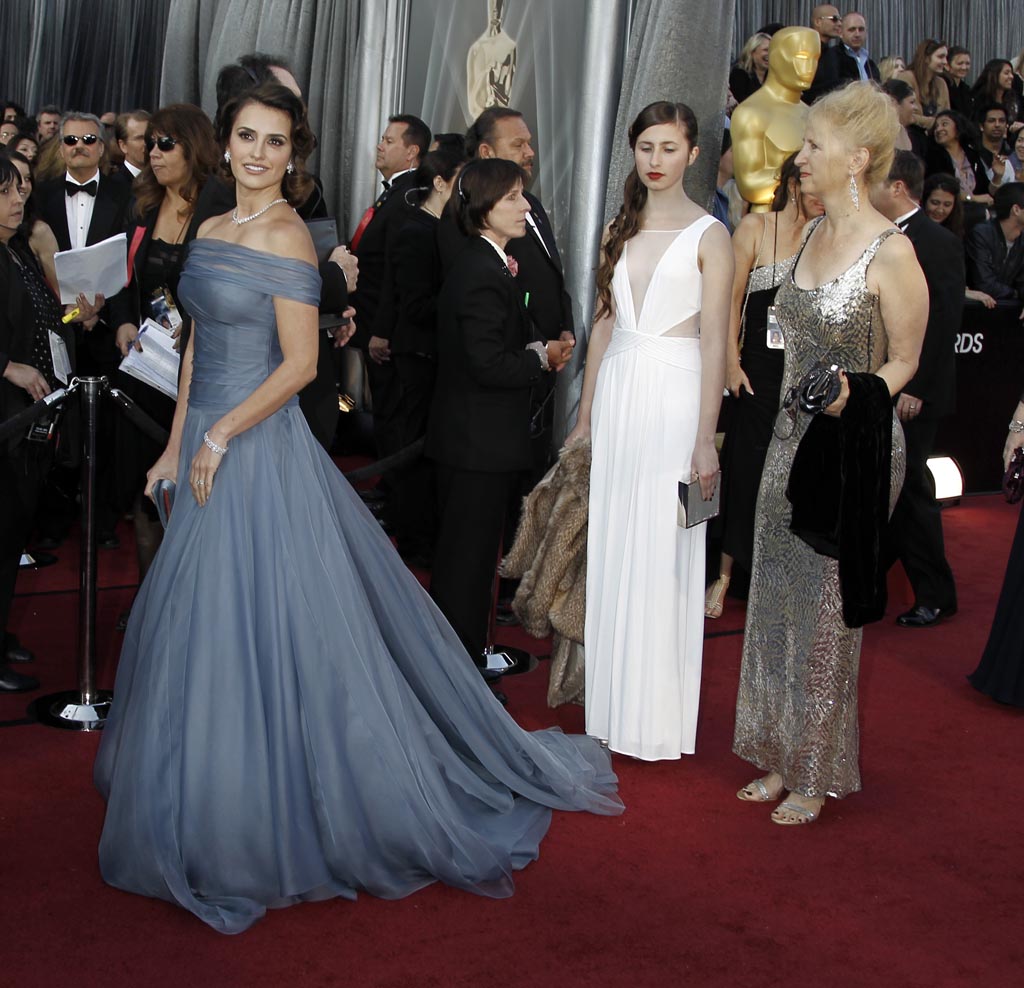 Esther: Penelope Cruz, gorgeous in a gray-blue organza, custom-designed Giorgio Armani gown. DN features writer Molly Eichel says she looks "so Hepburn."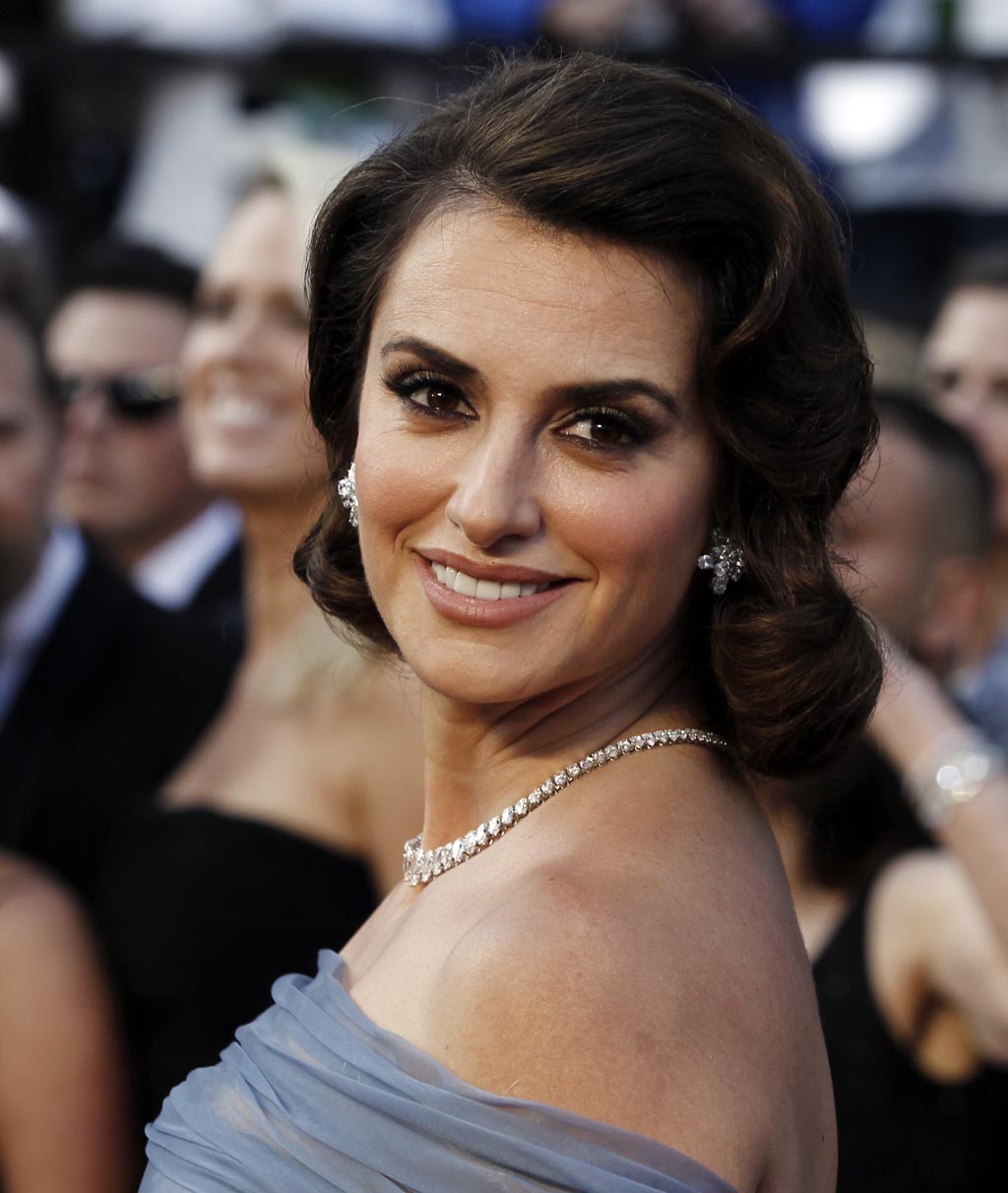 7:28 p.m.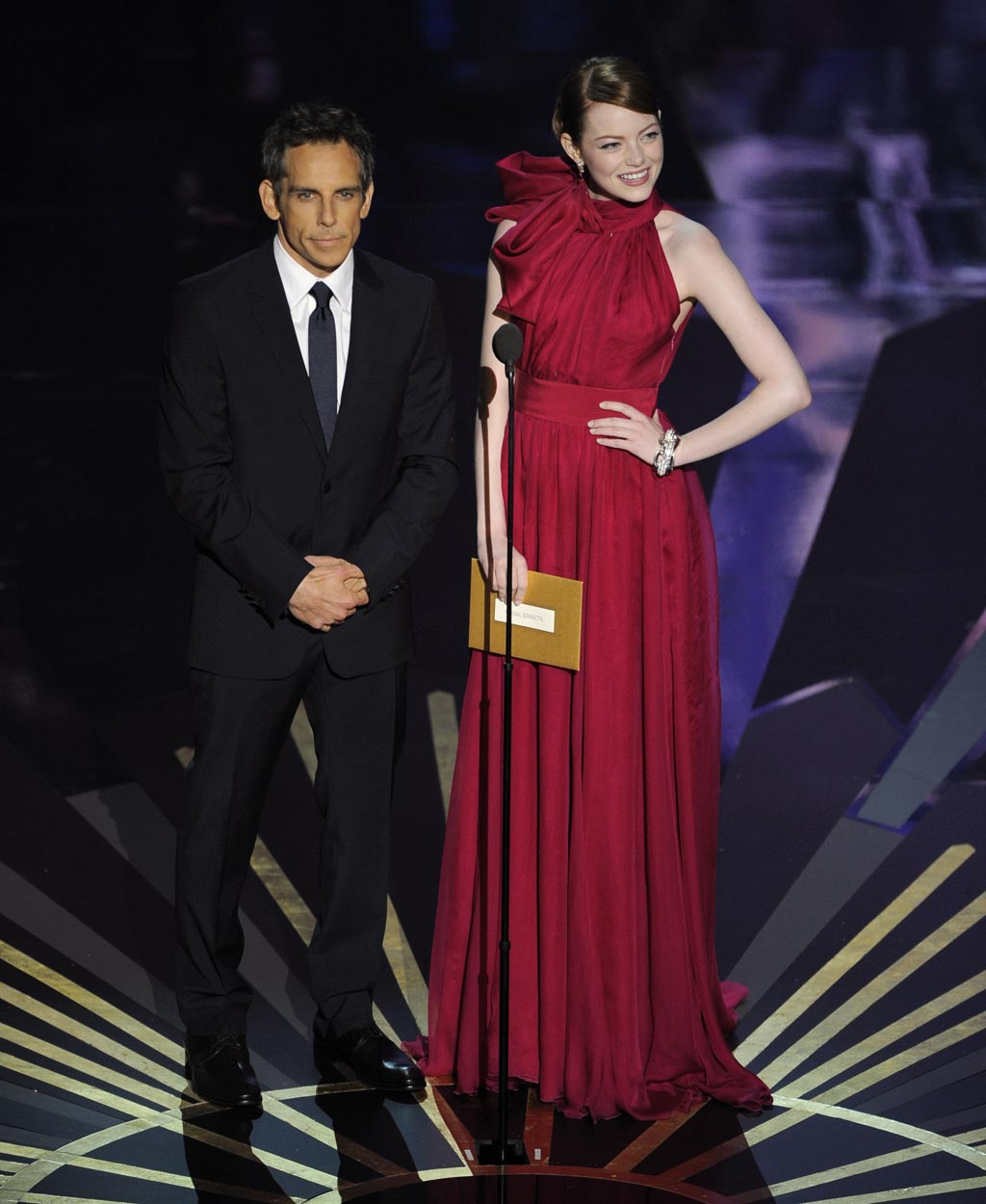 Esther: Emma Stone in a sophisticated, sleeveless, red Giambattista Valli gown, paired with a chain-link Louis Vuitton cuff. (In this photo: A very orange Ben Stiller presents with fair-skinned Emma).
Howard: She looks like one of Santa's elves.
7:25 p.m.: Oh Tina Fey, you can do no wrong in our eyes.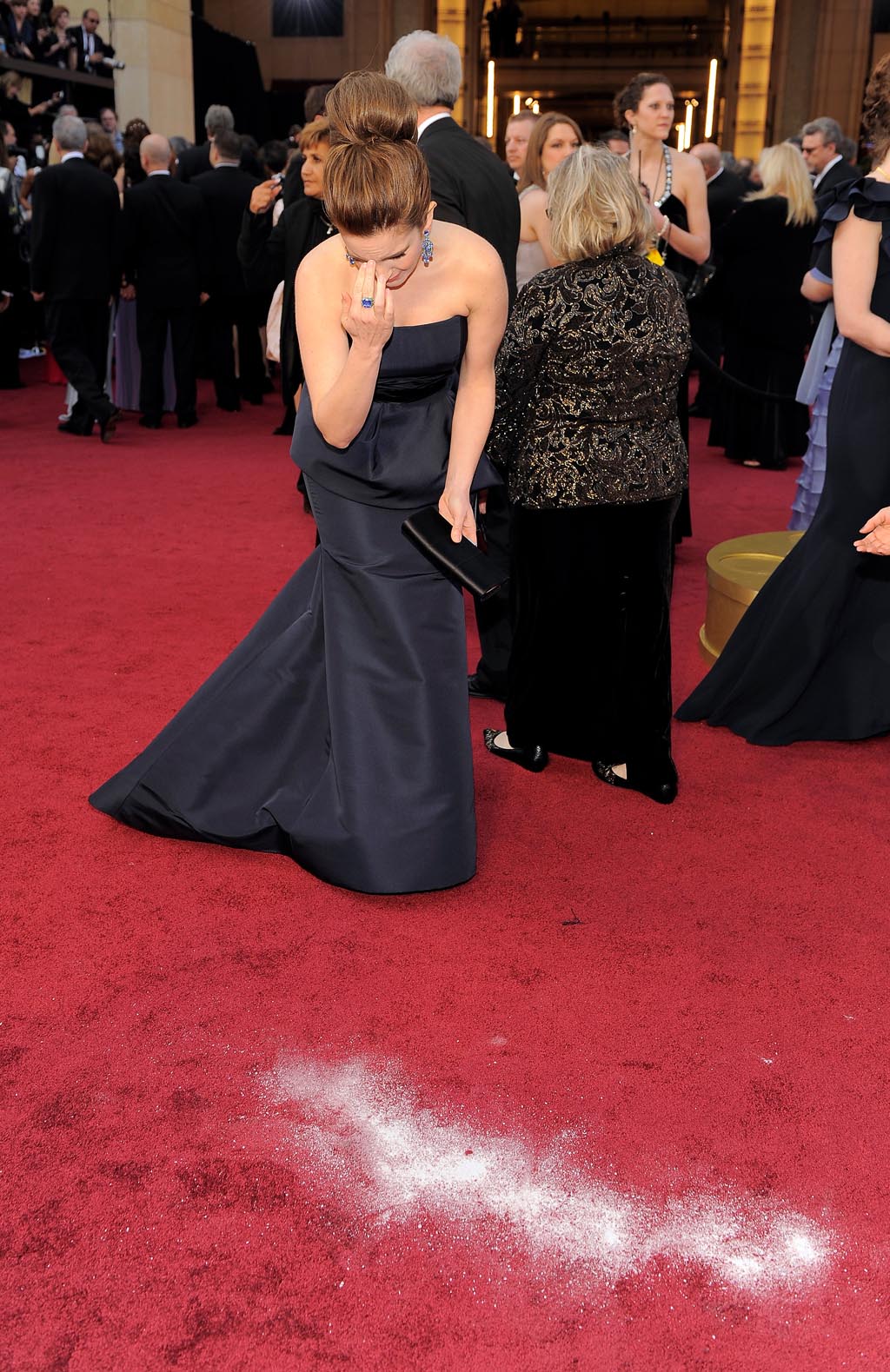 Esther: Tina Fey in Carolina Herrera opts for the peplum route as well.
Howard: She looks like she always does on the Red Carpet. Like a CEO.
7:17 p.m.
Esther: Sacha Baron-Cohen carrying a gold urn embedded with Kim Jong Il's face. He then spilled the powdered contents over Ryan Seacrest's tuxedo, and let's just say, Ry Ry was not pleased as Baron-Cohen was carried away by guards.
Read Molly's post on the incident, here.
7:15 p.m.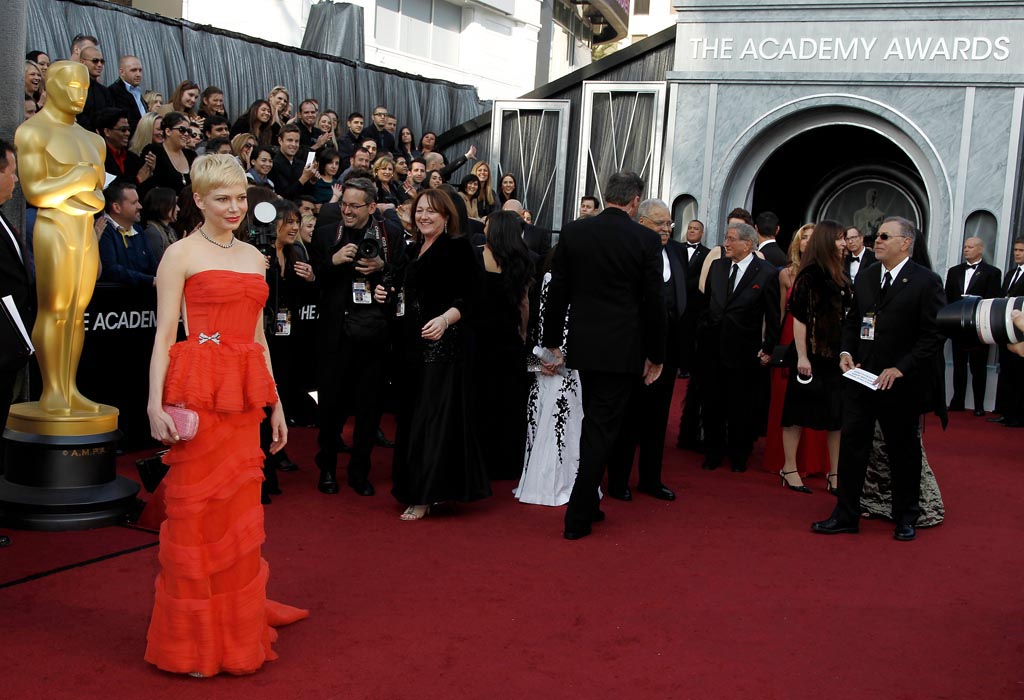 Esther: Michelle Williams in a fire-engine-red peplum Louis Vuitton gown.
Howard: Michelle Williams with her date: Oscar.
7:10 p.m.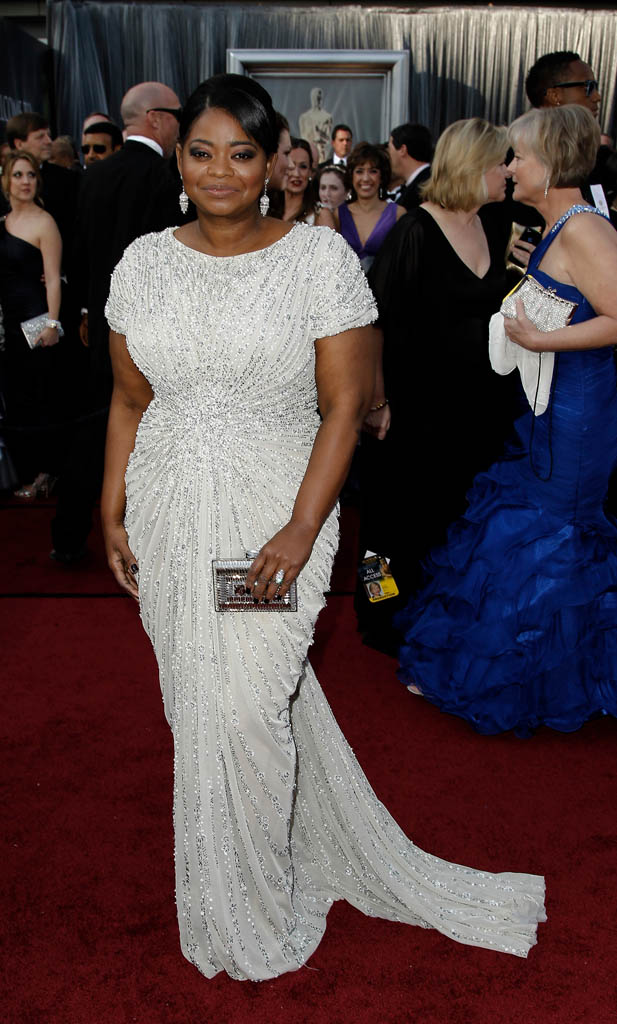 Esther: Octavia Spencer is certainly loyal to Tadashi Shoji. Not that anyone's complaining, since the Best Supporting Actress winner looked so sweet in this piece.
Photos of Spencer accepting the Oscar, here.
7:05 p.m.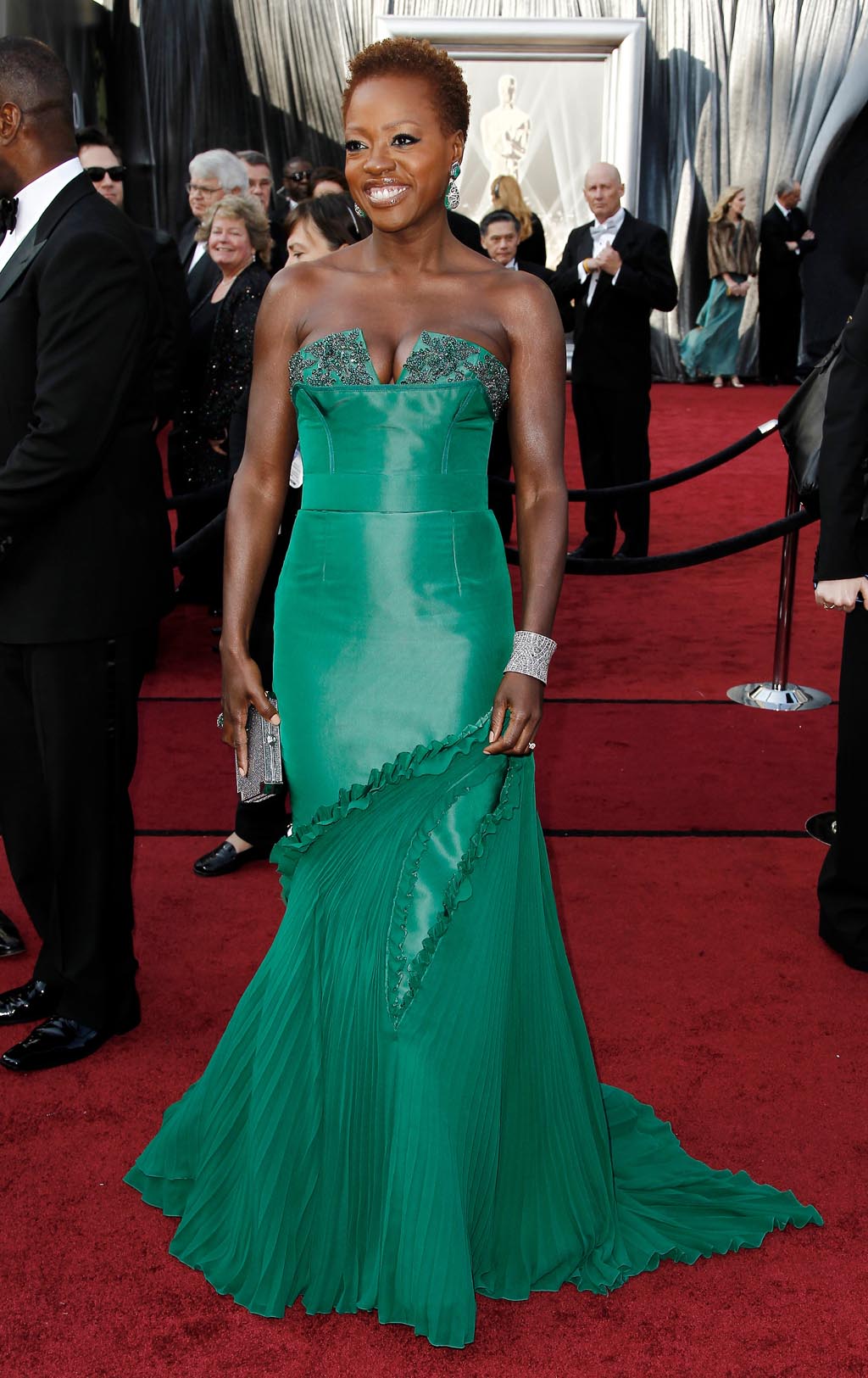 Esther: Viola Davis in a strapless, emerald Vera Wang gown, bringing attention to her cleavage!
Howard: That's the material she had left over after she designed the Eagles cheer leaders uniforms. I'm a fan of cleavage as much as the next guy, but I think this one failed.
Read Elizabeth Wellington's post on Viola Davis and her natural hair, here.
6:50 p.m.: Esther: (Below) Judy Greer in Monique Lhuillier. Yawn.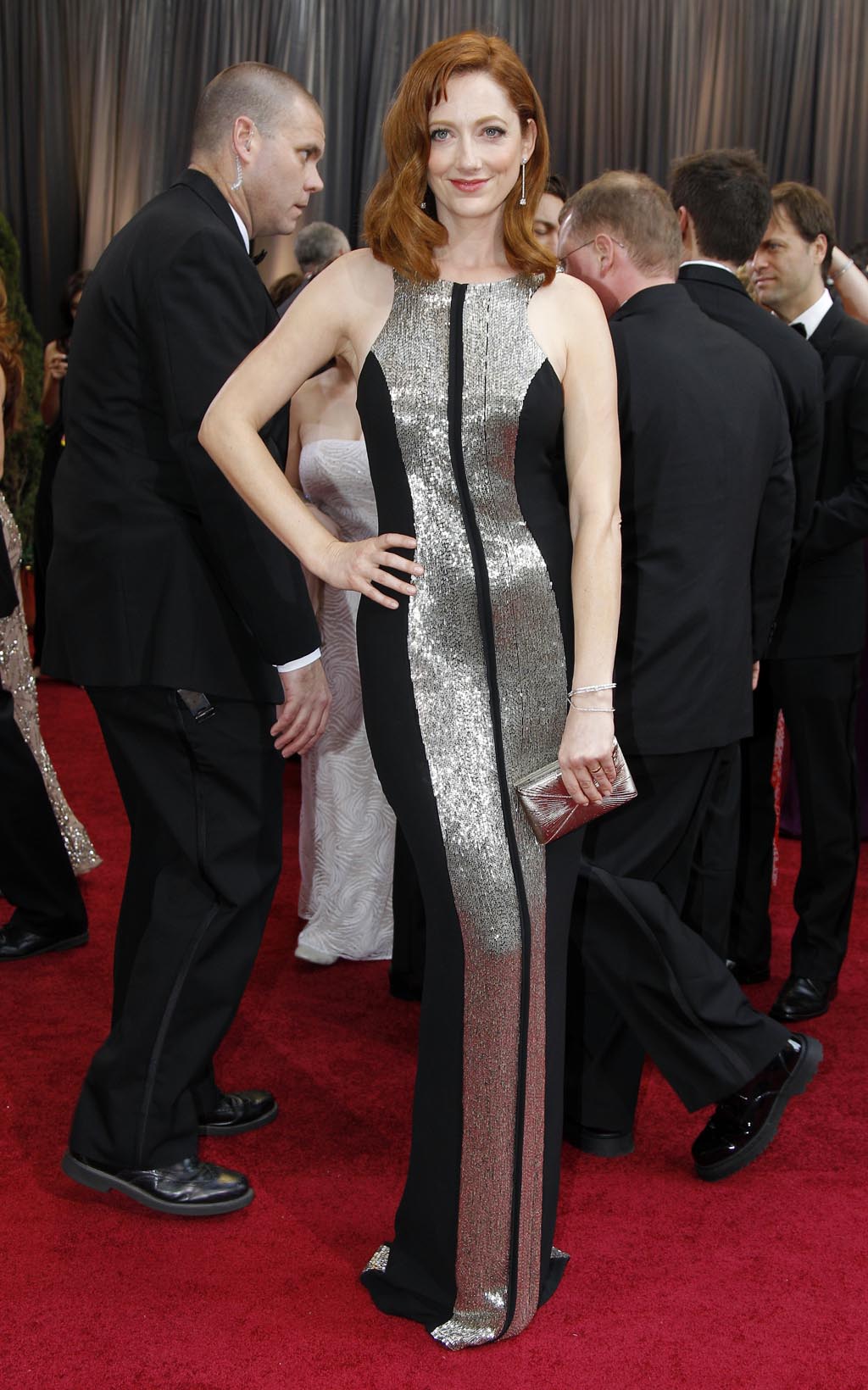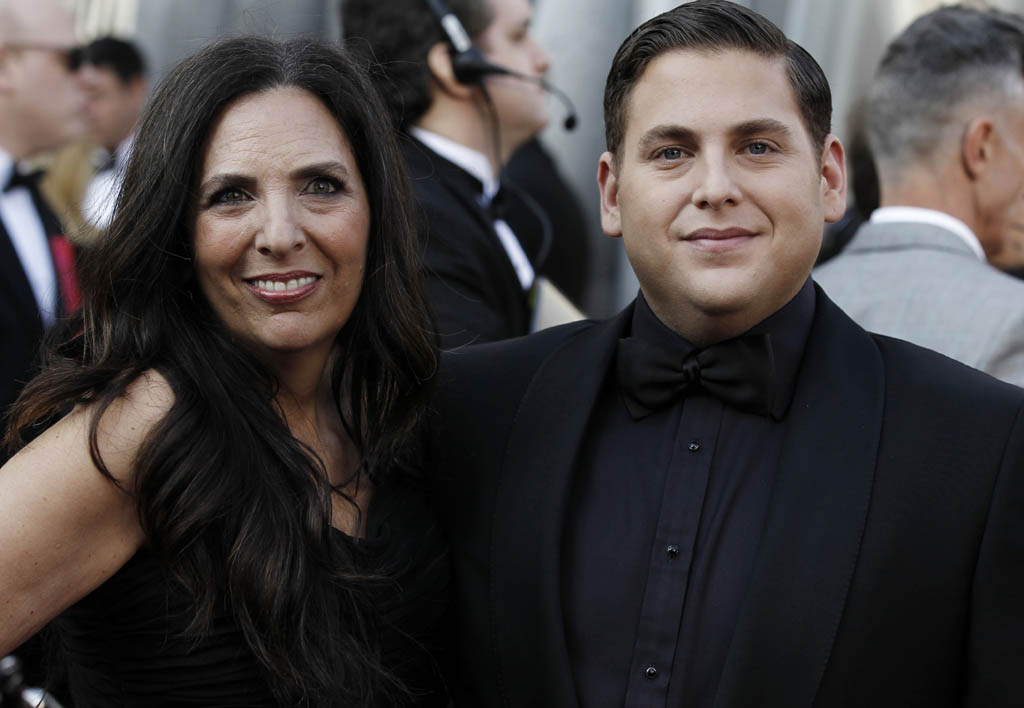 6:48 p.m.: Howard: (Above) Jonah Hill dresses up for his Torah reading
6:45 p.m.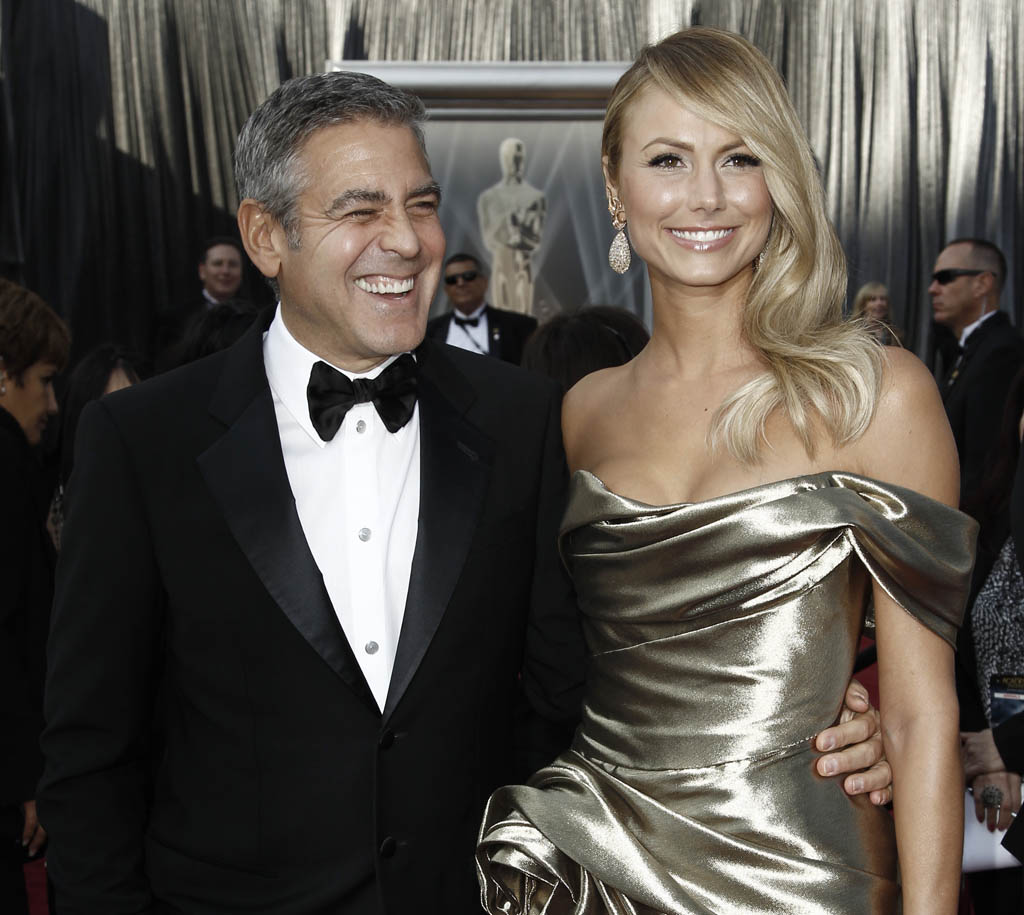 Esther: George Clooney in a Giorgio Armani tux. His leading lady Stacy Keibler in a gold, iridescent Marchesa gown, Judith Leiber clutch. One critic stated, "you can't go wrong with Marchesa." In this case, yes it's possible. From the top up, Keibler looked gorgeous in the gown, but unfortunately it was a flop from the waist below.
Howard: Clooney looks like he does in every awards show- he's in a black tux with a bow-tie. Meanwhile, Keibler is wearing Jiffy-Pop.
6:30 p.m.
Esther: Rooney Mara in a gorgeous, unconventional Givenchy Couture gown. Taking risks (in starring roles and on the red carpet) pays off.
Howard: Just enough fabric to cover the tattoo.
6:25 p.m.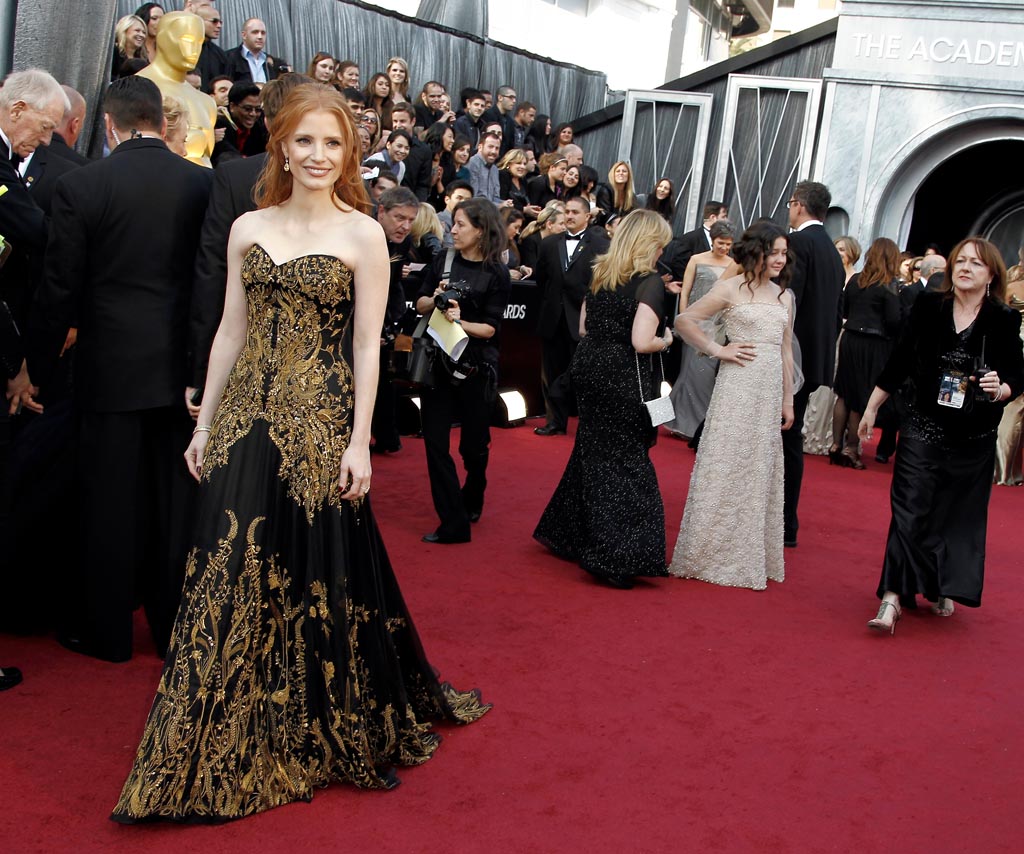 Esther: Jessica Chastain, stunning in a strapless gold-embellished gown by Alexander McQueen.
Howard: Jessica Chastain, stunning in Rorschach.
6:20 p.m.: The Bridesmaids arrived in glitzy choices.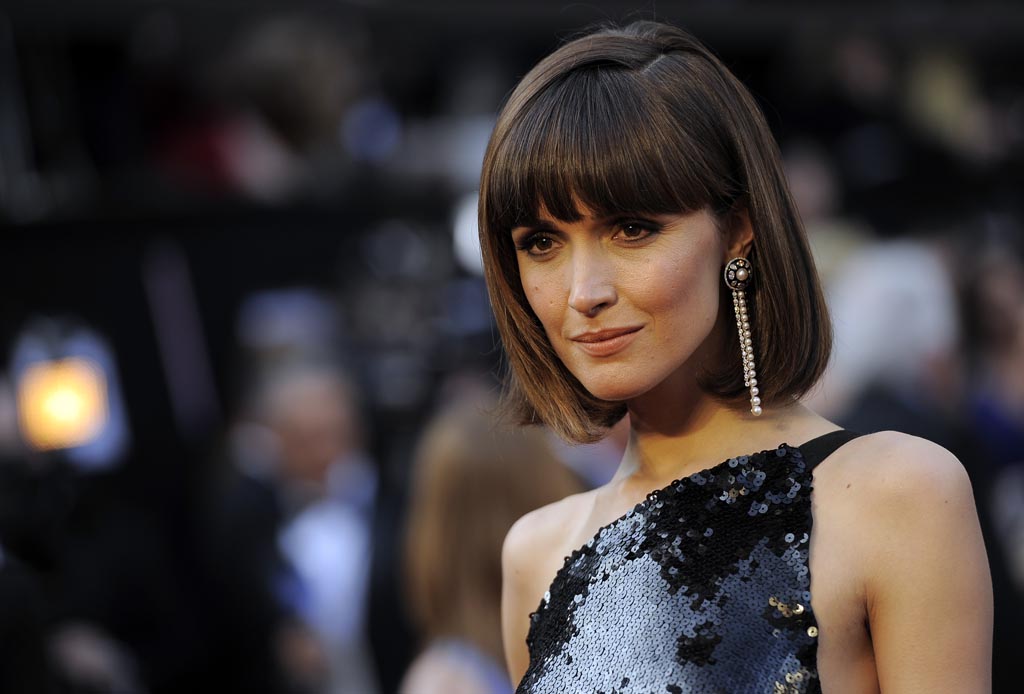 Esther: Rose Byrne opted for a one-shoulder, open back Vivienne Westwood gown. She wore Chanel jewels and Jimmy Choo heels.
6:15 p.m.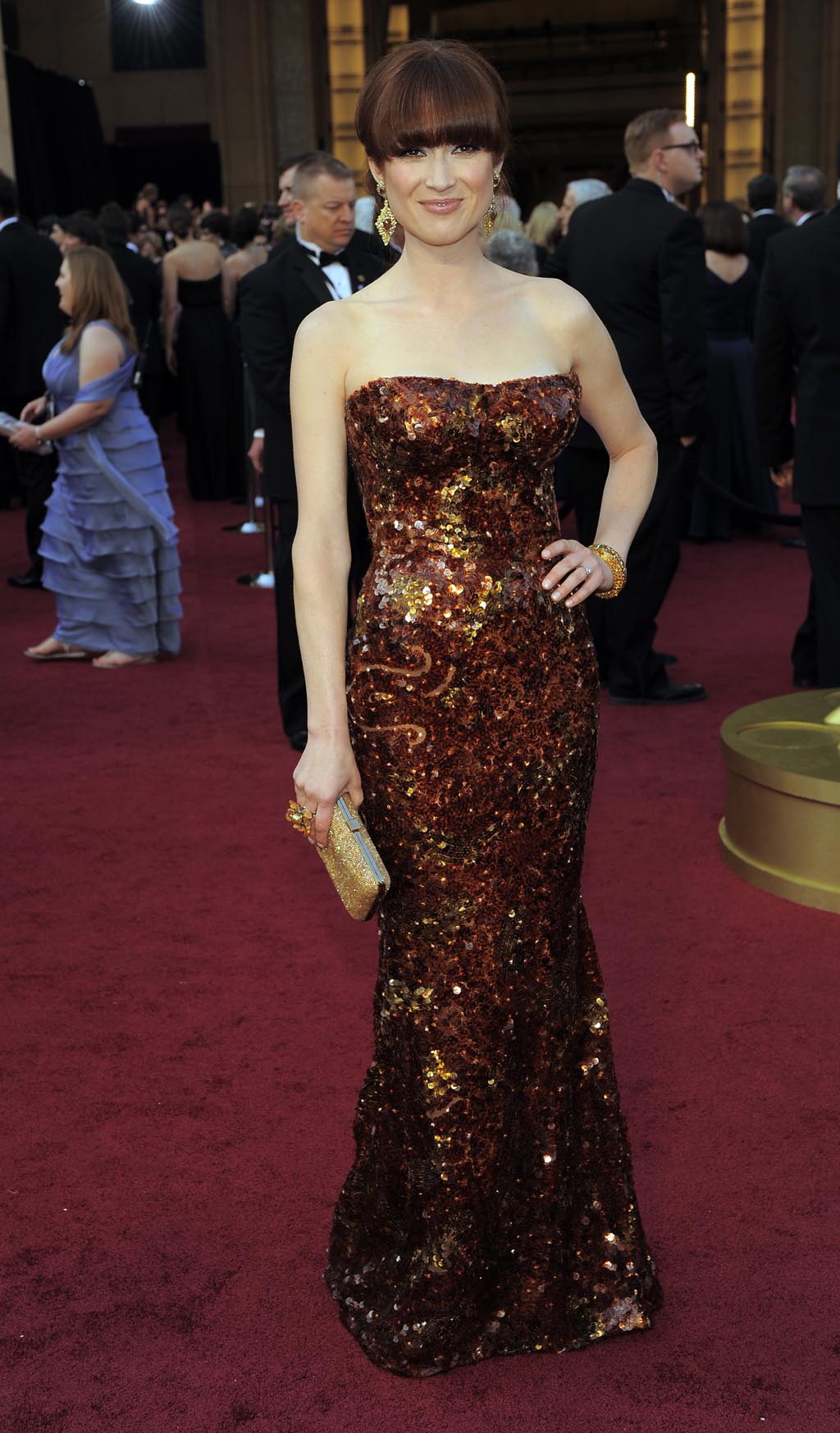 Esther: Ellie Kemper in a strapless, earthy-toned, chocolate-colored, sequined Armani Prive gown and Lorraine Schwartz jewels. There's something about it that I can't quite accept, and I believe it's what our EP Leah Kauffman referred to as her "boob shelf."
6:12 p.m.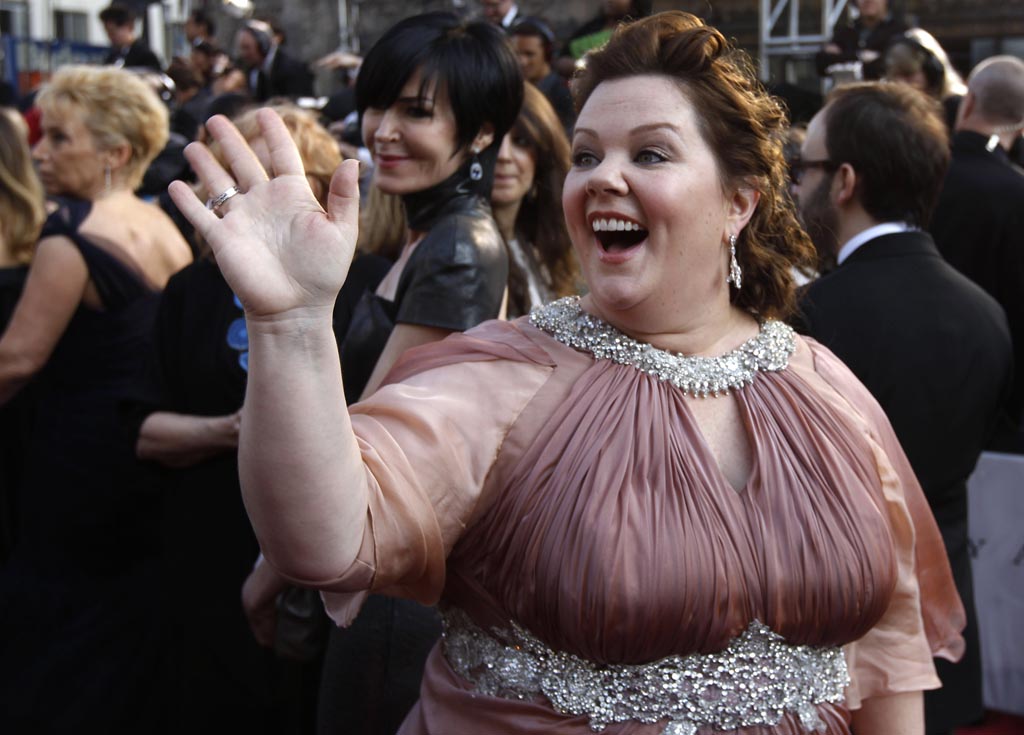 Esther: Melissa McCarthy ditched the SAG morbid black gown for a brighter, blush-colored. beaded gown.
Howard: She looked like a tent.
6:10 p.m.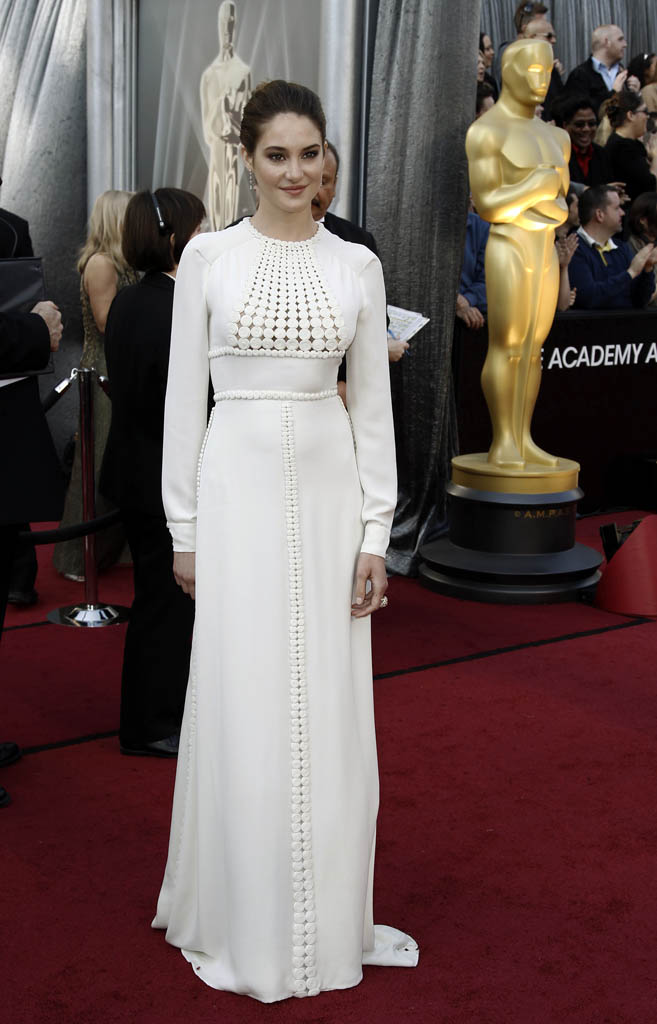 Esther: The Descendants' Shailene Woodley in a sleeved, cream Valentino Couture gown. Somebody get this girl a stylist! It's age-inappropriate and strike two (strike one being her SAG Awards gown).
Howard: 20 going on to Helen Mirren.
6:05 p.m.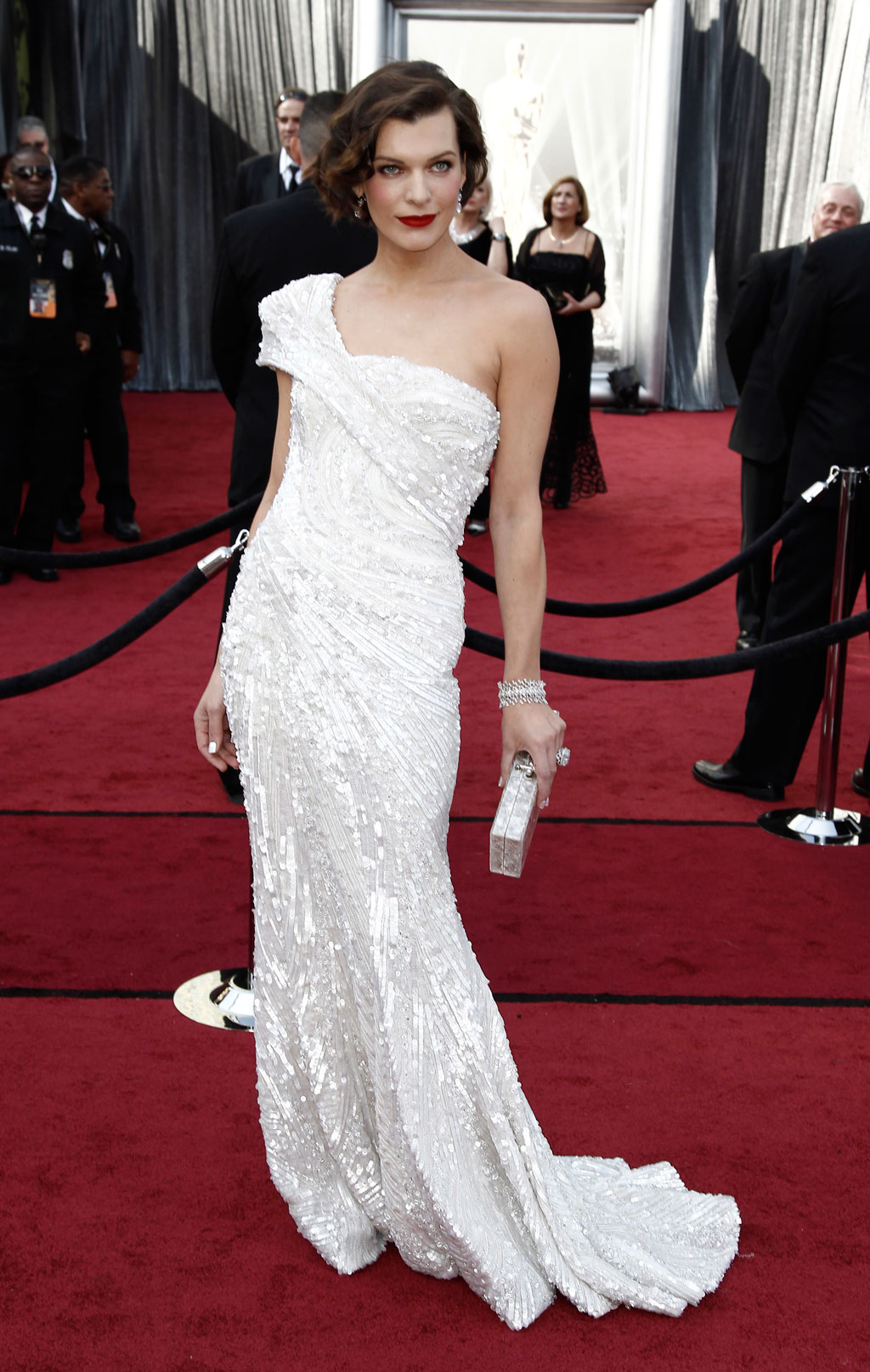 Esther: Presenter Milla Jovovich cultivated the ultimate Oscars red carpet look in a detailed, one-shoulder Elie Saab couture gown. She accented her gown with Jacob & Co jewels and an Edie Parker clutch.
5:45 p.m.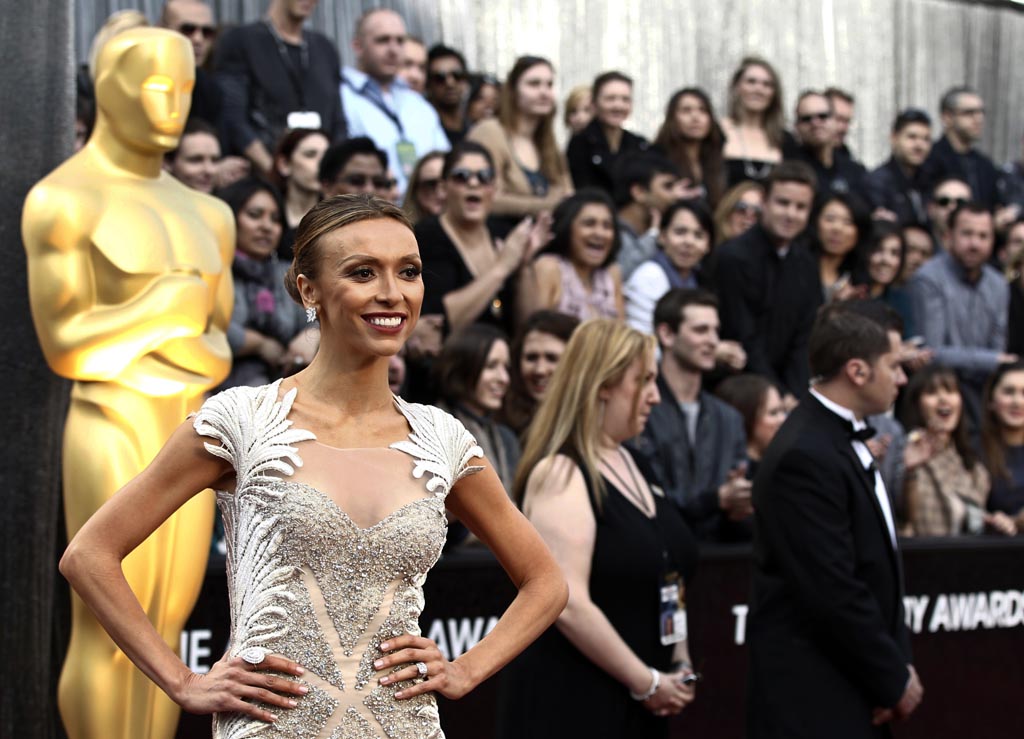 Esther: Giuliana Rancic looked frail in her gown. From the bottom of our hearts, we hope she's feeling better.
5 p.m.
Philly.com Style's Esther Lee and Daily News Tattle columnist Howard Gensler discuss the good, the bad, and the weird on this Academy Awards Red Carpet live blog.
Want more? View our complete slideshow here.