In his explanation on how this year's Forbes' World's Most Powerful People were measured, editor Michael Noer writes in his introduction, "There are seven billion people on the planet. These are the 70 that matter."
Among the 70 is luxury mogul Bernard Arnault, Chairman of Louis Vuitton Moet Hennessy (LVMH). Arnault is the only luxury head to make the list, coming in at No. 65.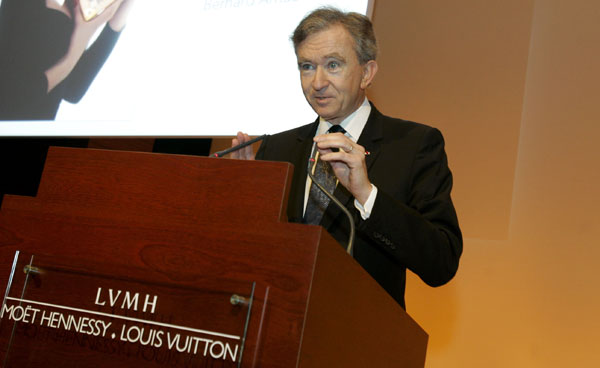 Arnault is France's richest man and is a repeat contender on "most-influential" and "most-powerful" lists. His net worth sits at a cushy $41 billion, a number that continues to rise dramatically, especially with the growing demand for luxury in Asia.
Meanwhile, PPR's François-Henri Pinault was not even mentioned. The competitive power-ranking list measures how an individual wields power and influence.