There is a remarkable resemblance between the two, no? They could be fraternal twins.
We're referring to the jewelry designs by revered, CFDA award winner Alexis Bittar and reality television star Kim Kardashian, who just released her Belle Noel jewelry line.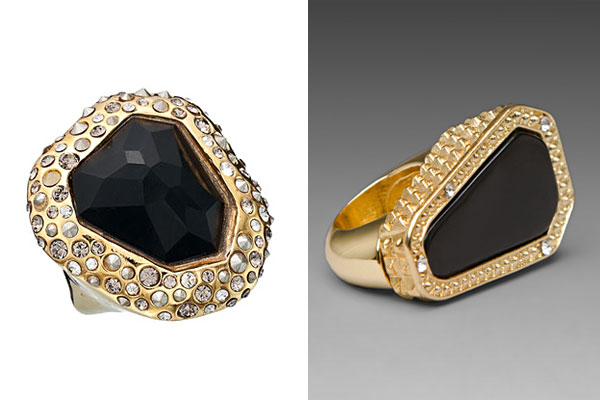 Left, Alexis Bittar 'Miss Havisham' crystal encrusted ring. Right, Belle Noel resin stone cocktail ring. (Images courtesy of Nordstrom, Revolve)
And yes, Alexis Bittar is PO'd! He's so upset that he's told his staff that they can no longer send items to Kim K, which reveals the troublesome nature of the situation. Designers consistently attempt to get their labels on Kim, especially when she's on the step and repeat of various red carpet functions. It's publicity for them, it's free for her.