We imagine Katie Holmes' checklist looks something like this:
x Announce that's she's splitting from her controlling, high-profile hubby Tom Cruise... while he's away filming? Check.
x Allow her PR and legal teams to monitor her appearances and post-split plans in well-timed blocks? Check.
x Finalize her divorce from Tom Cruise? Check that off the list.
___ Successfully move on to the next phase of her career as Katie Holmes: Actress, designer, mom, and no longer attached to the clearly-unwanted title of "Mrs. Tom Cruise."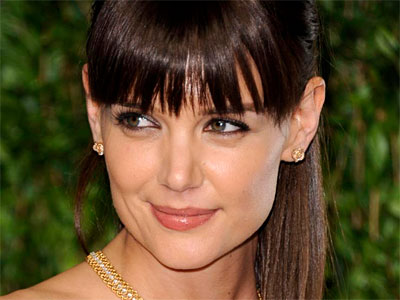 One leap in the right direction has been confirmed: Holmes is confirmed to show at New York Fashion Week. Her label with stylist Jeanne Yang, Holmes & Yang, was added to the official NYFW schedule this week. Her show will be held on Sept. 12 from 9:30-10:30 a.m. at the Box, which is a more-intimate venue that seats only 125 people.
Holmes & Yang was founded in 2009 and is currently exclusively offered by Barneys New York. This is the label's first time ever showing at fashion week, which is reason enough to create unprecedented amounts of pressure for Holmes as her line will be critiqued by the Cathy Horyns and Grace Coddingtons of the industry. However, this also marks Holmes' first major project debut since her divorce from Cruise.
We're looking forward to seeing it!