Leave it to Karl to transform an environment into anything he wants.
As part of his presentation for Chanel's Haute Couture show on Tuesday, Karl Lagerfeld built an airbus interior inside the Grand Palais.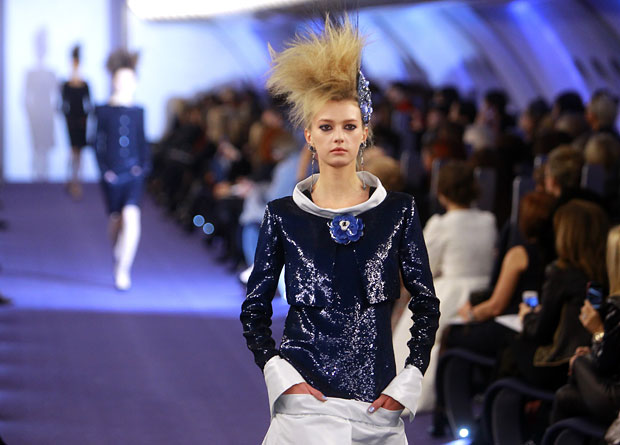 AP Photo
Yes, ladies and gentlemen. The catwalk setting above resembles a jumbo jet, which we find ostentatious, yet shockingly avant-garde (in typical Lagerfeld fashion).