It was a true "moment" for Jennifer Hudson when she stepped onto the red carpet of the Academy Awards in February. The paparazzi and fans went wild over the transformation of the actress, who flaunted her gorgeous, newly-slim physique in a form-fitting Atelier Versace gown.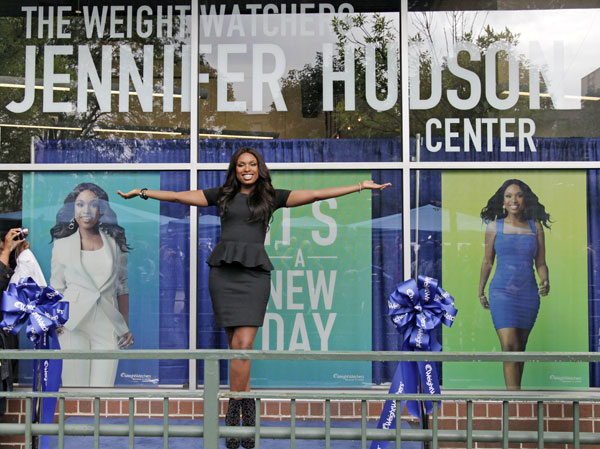 (AP Photo)
Hudson's journey with weight loss has indisputably become a model story for those Americans who struggle with the topic of dieting on a daily basis. On Tuesday, the size 0 actress/singer opened the Jennifer Hudson Weight Watchers Center in her home city of Chicago. At the ribbon-cutting ceremony, the star stated, "I never thought I would make it to have my own center."
In August, the September issue cover girl of SELF Magazine told the publication, "In the neighborhood I'm from in Chicago, a 16 is normal. But in Hollywood, everyone looks exactly the same, so I stood out." Understandably so, Jennifer. One can consume those Chicago dogs and deep dish pizzas in bulk.