He was the "chosen one" who dressed Michelle Obama for the Inaugural Ball in 2009.
When the First Lady stepped out in Jason Wu's silk, one-shoulder gown with crystals and floral detailing, the Taiwanese-American designer instantly became an international sensation: The darling go-to designer of dignitaries and socialites, the man who not only dressed the ultimate American woman, but who was also living the American dream, himself.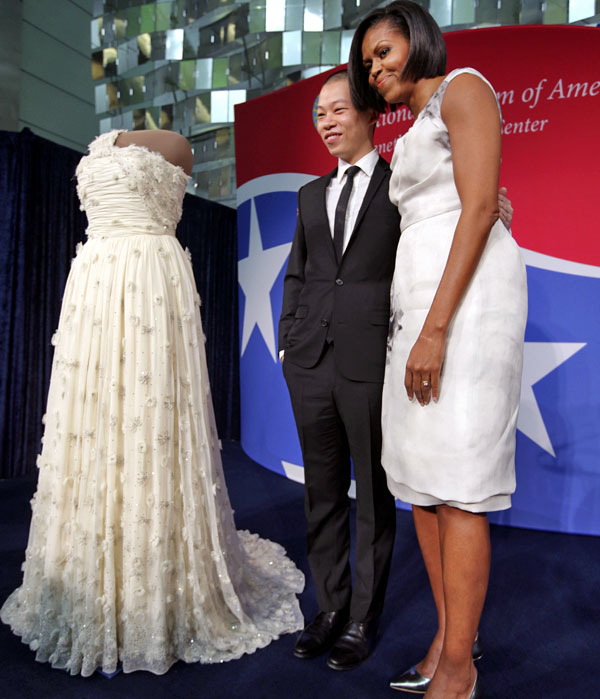 First lady Michelle Obama stands with the gown that she wore to the 2009 inaugural ball as she donates it to the Smithsonian's National Museum of American History in Washington, Tuesday, March 9, 2010. The one-shouldered, white chiffon gown, designed by Jason Wu, left, is becoming part of the Smithsonian's First Ladies Collection. The print dress she is wearing at left is by designer Prabal Gurung. (AP Photo/J. Scott Applewhite)
On Monday, Target and Wu announced that the next big designer collaboration for the mega-retailer was in fact, Jason Wu for Target. Well, get your credit cards ready, ladies, because this collection will fly off the shelves faster than Missoni for Target. Guaranteed. Although the line will not be as comprehensive as Missoni for Target, it will feature, "Womenswear and handbags, all for a great price," Wu said in his promo video.