Among the range of characters James Franco has portrayed within the scope of his acting career, he's played a medieval-age stoner, a hiker with a limb-losing penchant for survival, and a sympathetic doctor who breeds angry apes. However, for 33-year-old Franco, his most impressive roles are the ones he's fulfilled in life.
Franco's intellectual pursuits include a B.A. from UCLA, an M.F.A. from Columbia, and a pending Ph.D. from Yale. He admits that he enjoys putting himself in uncomfortable situations (i.e. reverting back to soap opera appearances after a successful film career, hosting the Academy Awards with Anne Hathaway--which was so awk, and the list continues). Simply put, the man loves learning, rejects complacency, and wants to conquer.
On Friday, WWD reported that Hollywood's quintessential Renaissance Man has signed on to pursue a new endeavor- as the director and photographer of Seven For All Mankind's (7FAM) spring 2012 ad campaign.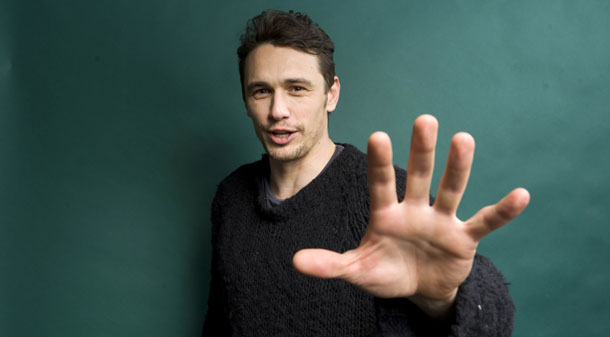 James Franco from the film "Three's Company: The Drama" poses for a portrait in the Fender Music Lodge during the 2011 Sundance Film Festival on Saturday, Jan. 22, 2011 in Park City, UT. (AP Photo/Victoria Will)