Thank the "signs from above" that our TV critics are in L.A. The Daily News' Ellen Gray just reported that Lady Gaga will be interviewed by designer Jean Paul Gaultier for a CW special to air on September 12 at 8 p.m. EST.
Shot in Paris, the special is titled "Gaga on Gaultier." The legendary Gaultier asks her questions ranging from her style choices to her meteoric rise to fame to, of course, her music.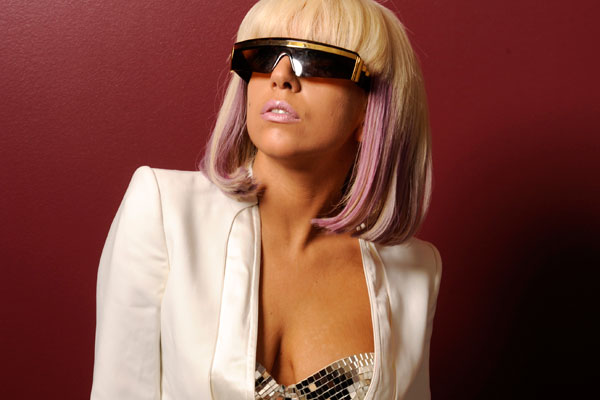 Gaga poses for a portrait at Interscope Records in 2009. (AP Photo/Chris Pizzello)
Gaga, who has been widely revered for her fashion choices, was the recipient of the 2011 CFDA Style Icon award in June. Although her selections are not always, ahem, flattering, she manages to consistently make bold statements on-and-off the red carpet.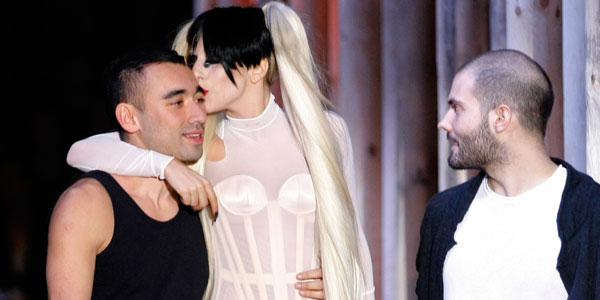 In March, the singer walked in Thierry Muglier's FW RTW 2012 fashion show. (AP Photo)
In September 2010, VMA spectators were shocked to witness Lady Gaga practically dripping in a raw meat dress.

Cher nursing Gaga's meat clutch as the artist accepts a VMA. (AP Photo)
In December, the Inquirer featured a piece on Gaga's unavoidable influence on fashion. She was also listed as one of TIME's 100 Most Influential People in 2010. In her tribute to the pop artist, Grammy Award-winning Cyndi Lauper wrote, "I find it very comforting to sit next to somebody and not have to worry that I look like the freak. She isn't a pop act, she is a performance artist. She herself is the art. She is the sculpture."
We're looking forward to the special, considering it features one eccentric artist interviewing another. We can only imagine how the conversation will flow.
I'm physically crafted to be as fitting as McQueen. But when it comes to clothing, I'm bad. I'm fashionably just designed to be rather in his. - Fashion Of His Love (Lady Gaga)
---
More from Ellen Gray on TV / Philly.com's The Bizarre Ways of Lady Gaga slideshow