In weird and non-New York Fashion Week-related news:
On Wednesday, luxury goods conglomerate LVMH announced the newest addition to its executive team. Danone executive Jordi Constans will take on the position of CEO of Louis Vuitton in late 2012 after reigning CEO Yves Carcelle steps down.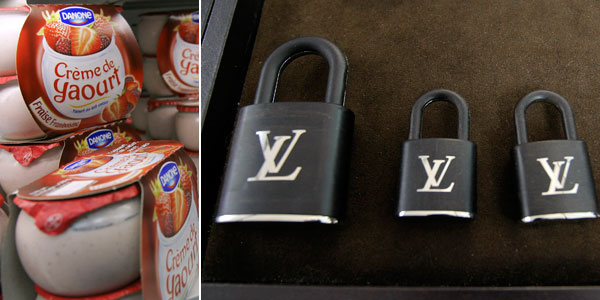 Carcelle, who has lead Louis Vuitton since 1990, will still remain with LVMH as the President of the Fondation Louis Vuitton which will open in 2013. In Carcelle's 21 years of tenure with Vuitton, the brand has achieved a tremendous amount of growth in profit and following.
In other words, Constans, who has little to no experience with luxury goods, has a lot of catching up to do. Prior to Carcelle's departure, Constans will mimic every move of the current CEO, deeply imbuing himself in everything LVMH. This includes sitting in on every meeting, shadowing every executive decision made by Carcelle, and essentially living, breathing and embracing all-things Louis, so that Constans can lead the brand with full confidence in 2013.
Bernard Arnault, Chairman and Chief Executive stated in a press release, "I am delighted that Jordi Constans is joining the Group. Initially, he will have the privilege of working with Yves Carcelle, who has led Louis Vuitton with remarkable success since 1990. I wish him the very best for the future success of this iconic brand."
If Danone sounds familiar, it's most likely because in the U.S., Danone is marketed as "Dannon." Danone SA also owns recognizable brands such as Evian, Activia and Actimel, and has developed various joint ventures and partnerships with a handful of international companies, notably in Asia. Interestingly enough, East Asia just happens to be Vuitton's fastest-growing emerging market. It seems as if the higher-ups at LVMH certainly know what they are doing.
Welcome to the wonderful world of luxury, Mr. Constans.