Doo-Ri's on a roll.
We reported that the First Lady wore a Doo-Ri Chung gown to the state dinner last week. On Wednesday, Macy's announced that the Korean-American designer is next in line to collaborate with the company's Impulse line.
"Doo-Ri understands what women want to wear and how elements like fabric and silhouette can flatter the body," said Macy's CMO Jeff Gennette. Chung is the first female designer to collaborate with Impulse, and she remarks, "My clothes have always been about making women feel elegant and modern, which is why I am so excited about this capsule collection."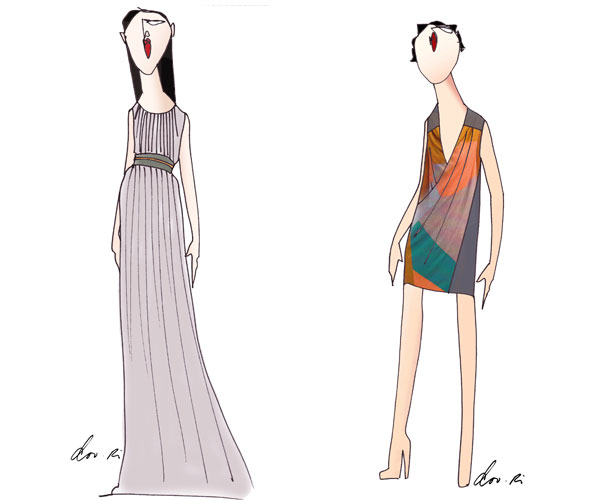 Sketches courtesy of Macy's, Business Wire
Doo-Ri for Impulse will include trenches, blazers, jersey pieces mixed with leather, detailed knitwear and art-inspired print pieces- all at an affordable prices, starting at $39 ranging to $159.
The line will be available in select Macy's locations and online beginning February 15, 2012. Mark your calendars, ladies, and don't forget Jason Wu for Target as well. Hm, we wonder which collaboration line will fly off of shelves faster?