You weren't the only ones to put up your Christmas trees this weekend.
In Paris, designers and fashion houses from Gaultier to Dior unveiled their respective renditions of the festive Christmas tree on Monday.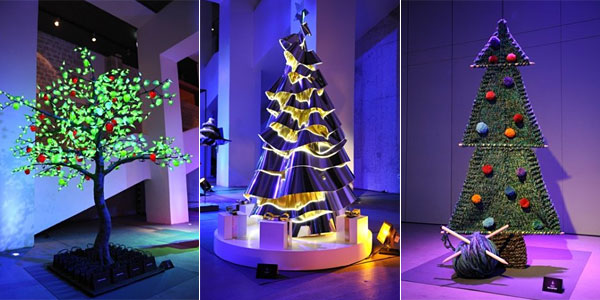 From left, trees designed by Sonia Rykel, Dior, Stella McCartney (Images courtesy of MyDaily UK, AOL)
The trees will be on display at the Hôtel Salmon de Rothschild until Wednesday, December 7, and will be auctioned off to raise funds for charity organization A.V.E.C. on Tuesday evening.