"Pictures of flawless skin and super-slim bodies are all around, but they don't reflect reality," said Jo Swinson, co-founder of the Campaign for Body Confidence.
The Advertising Standards Authority found two digitally-altered L'Oreal ad campaign images of Julia Roberts and Christy Turlington, "unrealistic," therefore banning them in Britain. The two separate rulings said that L'Oreal distorted the reality of what each product was actually capable of accomplishing.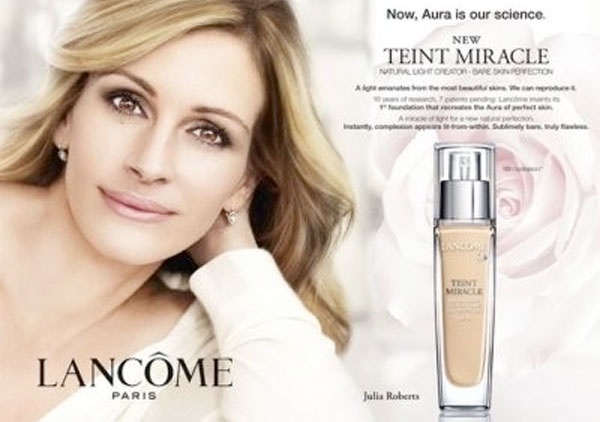 The offending advertisements were for Lancome's Teint Miracle foundation, promoted by Julia Roberts (above), and Maybelline's The Eraser, with Christy Turlington as the face of the product (below).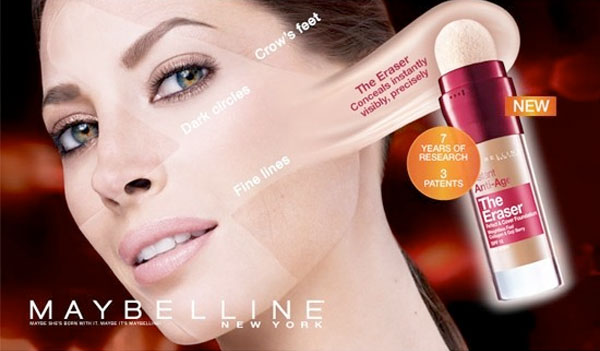 The decision is the latest account in a movement to limit exaggerated beauty advertisements across Britain. "With one in four people feeling depressed about their body, it's time to consider how these idealized images are distorting our idea of beauty," continued Swinson, who makes a compelling argument.
According to the Eating Disorders Association UK, 14-25 year old girls are most at risk for developing eating disorders. Furthermore, the statistics for affected individuals continue to rise, and critics believe that advertisements in fashion publications are partially to blame.
Meanwhile, L'Oreal has defended both ads as accurate depictions of what the products are capable of achieving. Maybelline's New York press office released the following statement on Tuesday. "Even though the ad features an obviously illustrated effect, some lines are still clearly visible beneath the illustration and we do not believe that the ad exaggerates the effect that can be achieved using this product."
---
More from BBC News / More from the Daily News