The maker of James Bond's suits may be sold to the owners of the Gucci Group.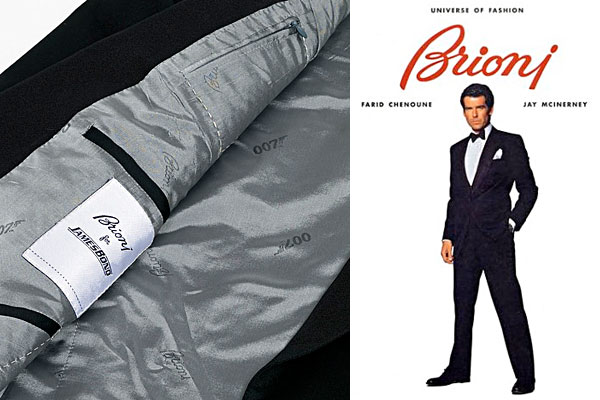 PPR, a French luxury goods and retail company, is eying Brioni for approximately €350 million ($508.4 million USD). The deal would also incorporate €90 million in debt accrued by the family-owned Italian company, leaving the equity value of Brioni at €260 million. That amount places the value of Brioni at about twelves times of the brand's 2011 earnings.
Each tailored suit from the Milan-headquartered label starts at approximately $3,000 and on average takes 32 hours to create. This makes the price point and concept fitting for a luxury group like PPR, especially since it is no stranger to high fashion. The Gucci Group currently consists of the following brands: Gucci, Alexander McQueen, Balenciaga, Yves Saint Laurent, Bottega Veneta, and more.
However, the situation is still tentative. Sources familiar with the prospective sale are cautious to divulge too much information, shielding it with, "PPR is always looking, always discussing." Furthermore, after the sale of Bulgari to LVMH earlier this year, foreign bids remain a contentious issue for Italian companies.
---
More from Reuters / More from TIME