Besides watching celebrities like Justin Bieber and Will Smith make crazy, miserable faces as they're enveloped in green slime from every stage angle possible, here's what we love about Nickelodeon's Annual Kids' Choice Awards. It's one of the rare awards shows where stars consciously get dressed in fun, playful outfits, despite (and considering) the odds that their pretty little faces, hair and designer wear could be ruined. With that in mind, the best-dressed picks include:
Selena Gomez in Dolce & Gabbana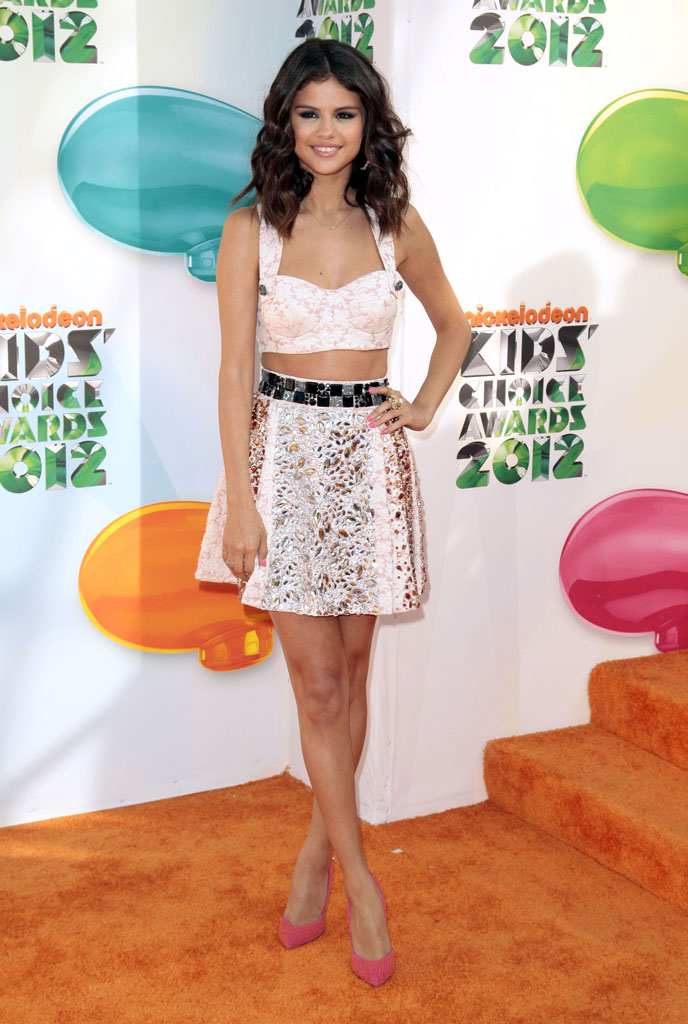 We love this youthful, midriff-baring, fresh pick from the svelte star. It's an appropriate choice for a young lady on the cusp of womanhood, and hot pink pumps were a nice kick to the overall look. 4 stars.