Besides watching celebrities like Justin Bieber and Will Smith make crazy, miserable faces as they're enveloped in green slime from every stage angle possible, here's what we love about Nickelodeon's Annual Kids' Choice Awards. It's one of the rare awards shows where stars consciously get dressed in fun, playful outfits, despite (and considering) the odds that their pretty little faces, hair and designer wear could be ruined. With that in mind, the best-dressed picks include:
Selena Gomez in Dolce & Gabbana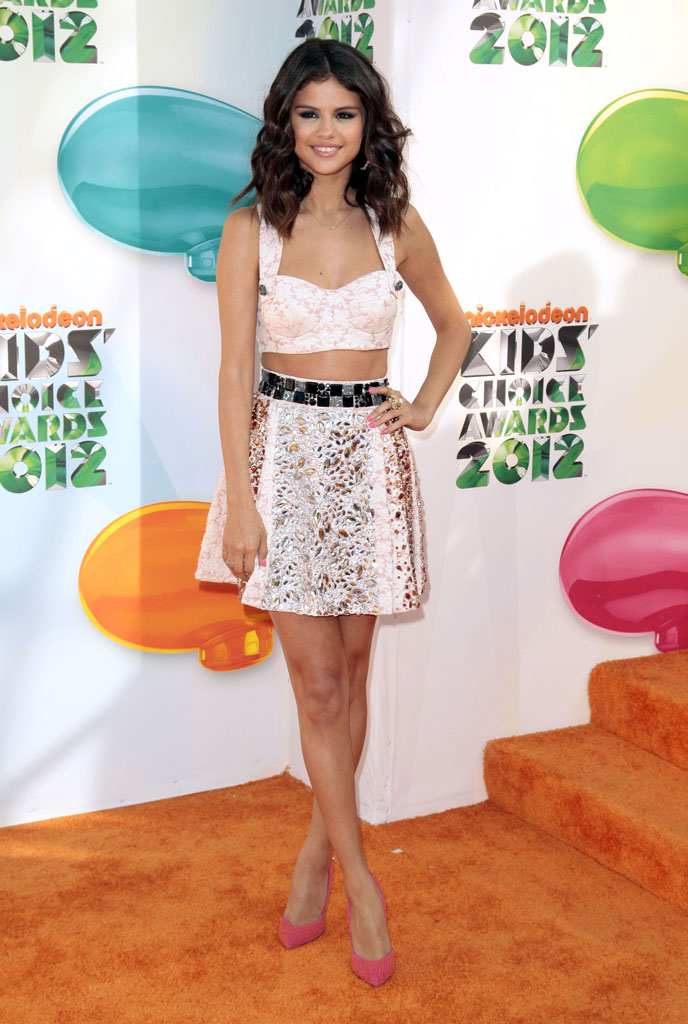 We love this youthful, midriff-baring, fresh pick from the svelte star. It's an appropriate choice for a young lady on the cusp of womanhood, and hot pink pumps were a nice kick to the overall look. 4 stars.
Emma Stone in Antonio Berardi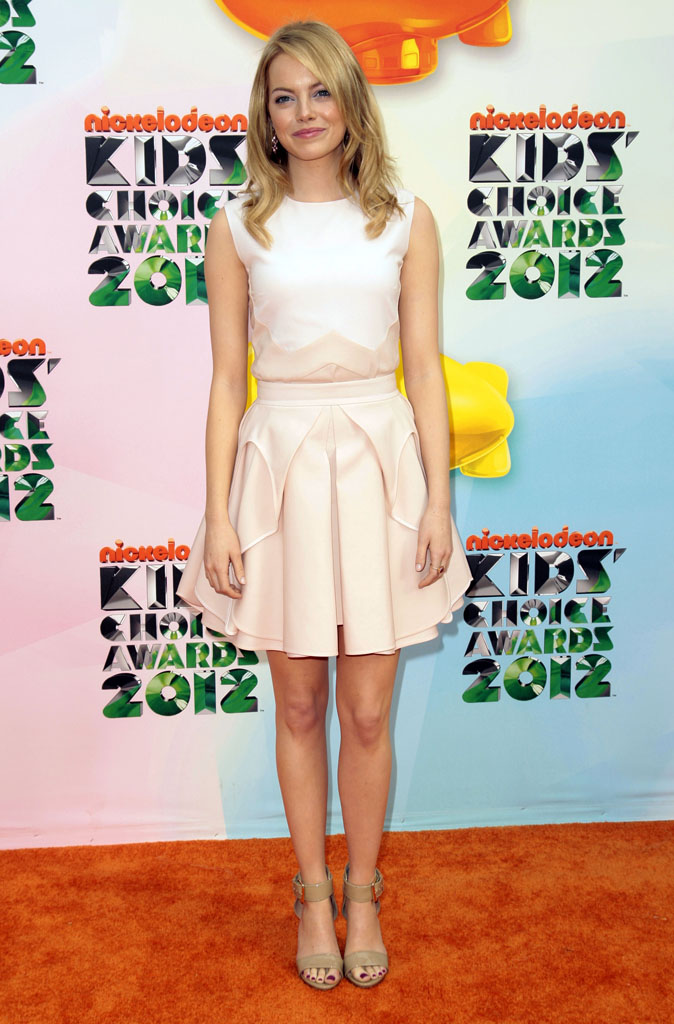 No one makes fun look classier than Emma Stone.
Kristen Stewart in Stella McCartney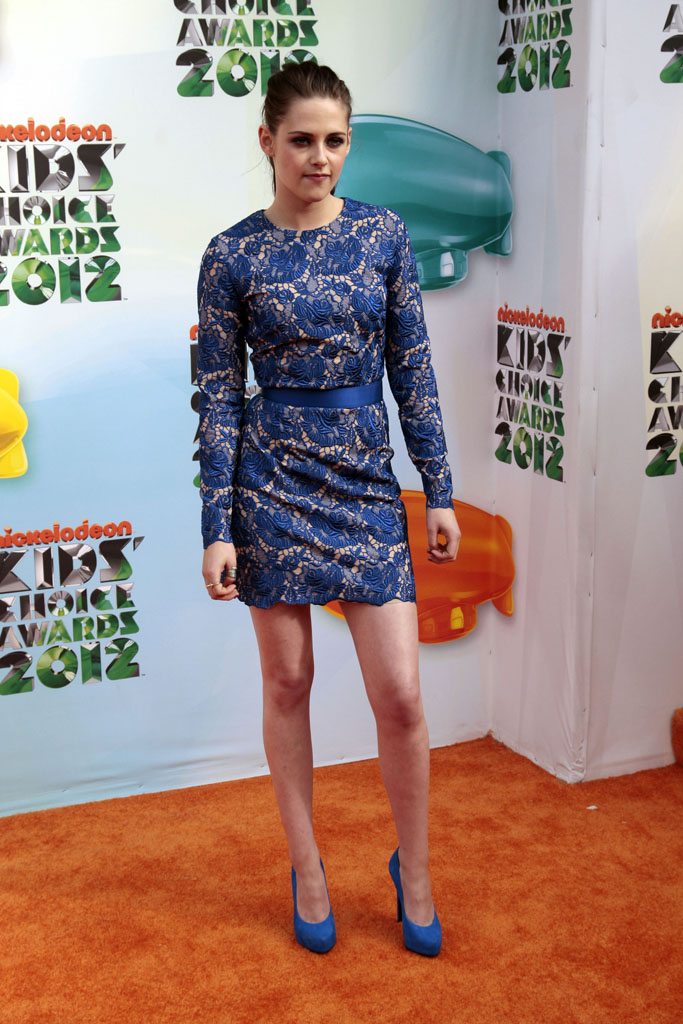 This bright blue pick from Kristen Stewart was a glamorous take on this season's trends and colors. However, is it just us or does she look mildly disastrous? Stewart does very little justice for this dress (or in reverse). The piece looks shabby and needs to be tailored to give Stewart a more polished-rather-than-disheveled look. It was designed by the daughter of Sir Paul, after all!
Michelle Obama in Wes Gordon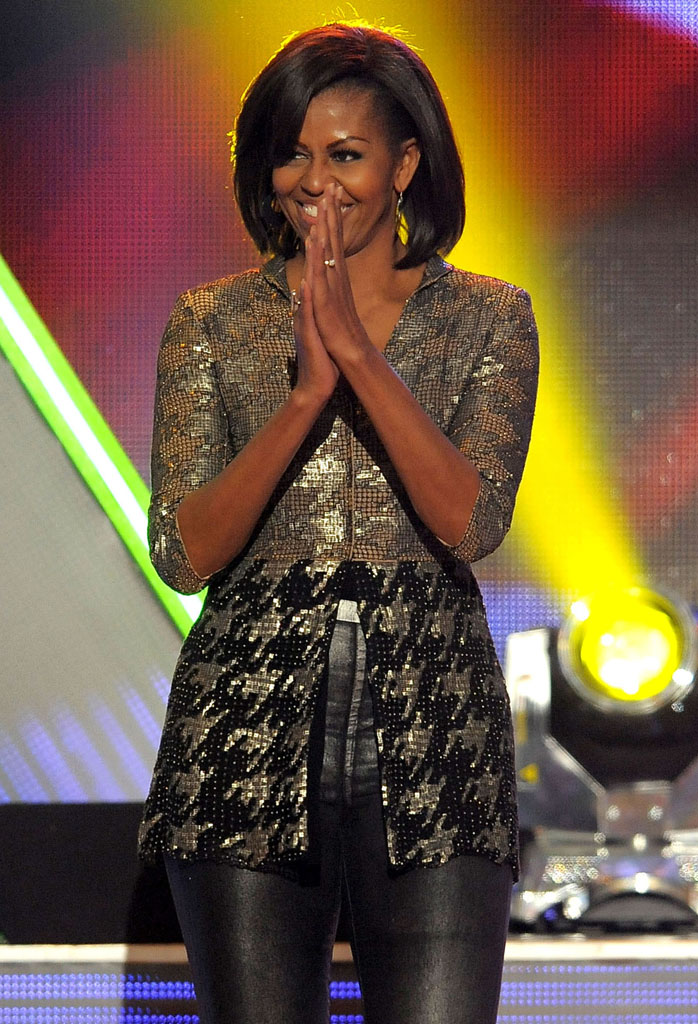 The First Lady opted for sparkles and glitter over her traditional solid-colored, preppy garb. Some may disagree and say the pants put her completely out of line, but we like seeing the inner rock star emerge from Mrs. O's political persona.
Photos from the awards show and red carpet, here.