Archive: December, 2011
Esther Lee

, Philly.com

Life's not fair. (Mom)

So here's a daily dose of injustice for you. Alessandra Ambrósio and Lily Aldridge were both pregnant when they pranced down the Victoria's Secret Fashion Show runway in lingerie in early November. Not only were their faces glowing more than usual, but their physiques looked absolutely stunning- to the point that no one could tell either was with child.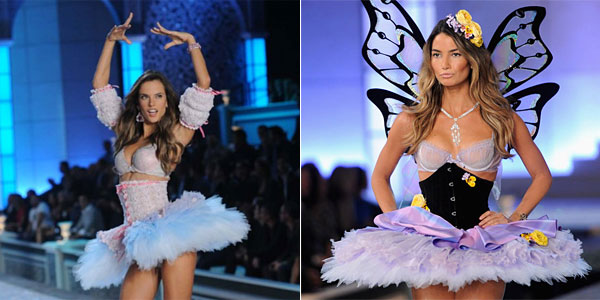 Esther Lee

, Philly.com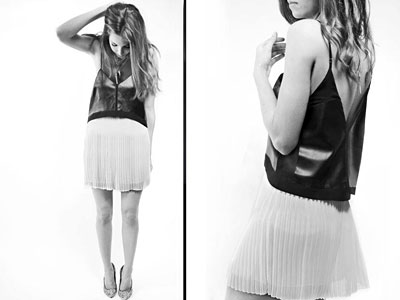 Who waited until the very last minute to find an outfit for New Year's Eve? Hands all in.
Bid adieu to 2011 and welcome the new year- in proper attire. These pieces are available at local stores and boutiques, but act fast, because you're not the only girl in the city without a dress.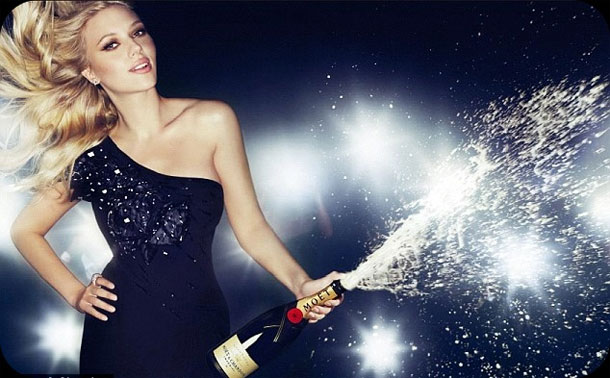 Photo courtesy of Moët and Chandon
Esther Lee

, Philly.com
His passion for fashion is unrelenting.
In October, Kanye West debuted his fashion line, dW by Kanye West, at Paris Fashion Week. Although the collection was not well-received by critics, West did make a point that he is indeed, serious about pursuing a career in fashion design.
In an expletive-filled speech given at his show after-party, West thanked his supporters and added, "people thought it was a joke, and maybe people still do, but I can only grow from this point."
Esther Lee

, Philly.com
This fashion feud just won't fan out, will it?
According to WWD, on Tuesday, Yves Saint Laurent's legal team filed its response in Christian Louboutin's red-sole trademark appeal, maintaining its stance. The now-cumbersome case is set to continue through 2012.
In April 2011, Louboutin filed a $1 million trademark infringement suit against Yves Saint Laurent, over four offending shoe designs from YSL's Cruise 2011 Collection: the Tribute, Tribtoo, Palais, and Woodstock. The reason being that the monochromatic designs included a red sole, which was patented by Louboutin in 2008.
Esther Lee

, Philly.com

Stomp, stomp.

Jessie J's colorful Domino music video dropped on Monday, and all we can think is, Jessie J x Versace x H&M. Get it? Good.
Esther Lee

, Philly.com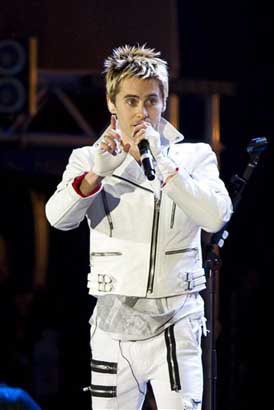 He's received Oscar noms and an endless supply of love letters from adoring fans. He's made it onto "hottest" and "most beautiful" lists since his days as a teen heartthrob, and projected his worth as a creative force in the entertainment industry. However, Jared Leto would be not-so-happy to learn that he has been dubbed, GQ's "Worst-Dressed Man in the World."
It appears that the publication has an issue with Leto's outfit choices in 2011, claiming that when it comes his couture, the 30 Seconds to Mars front man tries "too d-mn hard." Naturally, we couldn't help but agree that the former University of Arts student has been a repeat offender on the fashion faux-pas list this past year.
Esther Lee

, Philly.com
All three have blonde hair, stunning smiles and killer bodies, but what else do Sarah Jessica Parker, Jennifer Aniston and Heidi Klum have in common?
A proven track record of consistently selling magazines.
However, not all blondes with pretty smiles fared well on the cover of fashion magazines. Reese Witherspoon struggled to increase sales for Vogue, Marie Claire and Glamour, according to WWD via the Audit Bureau of Circulations. The report lists which issues sold in 2011- and which ones struck out, and the results are mildly surprising:
Esther Lee

, Philly.com

"Careful, that's a Louis Vuitton," says Zach Galifianakis' character in the Hangover II. Well, it turns out that (gasp) his Louis was a fake!

On Thursday, luxury fashion brand Louis Vuitton S.A. filed a suit in federal court against Warner Brothers Entertainment for "trademark infringement, false designation of origin and unfair competition" under the Lanham Act.

Image courtesy of Clothes on Film, Edited by Philly.com