Yes, we like the rain!
Okay, maybe we don't love it but what we enjoy is running around in our favorite pair of rain boots. The perfect pair of wellies can turn the darkest days into the best. Big puddle ahead? Bring it on! Here are five picks to splash your way through the streets.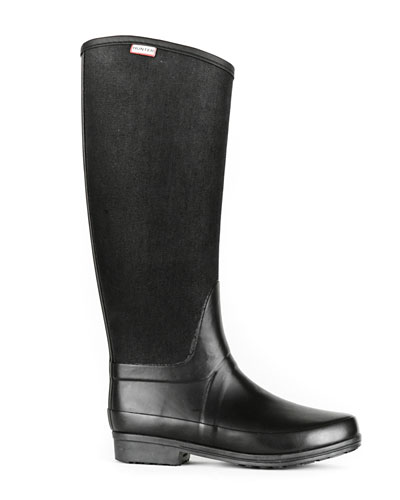 Hunter rain boots will always be a fashion-girl favorite. These boots pair well with everything.
Hunter Regent St. James, $195
Esther Lee, Philly.com
"On Wednesdays, we wear pink." (Regina George, Mean Girls)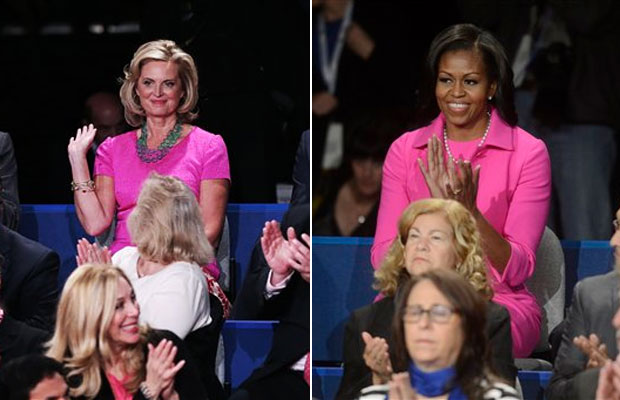 Tuesday evening, Michelle Obama and Ann Romney broke that rule and donned blazing pink outfits for the second presidential debate. Was it a sheer coincidence that both candidate's wives wore the same rosy hue?
Esther Lee, Philly.com
The CW Network announced Tuesday that it's ordered Cycle 20 of America's Next Top Model. Not surprising.
But there's a twist! For the first time ever, male models will also be in the running to compete for the title, and they're moving into the models' house, too.
This could create an interesting dynamic. We're thinking Bachelor Pad meets Gallery Girls.
Esther Lee, Philly.com
It's been three years since Lauren Conrad and her perfectly-polished toes stepped off the reality TV screen, but the storyline involving the heart of The Hills and Laguna Beach keeps getting better.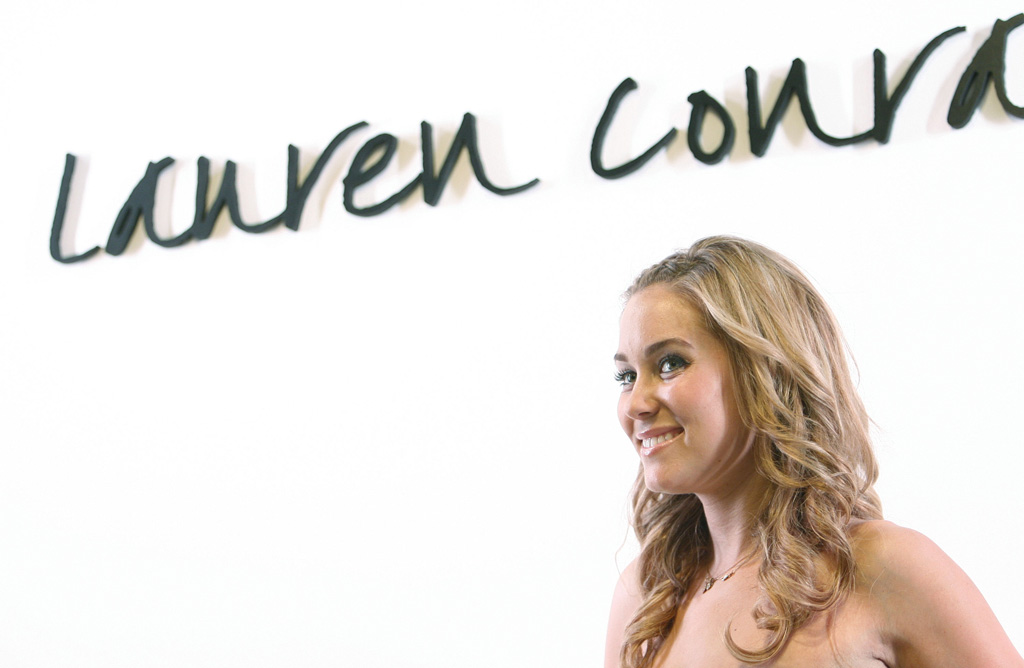 AP Photo
Unlike many of her reality TV show peers who've taken the route of frequenting the club scene for promotional appearances or vying for their own individual spinoffs, Conrad has actually built a brand around her name. With two successful shows and an immense fan base, the Hollywood heroine saw that the foundation for her long-term goals had already been created.
Esther Lee, Philly.com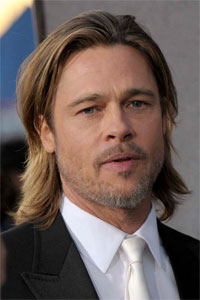 Laugh out loud.
That was our initial reaction two seconds into Chanel's latest ad campaign for its best-selling fragrance, No. 5. The video, which debuted Sunday evening on Chanel's website, stars a somber, steamy, and all-too-pensive Brad Pitt, who was announced this summer as the first-ever male to front the women's fragrance.
Esther Lee, Philly.com
Get ready for fashion's flounciest runway event of the year.
Victoria's Secret announced Tuesday that there are three artists set to perform at this year's fashion show. They include teen heartthrob Justin Bieber, sultry good girl gone bad Rihanna, and the ever-so-talented Bruno Mars. Rihanna, who was also deemed "Sexiest Songstress" by Victoria's Secret on their 2011 "What is Sexy?" list, will perform her chart-topping, latest single Diamonds, writes HuffPo Entertainment. No word yet on whether or not Bieber will perform Girlfriend.
Esther Lee, Philly.com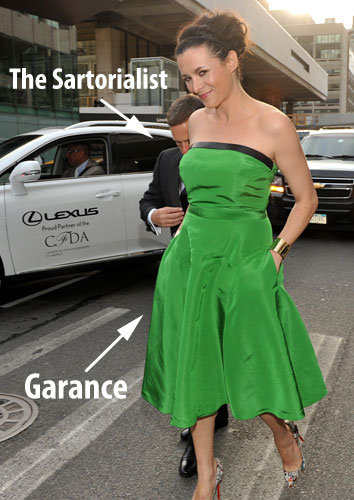 If there's a day you should dress your best, Philadelphia, it's Saturday. Here's why:
Scott Schuman of The Sartorialist is bringing his stylish appetite to town alongside his tres chic lady-friend and blogger/photographer Garance Dore.
The king of street style will sign copies of his new book The Sartorialist: Closer at the Barnes Foundation on October 13 from 5-7 p.m. His latest book will include photos of people captured on the streets of Tokyo, Seoul, London, Milan, New York, Paris and more.
Esther Lee, Philly.com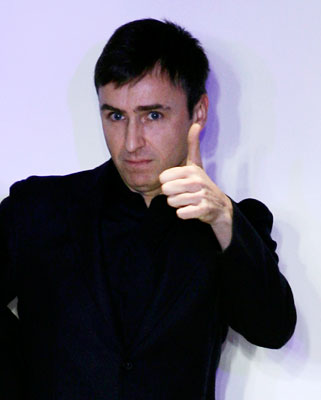 The biggest fashion story brewing from the City of Lights involves two prominent fashion figures other than Karl Lagerfeld and Choupette, the tres mignonne, petite kitten.
Both Hedi Slimane and Raf Simons will debut their spring 2013 lines for Saint Laurent Paris and Christian Dior, respectively, before media members and luxury buyers, subjecting their historical fashion houses to immense fortune or risking the opposite: Fallen fame.
Esther Lee, Philly.com
It was a red carpet full of skin-baring stars. Television's brightest talent filed into the Nokia Centre Sunday evening in a smattering array of designer dresses including a variety of silhouettes, textures and bright hues. View our favorite picks below and vote for the best-dressed star, here.
Sparkle and shine
Kerry Washington's glittery, sequin and jewel-encrusted Vivienne Westwood number sparkled in the Nokia Centre Sunday evening. The star of ABC's Scandal kept everything else simple: She decided to forego dripping jewels and ostentatious accessories in case they detracted from her dress.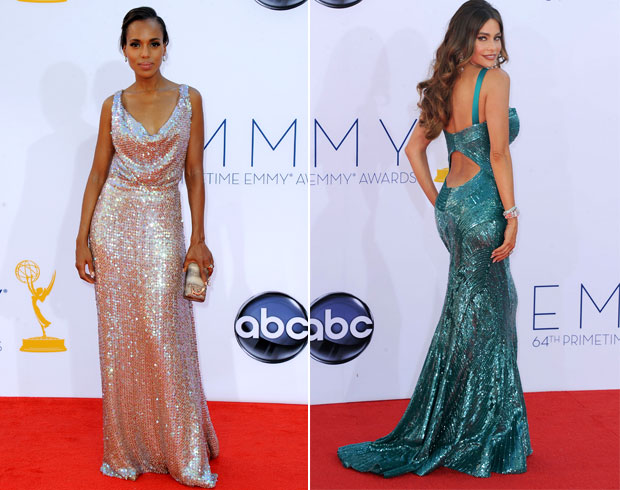 Modern Family's Sofia Vergara really brought the bam factor in a hand-beaded, aquamarine gown by Zuhair Murad that draped beautifully over her curves. Vergara, however, had an interesting start to her evening: Moments before she was expected on stage to accept the Outstanding Comedy award with her castmates, the back zipper of her designer dress broke, leaving her derriere exposed to the Hollywood elements.
Esther Lee, Philly.com
Great news for local, designer-label devotees: Intermix has officially landed.
The hot, multi-brand retailer previously found in cities like New York and Los Angeles opens today at its first Philadelphia location along Walnut Street.