Esther Lee

, Philly.com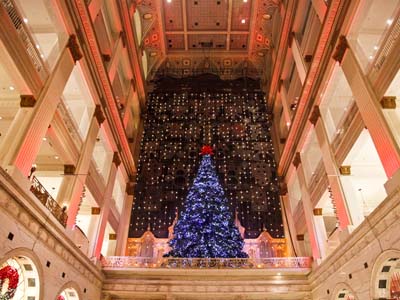 You know Christmas is coming when Macy's says so.
On Saturday, the retailer will unveil its annual holiday window with a slew of fun events for the entire family. Actor Andrew McCarthy, the Phanatic and the Young Statues will all be in the house for the festivities. Look below for a complete list of events.
1 p.m. - The window unveiling takes place on Market Street.
Esther Lee

, Philly.com

The doors of the H&M store on Walnut Street opened at 8 a.m. Thursday, but some faithful fashion fans were in line since 8 the night before the launch.

Take for example Jason Ayers, who stood on the curb anxiously awaiting a friend who was inside the store. "I've been here since 8 last night and I have an interview in New York today," said Ayers, dressed in a grey bespoke suit. "There's this belted jacket I like and these shoes I wanted," he said noting that he's a fan of Margiela because it's "different, but classy."

Unlike the Versace x H&M launch, the Margiela debut seemed to be much more structured and organized, the line was shorter, too. Those who waited along Walnut Street were given wristbands to secure their entrance into the store. That meant that once they procured a numbered band, they were able to step out of line and go about their business until the doors opened at 8 a.m.
Esther Lee

, Philly.com
By now we're certain you've heard of Spanx, the miracle hosiery product endorsed by Oprah in 2000.
12 fruitful years later, and with more than 200 products amassed as part of its expanding empire, Spanx announced this summer that it was setting up its first standalone retail stores. The first location opened in October at Tysons Corner in Virginia, the second opens Friday at the King of Prussia Mall. But that's not it!
Local women will finally have the opportunity to personally thank (and/or flash) the force behind the brand. Spanx founder Sara Blakely will be at the store's official opening at 10 a.m.
Esther Lee

, Philly.com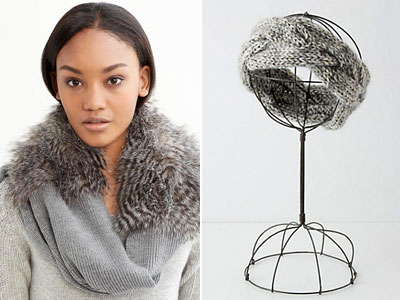 Shield yourselves from the looming threat of a blistering nor'easter in these five pieces that will keep you feeling warm and snug through the storm. The best part about these looks? You can pick them up in the city, on your way home from work.
Channel great literary characters from the 19th Century in this piece inspired by the pending book-turned-film Anna Karenina which hits theaters next week. The faux-fur scarf duplicates as a stole, and it's available in three different colors. Jules faux-fur scarf, $79.50, Banana Republic, 1401 Walnut St.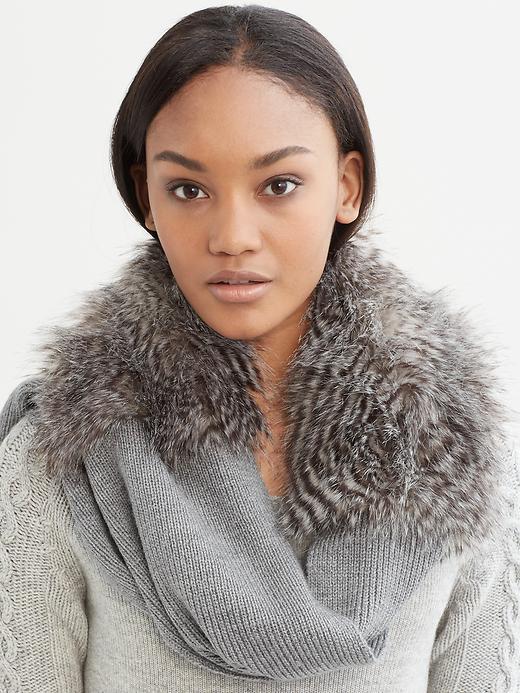 Esther Lee

, Philly.com

Her Election Night outfit, described as a "magenta silk chine pin-tucked dress" by Michael Kors' ecstatic PR team, was one that FLOTUS has already worn on two different occasions.

So what? Why is this remotely significant, one might ask?

The First Lady, like other key, well-dressed political figures who generate immense retail sales - Kate Middleton being another example - sends a message through her style. She's a champion of the political dialect she projects through her selections. After all, Michelle Obama is painfully aware of the public scrutiny she faces with each and every appearance she makes, and Election Night is certainly an opportunity for FLOTUS to make a magnanimous statement through her carefully curated look.
Esther Lee

, Philly.com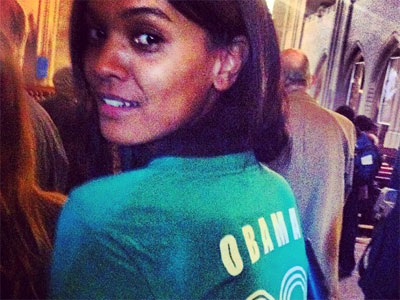 Designers, editors and models collectively took to social media Tuesday, Oct. 6 to encourage and push followers to vote on Election Day. We highlight several tweets below.
Esther Lee

, Philly.com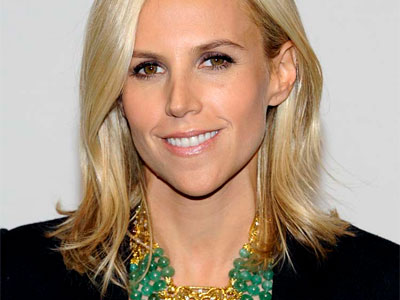 The battle between the Burches just got a bit nastier.
In an expected move, Tory Burch filed counterclaims Tuesday morning against her ex-husband and business partner Christopher Burch, reports WWD.
Tory and her attorneys from Wachtell, Lipton, Rosen & Katz claim the following against Chris: Breach of fiduciary duty, breach of contract, equitable relief, unfair competition, misappropriation of trade secrets, and deceptive trade practices.
Esther Lee

, Philly.com

Victoria's Secret comes to National Guard's rescue

They really are angels!

The armory of the New York Army National Guard was without hot water, power and other basic needs after Hurricane Sandy stormed its way through Manhattan and other regions leaving a path of destruction in its wake last week.