Archive: May, 2012
Esther Lee, Philly.com
Editor-in-chief of Vogue Anna Wintour appeared on The Colbert Report last night to promote the Met's Costume Institute exhibit "Schiaparelli and Prada: Impossible Conversations." Wintour held her own as she discussed a range of topics with Stephen Colbert, including President Obama's endorsement of gay marriage, her thoughts on Miuccia Prada and Elsa Schiaparelli, and potentially bobbing for french fries with the Comedy Central host. Highlights from her appearance:
Esther Lee, Philly.com
Household name and hairstylist Vidal Sassoon passed away in his Los Angeles home at the age of 84 on Wednesday, confirmed the Los Angeles Police Department. The cause of his death remains unknown.
After seven decades of styling celebrity manes and revolutionizing the haircare/cut process, Sassoon is arguably the most influential hairstylist of his time.
Born in London in 1928, Sassoon's early life was full of strife and poverty. His flair for hair began at age 14 after his mother told him he was to become a hairstylist. It was at that age he was first exposed to the beauty industry as a shampoo boy. He told AP, "I thought I'd be a soccer player but my mother said I should be a hairdresser, and, as often happens, the mother got her way."
Esther Lee, Philly.com
Nestled across the street from a children's playground stands a charming boutique located several blocks over from perpetually-bustling Rittenhouse Square. Unlike its Walnut and Chestnut Street neighbors, this newly-minted women's lifestyle shop has a calming effect with its brick facade, serene inner blue walls and eclectic, reasonably-priced offerings.
It's what Aoki's owner and curator of the space Alina Alter wanted shoppers to experience in the former bike repair shop-turned-boutique- "accessibility and comfort," she says. After all, the well-traveled, one-woman show at Aoki knows a thing or two about hospitality. The 24-year-old worked in the hotel industry upon graduating from Temple's School of Tourism and Hospitality. After several years of working for companies like W Hotels and Garces Restaurant Group, Alter realized that the corporate career path was not for her, and started to consider alternatative life routes.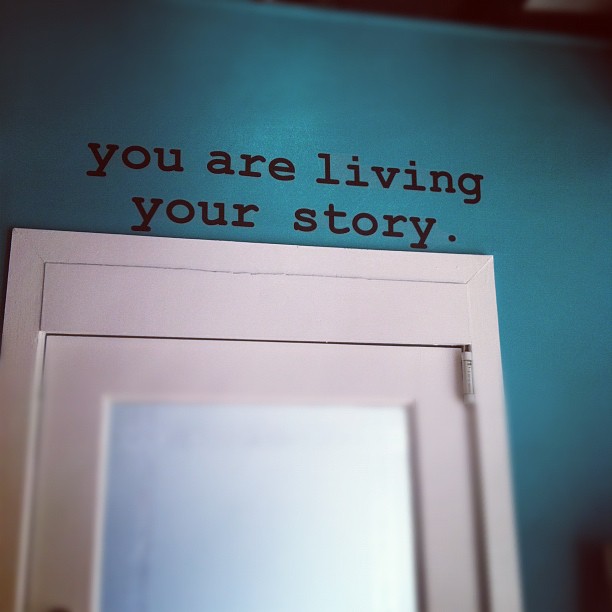 Philly.com / Instagram
Esther Lee, Philly.com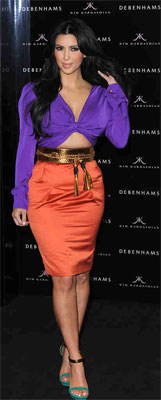 Philly.com readers are certainly enjoying our 2012 Met Gala slideshow, especially with controversial, beautiful couples like Tom Brady and Gisele, and Justin Timberlake and Jessica Biel included among the mix of stars at the event.
Noticeably missing from Monday night's affair was Kim Kardashian, whose current beau Kanye West attended the event, solo.
Esther Lee, Philly.com
48-year-old actor Brad Pitt has been tapped to star in the legendary scent's upcoming ad campaign.
This is the first time in the history of Chanel No. 5 that a man has been chosen to represent the scent.
Esther Lee, Philly.com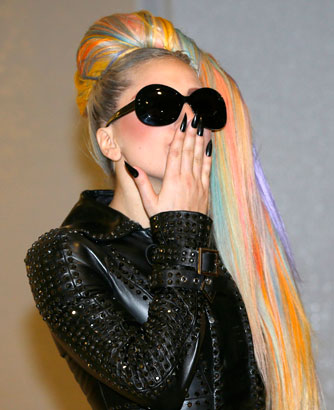 Lady Gaga made quite the splash as she walked through the Narita International Airport on Tuesday with multicolored strands of pastel blue, green, pink and purple hair.
The singer is currently touring in Asia and has three scheduled concerts around Tokyo this week. We wonder what crazy clothing concoctions she has planned for her performances?
Meanwhile, what are your thoughts on her hair? Vote in our poll!
Esther Lee, Philly.com
He was a man who accepted and embraced vulnerability. He understood the habitual human fear of the unknown and saw the complexities of mankind, both good and bad. And yet, "Where the Wild Things Are" author Maurice Sendak retained his childlike heart throughout his 83-year lifespan.
By penning one of the most influential children's books of the 20th Century, Sendak encouraged children and adults to use their imaginations. Sendak, who passed away early Tuesday morning, was not one to hestiate in sharing his thoughts, his truths and beliefs with friends, reporters, peers and most of all, with beloved children worldwide.
Esther Lee, Philly.com
It's a futile, arduous task to attempt to select the "best-dressed" among the glitzy, fashion-forward, star-studded crowd at the annual Met Gala held in New York City. Monday evening's affair proved why the event- which attracts the most-attractive, alluring faces in the fashion, music, sports and entertainment industries- is a breeding ground for all those who show a fond and genuine appreciation for freedom in self expression and creativity through fashion.
Esther Lee, Philly.com
The supermodel and the super mogul have settled their child support fight.
Esther Lee, Philly.com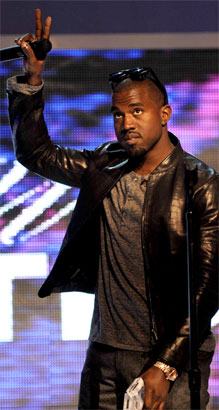 Watch out, urban dwellers across America! Kanye West is watching and critiquing your style.
After his January twitter tirade and the onset of a new relationship, West seemed to have put his days involving epic rants, both on-and-off-stage, behind him. However, who knew that all it took to unleash his inner fury was khakis, hoodies and sideburns?