Archive: October, 2011
Esther Lee, Philly.com
Some positive news involving Demi Moore for once.
Ann Taylor announced on Wednesday that the ageless actress is returning as the face of the brand's Holiday 2011 campaign. Despite the recent scandal surrounding her marriage, Demi looks flawless and ethereal- the antithesis of her possibly-wayward hubby Ashton Kutcher. Moore was also the face of Ann Taylor's Fall 2011 ad campaign.
Esther Lee, Philly.com
She may have been portrayed as a maniacal, heartless, stone-cold [insert expletive here] on The City, but let's be honest: The girl knows how to dress.
After her brief stint as Joe Zee's pet at ELLE where she faced off against PR cool girl Erin Kaplan, Palermo realized that her Rolodex and personal sense of style were enough to land her an alternative career option: Executive Editor of her very own domain.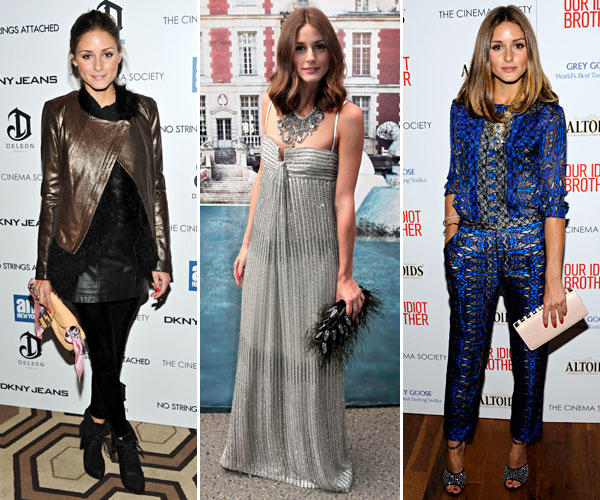 AP Photos
Esther Lee, Philly.com
Ye's had his fair share of fashion shows lately, so why not add another one to the list?
CBS Entertainment announced on Tuesday that Kanye West and Maroon 5 will perform at the annual Victoria's Secret Fashion Show, which will air on the network on Nov. 29, at 10 p.m. ET/PT.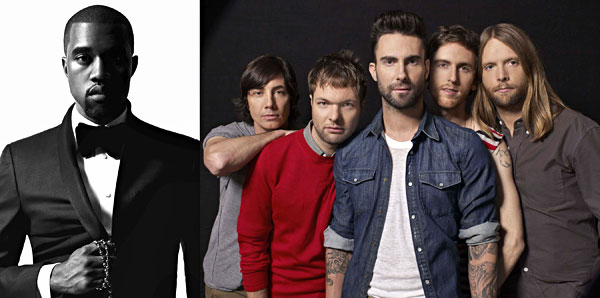 Photo / Victoria's Secret
Esther Lee, Philly.com
California girls better start looking for alternative methods to attain "sun-kissed skin." At least those under-18, reports the Associated Press.
On Sunday, California Governor Jerry Brown signed a law (effective Jan. 1) that prevents those under 18 years of age from using tanning beds. Texas also has a similar ban in effect for those under 16, but the latest law sets a higher limit for several reasons.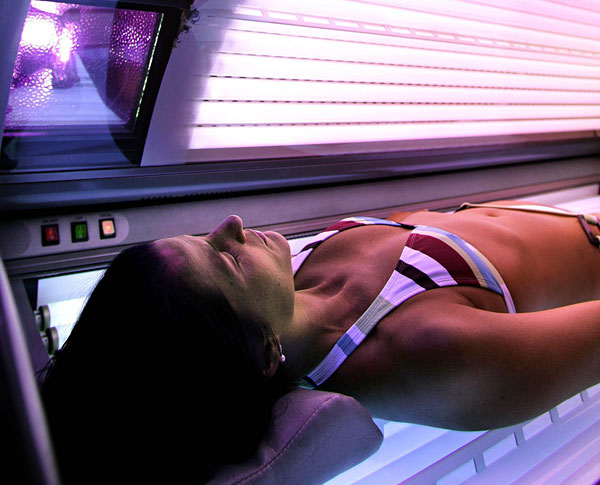 AP Images
Esther Lee, Philly.com
The big entertainment news of the day is that Sir Paul McCartney married American heiress Nancy Shevell on Sunday. The big fashion news of the day is that Shevell wore a design by her new step-daughter.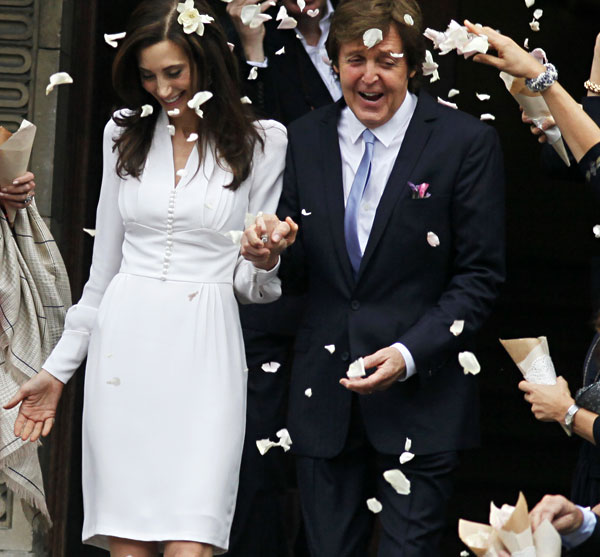 The bride looked stunning- and ageless- in a sleek, long-sleeved Stella McCartney number paired with vegan heels. Naturally, considering Stella's inherited love for animals. Sir Paul wore a navy suit which was also designed by his daughter.
Esther Lee, Philly.com
Preppy people of Philadelphia, pay attention: Tommy Hilfiger will be in town next Tuesday, Oct. 11.
The designer will pay a visit to Philadelphia University, and like any good mentor who has spent 25 years overseeing an iconic all-American brand, Hilfiger intends to meet with impressionable, young, fashion students.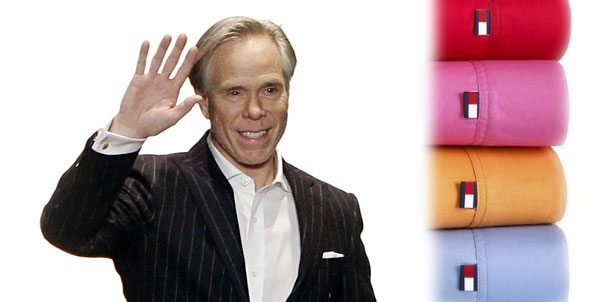 Tommy Hilfiger greets guests after his Fall 2011 show. (AP Photo)
Esther Lee, Philly.com
She has inspired multiple books and films, from the documentary, The September Issue, to the based on a true story NYT bestselling novel-turned-film, The Devil Wears Prada. Her Rolodex contains top photographers, editors, designers, politicians, you name it; After all, she is considered one of the most powerful women in the world. Now, US Vogue has been dubbed, the No. 1 Magazine of the Year by Ad Age.
And if this isn't indication that Anna Wintour and her team are making all the right moves, read the stats below.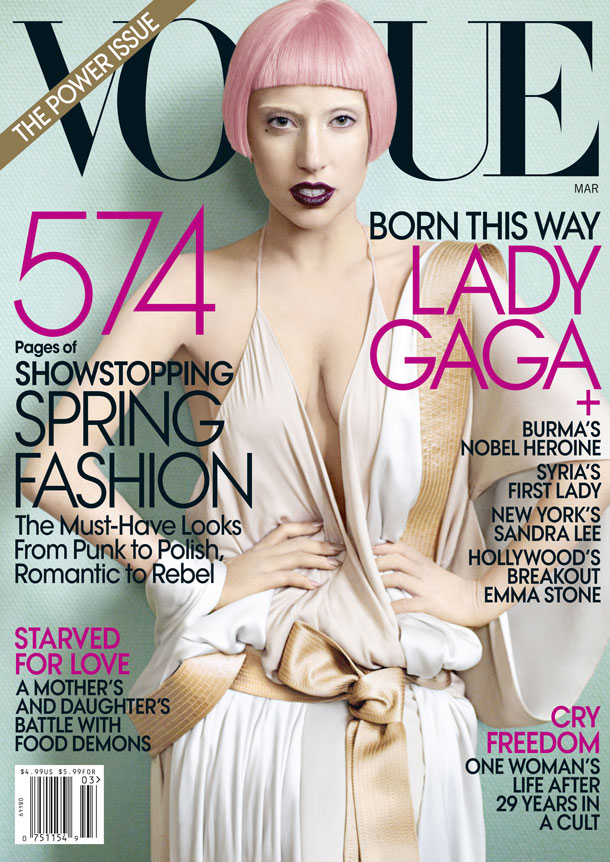 Lady Gaga on the cover of US Vogue's March 2011 issue. (AP Photo)
Esther Lee, Philly.com
"No heels, no shirt, no skirt. All I'm in is just skin. No jeans, take em off," croons Rihanna, and that's exactly what she does in this film.
Armani released its latest short film on Wednesday, and as expected, it's hot. The piece, which was shot by fashion photographer Steven Klein, features newly-inducted Armani spokewoman Rihanna acting out to her song, "Skin."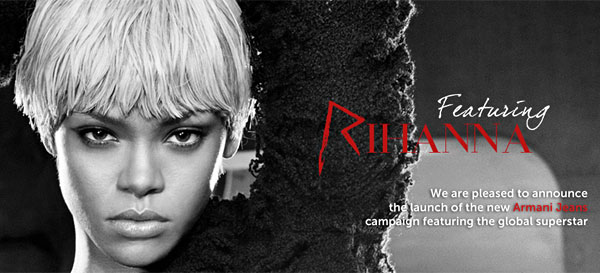 A screen shot of the Armani Jeans section of the site. (Photo courtesy of Armani.com)