Archive: February, 2012
Esther Lee, Philly.com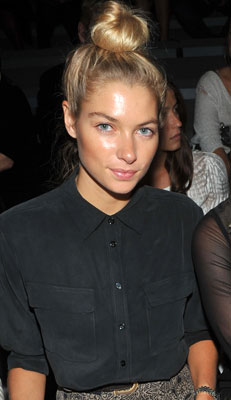 Models, brawls and broken jaws. Sounds like a formula for a nursery rhyme, no?
Top models Jessica Hart and Natasha Poly, their significant others, and accompanying friends were involved in a full-scale fashion feud that ended in ambulances, bruises and heightened emotions late Saturday evening at a nightclub in the Meatpacking District.
The account, first published by the New York Daily News and further investigated and published by the NY Post on Wednesday, is- unlike the parties involved- not very pretty.
Esther Lee, Philly.com
Between Smash, My Life With Marilyn, Oscar nominee Michelle Williams channeling Monroe on the cover of GQ, and this Big Ang photo, I am Marilyn'd-out. (Note: The latter was the final straw).
However, the Marilyn monopoly may serve its purpose with this announcement: MAC Cosmetics is paying tribute to the beauty icon by releasing a limited edition makeup collection in October.
The cosmetics collection- in partnership with Authentic Brands Group (which owns Marilyn Monroe LLC)- is specifically created for women who want to channel Marilyn Monroe's look, MAC Senior VP James Gager told The Hollywood Reporter. "Her look not only defined a generation but also is relevant today."
Esther Lee, Philly.com
It was pouring on the runway of Burberry Prorsum's Autumn/Winter 2012 show Monday in London.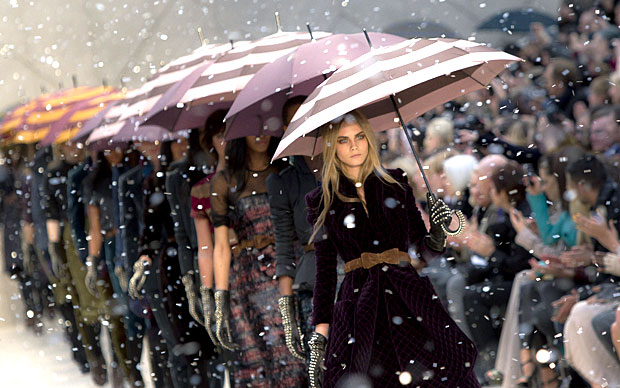 AP Photo / Joel Ryan
For a company that's built its reputation upon the classic trench coat, creative director Christopher Bailey monopolized upon this strength by sending his models down the runway with a weather-related BANG!
Esther Lee, Philly.com
Jason Wu for Target was the big designer collaboration line that launched in February.
Next up is Marni for H&M, and what better way to fete the eclectic label than to invite a diverse group of Hollywood A-listers to its launch party?
Freida Pinto, Drew Barrymore and Sofia Coppola were among the guests at the Marni for H&M event in Los Angeles on Sunday evening. Attendees were given the opportunity to view and feel the much-anticipated line- which was placed in a walk-in closet.
Esther Lee, Philly.com
Two weeks ago they were rubbing elbows at Super Bowl parties and events. Last week, stars migrated from Indianapolis to Manhattan for New York Fashion Week. Here's a rundown of who went where to view fall 2012 collections from top designers.
Michael Kors: "Smash" stars Debra Messing and Anjelica Huston; Pretty young things Paula Patton and Amber Heard; Jessica Alba and hubby Cash Warren; Brad Goreski, Stacey Kiebler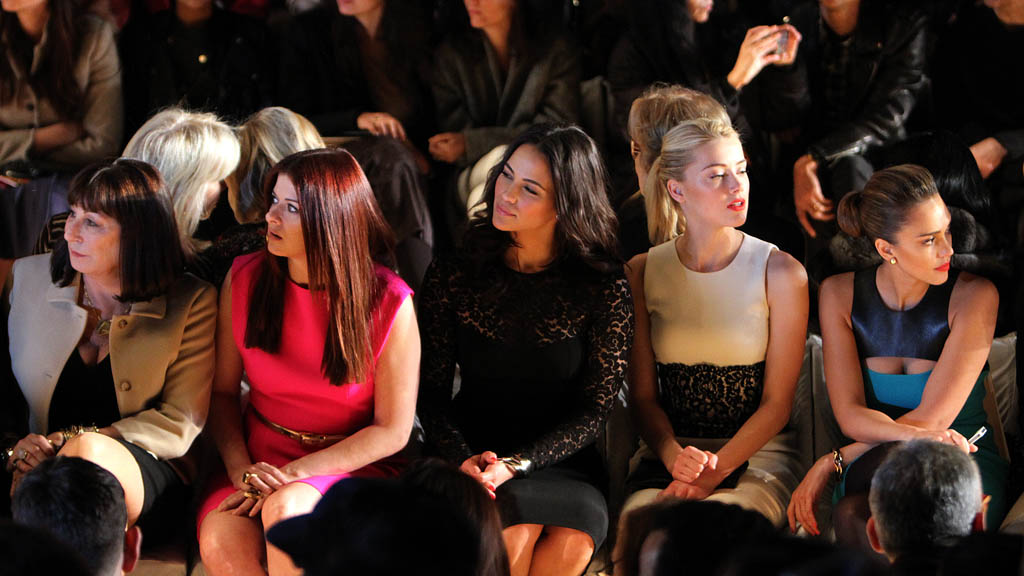 AP Photo

Esther Lee, Philly.com
The day before Whitney Houston passed away, E! aired an episode of Joan Rivers and her Fashion Police co-stars bashing the singer for her poor fashion choices.
The scheduled rebroadcast of the episode was subsequently- and abruptly- pulled by the network, only to be replaced by Khloe and Lamar.
Esther Lee, Philly.com
In typical Tory Burch fashion, there was plaid and pomp to complement her preppy pieces at her Fall 2012 runway show. However, the Valley Forge native made it clear that even after the chill of autumn settles in this September, the sparkle will still remain.
View photos from her show below.
Esther Lee, Philly.com
Once upon a time, in a magical land called New York City, there lived a man named Marc. His fashions were beloved. His creations, original and inventive. But there was one gift he promised his lovely followers, season-after-season.
Dramatic, whimsical fashions, showcased in a surprise, dynamic manner. On Monday, Marc Jacobs revealed his Fall 2012 collection, turning the Lexington Avenue Armory into a mysterious forest full of odd characters and fluffy creatures.

AP Photo