Esther Lee

, Philly.com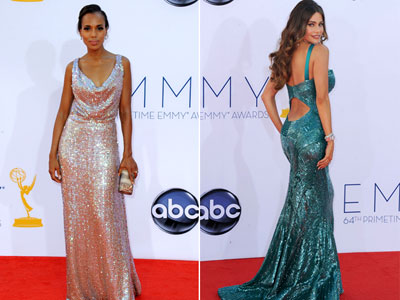 It was a red carpet full of skin-baring stars. Television's brightest talent filed into the Nokia Centre Sunday evening in a smattering array of designer dresses including a variety of silhouettes, textures and bright hues. View our favorite picks below and vote for the best-dressed star, here.
Sparkle and shine
Kerry Washington's glittery, sequin and jewel-encrusted Vivienne Westwood number sparkled in the Nokia Centre Sunday evening. The star of ABC's Scandal kept everything else simple: She decided to forego dripping jewels and ostentatious accessories in case they detracted from her dress.
Esther Lee

, Philly.com
Great news for local, designer-label devotees: Intermix has officially landed.
The hot, multi-brand retailer previously found in cities like New York and Los Angeles opens today at its first Philadelphia location along Walnut Street.
The Rittenhouse Square boutique (1718 Walnut St.) will focus heavily on brands and styles "reflective of the Philadelphia lifestyle." As we reported last month, the following designer labels are available among the 130 plus lines found in the store: Thakoon, rag & bone, McQ by Alexander McQueen, Neil Barrett, Yigal Azrouel Helmut Lang, A.L.C., Diane von Furstenberg, J Brand, Equipment, Herve Leger, Alexis Bittar, Jereme Russo, Ohne Titel, Sergio Rossi and Mulberry.
Esther Lee

, Philly.com
Forbes released its 400 Richest People in America list Wednesday morning, and it seems fashion, beauty and retail were big factors in the fortunes of some of the wealthiest Americans.
Ralph Lauren logged the No. 52 spot on the list with a net worth of $6.5 billion. The source of his wealth is based on his preppy clothing brand and the various subdivisions of his Ralph Lauren empire. However, not all publicity for the self-made King of American fashion has been good: This summer, Lauren received a tremendous amount of criticism from lawmakers and the fashion industry for outfitting U.S. athletes at the London Olympics in official uniforms that were "Made in China."
Jin Sook & Do Won Chang came in at No. 79 as the founders of fast fashion arbiter Forever 21 with a net worth of $4.5 billion. The couple's story is really quite inspiring: They immigrated from Korea in 1981, the husband worked three jobs at one point, and within three years, the two opened their first store. The lawsuits they've encountered for copyright infringement on the other hand? Not so much. Despite the backlash Forever 21 has received from designers and retailers for blatantly poaching designs, the company just opened its first store in France and makes close to $3 billion in revenue each year.
Esther Lee

, Philly.com

Nineteen locals were honored Monday evening at the annual XIX Most Fashionable Women in Philadelphia event as part of the ongoing Philadelphia Collection, which continues through Thursday.

The 2012 inductees, hand-selected by Nicole Miller Philadelphia owner Mary K. Dougherty who founded the event three years ago, include a range of accomplished, local women. The honorees were recognized for reasons beyond being fashionable: Although dressing well was one component, they were chosen largely for their involvement and commitment to community service.

Notable guests included former Gov. Ed Rendell, Flyers head coach Peter Laviolette (whose wife was a 2012 recipient), Joan Shepp whose eponymous boutique remains a Walnut Street staple, and Mayor Nutter, who presented Joan Spain and Joan Pileggi with Fashion Visionary Awards. The award recognizes those whose original ideas pave what the future of fashion in Philadelphia will or could be.
Esther Lee

, Philly.com

Looks like Gossip Girl missed out on this one.

Blond bombshell Blake Lively and Hollywood hunk Ryan Reynolds wed in a covert, private ceremony in a town just outside Charleston, S.C. Sunday evening. They exchanged their vows on the grounds of Boone Hall Plantation, a property where the 2004 film The Notebook was also filmed.

The wedding was first reported by local radio station 95.1 FM, after the source tweeted, "Hold up, there's another story that it's Ryan Reynolds and he married Blake Lively at the Cotton Docks today!" PEOPLE confirmed the reception took place under a white tent, and singer Florence Welch performed a set of three songs for 60-plus guests. In the July issue of Marie Claire, Lively cited Welch as her "style obsession" to Nina Garcia, calling the lead singer "pure magic."
Esther Lee

, Philly.com

Philadelphia participates in its first-ever Fashion's Night Out Thursday evening, and we plan on feting the global fashion initiative with loads of shopping bags and bubbly.

Although the mere idea of Fashion's Night Out (founded in 2009 by the CFDA and Vogue) may seem overwhelming and borderline-bougie to some, we assure you that it's fun and beneficial to local businesses and your wardrobes.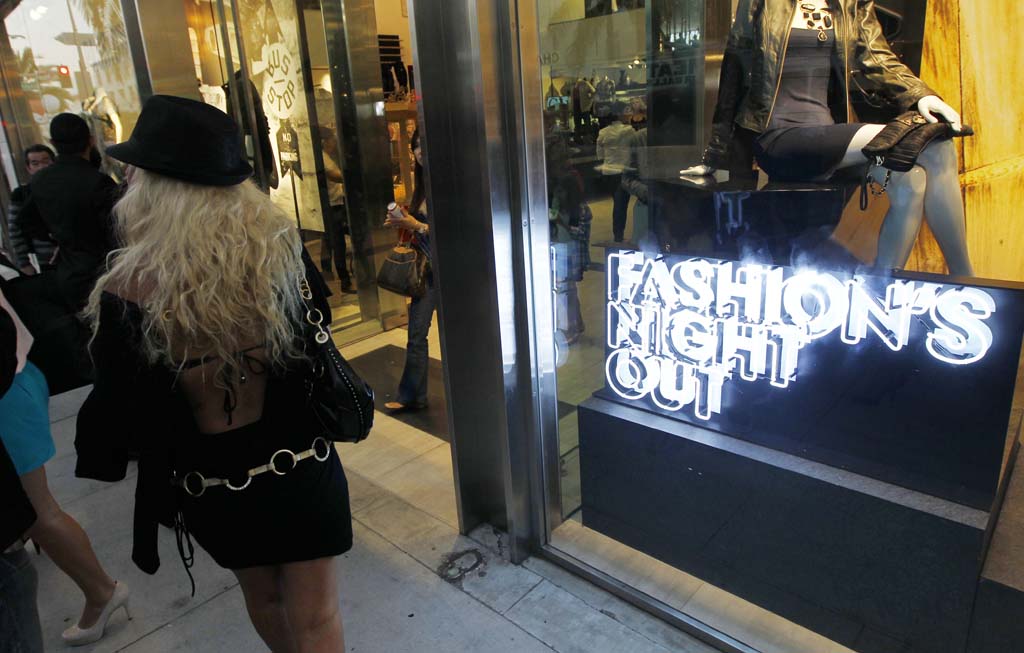 Esther Lee

, Philly.com
There's a 14th Century Masaccio painting that comes to mind when I think of John Galliano. It's a provocative work of art that depicts Adam and Eve, shamed and banned from the Garden of Eden, while an angel hovers above the two with a blazing sword. In essence, the painting evokes feelings of disgrace and depravity.
Two years ago, the name Galliano was associated with dreamy couture and flowy gowns comprised of chiffon and plumage. The talented, young designer held the torch for the future of haute couture and high-fashion, serving as an emblem of promise and hope in an industry hard-hit by financial and economic turbulence.
It was Galliano's services to French couture that led former President Nicolas Sarkozy to award the burgeoning young designer with France's highest honor- the Legion d'Honneur- in 2009.
Esther Lee

, Philly.com

We imagine Katie Holmes' checklist looks something like this:

x Announce that's she's splitting from her controlling, high-profile hubby Tom Cruise... while he's away filming? Check.
x Allow her PR and legal teams to monitor her appearances and post-split plans in well-timed blocks? Check.
x Finalize her divorce from Tom Cruise? Check that off the list.

___ Successfully move on to the next phase of her career as Katie Holmes: Actress, designer, mom, and no longer attached to the clearly-unwanted title of "Mrs. Tom Cruise."