It looks like Adidas may need to issue an apology to the world.
Most footwear companies release promotional images via social media to excite consumers, generate positive buzz and ramp up sales expectations for a pending product. This is probably what the German sports apparel and footwear company was attempting to do with its JS Roundhouse Mids (see below), only the entire plan backfired.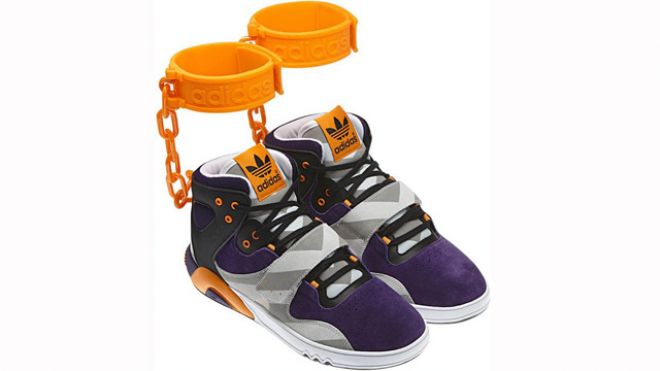 Photo / Adidas, Facebook
Last Thursday, the promotional team posted a photo of the kicks- which are expected to land in August- on its Facebook page. The problem that so many fans have taken up with the Jeremy Scott-designed shoe is not its basic functionality, but rather its design: The shoe features a bright orange, shackle-like element that many associate with slavery. Upon posting, Adidas received an influx of outraged responses from the Internet and fans everywhere. The number of comments and criticism got so bad that the brand removed its original offending post from its Facebook page. However, that doesn't eradicate the issue that the shoe still exists.