Passengers aboard Flight 407 from New York to Los Angeles received a mad surprise 35,000 feet up in the air, en route to LAX Wednesday morning.
A collaborative effort between Banana Republic and Virgin America resulted in the successful landing of the second Mad Men collection, complete with the following: Runway models strutting their way down the aisles in four distinct looks, sweet gift bags awaiting each passenger, a Mad Men-inspired in-flight menu curated by Gilt Taste and Bloody Marys for all.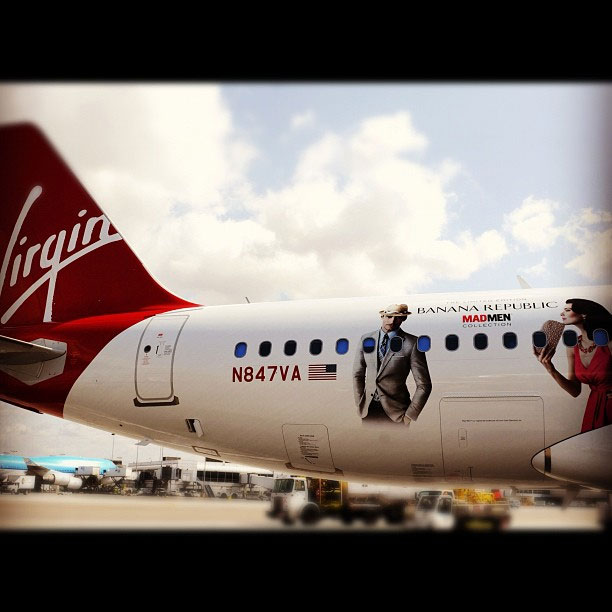 Photo courtesy of Banana Republic, Twitter
The publicity stunt was potentially inspired by Chanel's recent spring 2012 haute couture show in Paris, where Karl Lagerfeld fashioned the Grand Palais into a jumbo jet setting. However, the intriguing aspect of it was the companies' use of social media.
With wifi-enabled planes provided by Virgin, guests and a handful of select bloggers were able to live-tweet the show and share it with grounded followers who were equally impressed by the experience. The effort was one that even Don Draper himself would have appreciated.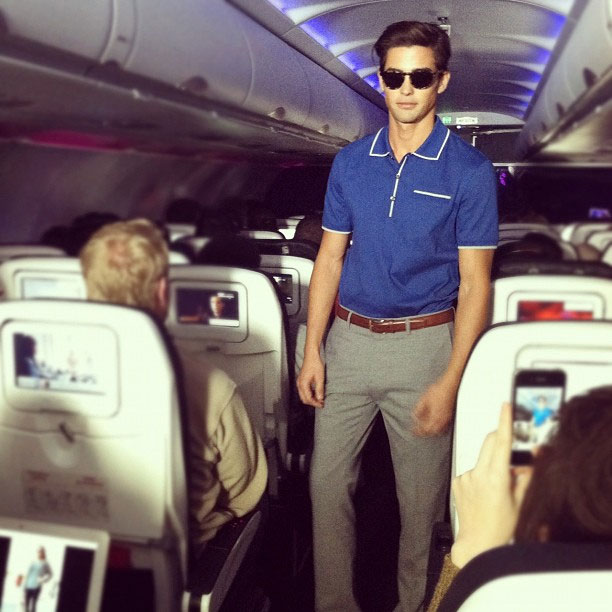 Photo courtesy of Banana Republic, Twitter
Meanwhile, the second collection arrives in stores tomorrow. We'll have more details (with photos and pricing) on that shortly.