Archive: December, 2012
Gov. Corbett today defended a donor-paid vacation to Newport and other trips worth more than $2,300.
"I did not violate policy," said Corbett at a heated news conference in the Capitol. "We followed the law."
In a late ethics filing Corbett disclosed that he had taken trips paid for by John D. Moran Jr., president of Moran Industries, a warehouse and trucking company in central Pennsylvania that provides services to the natural gas drilling industry.
In the words of one popular modern-day songstress:
"Oops. I did it again."
Gov. Corbett on Friday scooped Senate President Pro Tempore Joe Scarnati (R., Jefferson) on a key committee chairman announcement.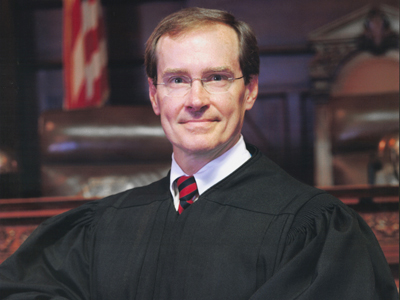 A Commonwealth Court judge today said a trial on the constitutionality of the state's new voter ID law will likely be held in this coming summer.
Judge Robert E. Simpson Jr. said he wanted to give the two sides enough time to prepare for the trial, while also anticipating that whatever he decides, the case will once again get kicked to the state Supreme Court.
The summer of 2013 fits that timetable, Simpson said, although he noted that he will have to likely hold a hearing before then to decide how to handle the May 2013 primary - and whether he should extend his partial injunction on the voter ID law to cover that election.
It pays to be a retiring lawmaker.
Several former legislators who either decided to not run for reelection or were defeated in elections are starting to put in for their pensions. Among them is former Rep. Babette Josephs, a Democrat from Philadelphia, who will receive an annual pension of $63,260 for her 28 years of House service.
Also cashing in: former state Sen. Jeff Piccola, of Dauphin County, who in addition to his yearly pension of $83,845, has taken a $211,855 lump sum payout for his 36 years of service in both the Senate and the House.
Pennsylvania today joined 19 other Republican-run states that decided not to create state-based health exchanges under the federal Affordable Health Care Act.
Gov. Corbett said the Obama administration did not until this week provide answers to questions about the "costs, impacts and flexibility" that he needed in order to inform his decision.
"Healthcare reform is too important to be achieved through haphazard planning. Pennsylvania taxpayers and businesses deserve more," Corbett said in a statement. "They deserve informed decision making and a strong plan that responsibly uses taxpayer dollars."
For those who may have thought the fight over Pennsylvania's voter ID law was over, think again.
Tomorrow morning in Commonwealth Court, the next steps could be decided in the legal battle over Pennsylvania's new law requiring voters to show photo identification at the polls.
Do Pennsylvania's leading business groups know something the rest of us don't?
Gov. Corbett had barely wrapped up his speech to the 500 or so "titans of industry" assembled at the Pennsylvania Manufacturers Association gathering during the annual Pennsylvania Society event in New York, when the press releases started hitting our email box.
In short order we heard similarly-worded statements from the Allegheny Conference on Community Development and the Greater Pittsburgh Chamber of Commerce, praising the governor for his "commitment to comprehensive transportation and transit funding.
So much for high society at The Pennsylvania Society.
 
As the annual swanky soirée of Pennsylvania politicians 
and lobbyists kicked off at the Waldorf-Astoria this past
weekend, a bar brawl broke out acrossthe street from 
the famed hotel between a group of Republicans and 
a group of folks from Philly.
 
We're talking ripped shirts, overturned tables 
and flying glass.
 
Here's what happened, according to one bystander who asked not to be identified.
 
It was the wee hours of Saturday morning, and the scene was the upscale bar in the hotel lobby
of the W Hotel across from the Waldorf.
 
The bar was crowded, and most in there had already had
more than a few drinks. A man, identified by the bystander
as a member of the Local 98 electricians union, allegedly 
began pushing people aside as he tried to make his way 
through the bar.

It should be noted right here that Local 98 spokesman 
Frank Keel said the man is NOT an actual union member or
consultant. Rather, said Keel, the person - who he would not 
name -- was just out with Local 98 members, who were also 
at the W bar at the time the fight broke out.
 
At one point, the man came upon a small group of Republicans associated with the state GOP, and (rather
impolitely, we're told) ordered them to get out of the way. When they didn't, heated words were 
exchanged, and the local 98 member was asked to leave.
 
But he returned soon after, this time with a friend. He made a beeline to the Republicans - and 
lunged.
 
That's when the place, filled with the well-dressed and well-heeled, went nuts.
 
For about 45 seconds, the bar resembled a scene from a bad frat movie, with others at the bar joining
in the fight, swinging fists, bumping into tables and knocking over glasses.
 
Predictably, the hotel's bouncers broke up the fight and summarily bounced those involved. Nobody
got hurt - or arrested. 
 
"It was stupid," the bystander said. "It never should have happened."