Archive: January, 2012
A Corbett endorsement has felled another Republican primary candidate, this time in the auditor general's race.
Chester County Treasurer Ann Duke said today she is ending her campaign for the Republican nomination for auditor general "in light of the support Representative John Maher has received from Governor Corbett."
"As I have traveled the state for the past eight months, it has been wonderful to meet dedicated Republican supporters who are committed to winning this office in November," she said in a statement. "I want to first thank all of the volunteers, Republican state committee members, and donors that have supported my campaign. I also want to offer my support to Rep. John Maher. I am confident his experience and strong financial background will make him a great Auditor General."
Democrat Kathryn Boockvar lost the November race for Commonwealth Court judge to fellow Bucks County resident Ann Covey.
Now she's back on the campaign trail again.
Boockvar, a Doylestown attorney, said today she is running for the 8th District U.S. House seat held by Republican Mike Fitzpatrick in what is likely to be one of the few competitive congressional races in Pennsylvania.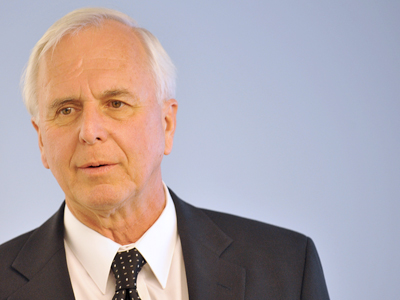 PA state Sen. Stewart Greenleaf travelled to New Hampshire as a presidential candidate to tell voters he didn't want their vote.
Yet still he netted 22 votes...only 95,646 votes behind winner Mitt Romney.
Hey, he beat out radical anti-abortion leader Randall Terry and the candidate named Vermin Supreme, who were among the record 30 GOP candidates who filed in the 2012 primary.
Arlen Specter's got a brand new gig.
The former U.S. Senator, author and comedian, is hosting a new talk show on public television.
"The Whole Truth with Arlen Specter" debuts Jan. 13 at 8 p.m. on Maryland Public Television.
He's probably the only Republican presidential candidate who won't be asking New Hampshire residents for their vote on Tuesday.
In fact, Sen. Stewart Greenleaf (R.,Bucks) - who ponied up $1,000 to enter the race two months ago - just wants them to support his ideas to revive the nation's economy.
At least two groups are gearing up to challege the newly-drawn state legislative maps.
Surprise?
Not.
Did Gov. Corbett have "one of the most productive" first years in office in the country?
Yes he did, according to an 11-page internal memo, leaked to the Patriot-News that touted the many accomplishments of the Corbett administration in 2011.
The memo was written by Corbett's deputy chief of staff Luke Bernstein in the form of "talking points" for administration officials heading to the posh Pennsylvania Society gala in New York last month.