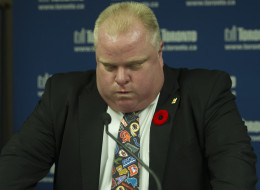 We interrupt your regularly scheduled flow of Pennsylvania news on this blog to turn to political news from another Commonwealth - the one up north.
The URL is the same, but the Pennsylvania General Assembly website is packing a powerful new data punch.

The revamped website, which gives users a wide array of legislative information, including bill texts and history, committee and floor votes, went live this morning.
UPDATE: Stabile stands by his controversial ad.
In a statement just received by Commonwealth Confidential, Superior Court candidate Vic Stabile said:
"I stand by my ad. Judges should not be hiring their family members or asking others to do that for them. This issue of judicial nepotism is if great public concern and already has had a very damaging effect on our judicial system. The bottom line is that I am committed to ensuring equal justice under law, and will be a fair and honest judge for all Pennsylvanians. Political speech is one of the highest forms of free speech protected by the First Amendment."
HARRISBURG - Witnesses to future executions in Pennsylvania will for the first time in recent memory be able to view the entire procedure.
Under an agreement settling a federal lawsuit filed by the Inquirer and the Harrisburg Patriot-News last year, witnesses will be able to see the process from the moment the condemned enters the death chamber to the time they are pronounced dead.
There's double trouble for Gov. Corbett in the polling department: Republican voters are evenly divided over whether Corbett should stay or go.
In a poll released today by Franklin & Marshall College, 44 percent of Republicans queried want Corbett to step aside, while 42 percent say they would support Corbett. Another 14 percent did not know if Corbett should run.
At the same time Corbett's approval ratings - which hit record lows in separate polls in the past six weeks - have dipped again.
A former gas drilling company executive has been named to a top post in the Department of Conservation and Natural Resources.
Brian Grove, who until recently worked for Chesapeake Energy, has been named deputy secretary of administration for DCNR - the agency charged with protecting natural resources on 2.5 milllion acres of forest and park land statewide.
DCNR spokeswoman Christine Novak said the agency sees no conflict with the hiring because Grove had worked in government prior to going to Chesapeake - one of the most active Marcellus Shale drilling companies - as its senior director of corporate development.
Pennsylvania State Treasurer Rob McCord is criticizing Gov. Corbett for spending $3.4 million on legal fees and consultants as part of his (so far unsuccessful) quest to privatize the management of the state lottery.
And that number is bound to rise, as Corbett is showing no signs that he's planning on backing off the move to bring in British firm Camelot Global Services to run the lottery, which helps fund programs for senior citizens.
Is former Gov. Tom Ridge's newfound support of gay marriage going to be a bit of a sticky wicket for Gov. Corbett's campaign?
Ridge this week headlined the Log Cabin Republicans' "Spirit of Lincoln" dinner in Washington D.C. This is the LGBT wing of the GOP, the one that is usually camped out outside the party tent.