An audit has found that the Department of Public Welfare's decision to consolidate payroll services for home health care workers led to hardship for unpaid workers and cost taxpayers millions in extra care and disabled and their families sought new, more expensive providers.
The audit, released Thursday, showed that a decision by then-DPW Secretary Gary Alexander to cancel 36 state-based contracts for payroll services to those who provide care for the disabled and award a single contract to Boston based Public Partnerships Ltd.,left thousands of health care workers unpaid for as long as four months and compromised care for vulnerable people.
Auditor General Eugene DePasquale said thousands of disabled Pennsylvanians and the low-wage workers who care for them suffered "because DPW failed to provide adequate oversight and demand accountability of contracted payroll providers."
Tuesday was a good day for Gov. Corbett, as some of the biggest names in Pennsylvania's Republican circles came out to endorse him for a second term, including former (and popular) Pennsylvania Gov. Tom Ridge. It was a big, politically star-studded to-do that made for both positive headlines and great photo-ops for Corbett, who continues to be dogged by lackluster public support.

Which is why the timing couldn't have been more perfect for The Morning Call of Allentown's story (in case you missed it) about how the Corbett administration recently hired The Ridge Policy Group, run by two of Ridge's close associates, to lobby for the state in Washington D.C.
The firm is taking over the contract once held by Leslie Gromis-Baker, a Corbett political confidante who recently became his chief of staff. Gromis-Baker gave up the lucrative work when she took the $154,000-a-year top government job in August. According to state records, her firm had been paid $480,000 to represent the state since Corbett took office in 2011.
State Sen. LeAnna Washington (D., Philadelphia) posted this eyebrow-raising tweet earlier today about a shredding event she's sponsoring this weekend:
@Sen_Washington 5h Have sensitive documents that you want to destroy safely? Come out to Crestmont Park from 9 a.m. - Noon on 11/16! FREE!
Delaware County Rep. Margo Davidson's sometimes controversial voting record has led to a challenger in the 2014 primary.
Billy J. Smith, a Philadelphia criminal defense attorney, has started raising money to take on the two-term lawmaker from Upper Darby.
U.S. Rep. Allyson Schwartz is in the state Capitol today, meeting with House Democrats to urge them to do what they can to finally get a major transportation funding bill passed in the House.
But lost on absolutely no one is that Schwartz is also among eight Democrats jockeying for her party's nomination to take on Gov. Corbett in next year's gubernatorial election -- and whether or not a transportation funding bill actually passes this year could be important to Corbett's reelection campaign.
Sounding like a candidate but remaining mum on his plans, ex-Auditor General Jack Wagner said Monday he'll announce by year's end his decision regarding the 2014 governor's race.
Wagner, the two-term auditor general and former state Senator from Allegheny County gave an impromptu news conference in the Capitol Monday to sound the alarm on the state's crumbling infrastructure.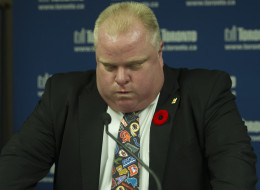 We interrupt your regularly scheduled flow of Pennsylvania news on this blog to turn to political news from another Commonwealth - the one up north.
The URL is the same, but the Pennsylvania General Assembly website is packing a powerful new data punch.

The revamped website, which gives users a wide array of legislative information, including bill texts and history, committee and floor votes, went live this morning.