Zero to three in eight months?
Could the Pennsylvania General Assembly soon get its third openly gay lawmaker?
Democratic lawmakers are ratcheting up the pressure on the Corbett administration and Republican leadership in the General Assembly to move forward with the expansion of Medicaid under the Affordable Care Act.
Sen. Vincent Hughes (D., Phila.) announced he has filed discharge resolution - a rarely-used parliamentary tactic - to force a vote on his bill to accept federal funds to expand Medicaid under the Affordable Care Act.
It might be a bit of a legislative "Hail Mary," given that no discharge resolution has been successful in at least the last 16 years, according to Senate GOP spokesman, Erik Arneson.

Gov. Corbett has made it official: Pennsylvania Education Secretary Ron Tomalis is leaving his post, to be replaced by a suburban Harrisburg school superintendent.
The new twist: Tomalis will be staying on as a "special adviser" to Corbett on higher education issues.
Another day, another hearing on liquor privatization.
Starting at 1 p.m. Tuesday, the Senate Law and Justice Committee will hold the second of three hearings on a hotly-contested bill to privatize the sale of wine and hard liquor in Pennsylvania.
A memorial service is scheduled on May 16 for Pennsylvania Gov. George M. Leader, who died Thursday at his home in Hershey.
The service at Derry Presbyterian Church will begin at 10:30 a.m.
The viewing will take place between 4 p.m. and 8 p.m. on May 15 at the Hoover Funeral Home in Hershey.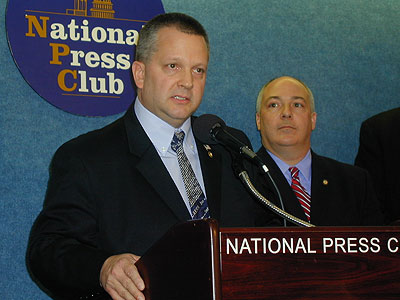 State Rep. Daryl Metcalfe (R., Butler) relishes his role as a bomb-thrower. He has called undocumented residents "alien invaders," and this week said if gay people didn't "wear their sexual desires on their sleeves" there would be no need for a non-discrimination bill.
In an eye-opening email exchange obtained by Capitolwire, an online news service, Metcalfe said mass transit subsidies were "just more welfare."
He went on to rip transit in the southeast to Rep. Tom Killion (R., Delaware) writing that "Your buses don't do a thing for my constituents. How about we pay for your state roads and bridges, and you pay for your own buses? It is only fair since we only receive funding for our roads and bridges too"
Acting Health Secretary Michael Wolf survived a battery of pointed questions from members of a Senate committee on his agency's decision to close one third of the state's health centers, before winning their confirmation support.
At a hearing Wednesday before the Senate Public Health and Welfare Committee, Wolf defended a decision by the Corbett administration to close 26 of the 60 state health centers, saying he believes a new approach of holding more clinics and getting nurses out into communities would help more people.
"We want to go to locations where there are people," Wolf told the committee, citing the department's efforts to hold clinics in firehalls, senior centers and other community settings.
UPDATE: Includes response from Philadelphia District attorney Seth Williams.
A legislative aide to freshman state Rep.J.P. Miranda of Philadelphia was fixing cars when he should have been helping constituents in Miranda's district office.
That's what Fox 29 found when it tailed Timothy Duckett for a week.
Philadelphia News, Weather and Sports from WTXF FOX 29
The Pennsylvania House approved a bill to cut business taxes, while increasing revenues by closing the so-called Delaware loophole.
The bill, which passed 129-65, sparked heated floor debate over Gov. Corbett's record on jobs creation with Democrats pointing to an Arizona State University study that ranked the Pennsylvania 49th in job growth and Republicans pointing to the declining unemployment rate.

Republican Senate President Joe Scarnati got his wish: he and other legislative leaders finally met with Gov. Corbett Monday to talk budget.
Last week, the top Senate Republican complained that there were only nine weeks left to hammer out an agreement on Corbett's proposed $28.4 billion budget, yet there still hadn't been a meeting between the governor and legislative leaders.