Archive: December, 2010
Dafney Tales
The year's first and last major snowstorm shut down schools today, but staff are expected to report to school bright and early tomorrow morning. Students, who are on winter recess until after the New Year, are not required to show up.
District administrative offices - which opened two hours late today and closed early due to inclement weather - will also open during its regular schedule on Tuesday, according to the School District of Philadelphia's Web site.
Dafney Tales

Due to the snowstorm, all district Early Learning Centers will be closed on Monday. So will schools with 12-month principals and assistant principals.
For now, administrative offices are scheduled to be open.
District officials are urging the public to monitor the district's Web site at www.philasd.org for any updates. Updated information will also be posted on the district's Information Hotline at 215-400-INFO (4636).
Dafney Tales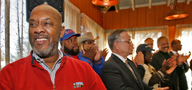 Voicing his own concern over the school district's pending budget crisis, State Rep. Dwight Evans today said that governor-elect Tom Corbett, and state lawmakers, despite a bleak financial forecast on both the state and federal levels, must do everything in their power to ensure that funding for education remains a priority.
In its next fiscal year, the Philadelphia School District, the state's largest school district, which receives 57 percent of its funding from Harrisburg, will face a shortage of more than $400 million. Yesterday, Superintendent Arlene Ackerman and Mayor Nutter said they couldn't speculate beyond a $234 million funding gap, made so by federal stimulus grant money that is soon to end.
"I think [the district] is facing the same thing the state is facing," Evans said. "Depending upon how the state treats education spending, Philadelphia could face a huge challenge. If you go by what the governor-elect is saying, there will be some challenge."
Dafney Tales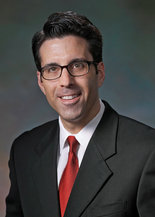 Republican Gov-elect Tom Corbett has named Charles Zogby, a former state Education Secretary, as his Budget Secretary.
Zogby, 48, of Mechanicsburg, York County, is no stranger to Harriburg. From 1995 to 2001, he was the policy director under Gov. Tom Ridge, before becoming his, and Mark Schweiker's, Education Secretary in 2001.
Since 2003, he has been the Senior Vice President of Education and Policy for K-12 Inc., an online school curriculum developer and provider.
Dafney Tales
The Attorney General's Office will not be investigating the decision of Superintendent Arlene Ackerman to award a $7.5 million contract to a minority-owned firm despite the call to action by state Rep. Michael McGeehan. In a letter responding to McGeehan, dated Tuesday, the AG said they don't have the authority to pursue the matter.
Because the conduct involves the school district, any critical matters would fall within the jurisdiction of the Philadelphia District Attorney's Office, the letter read.
"This office has no jurisdiction over the procurement or Whistleblower Law issues detailed in the materials you provided," read the letter, signed by Deputy Attorney General David Sumner.
Dafney Tales
Acting Education Secretary Thomas Gluck has asked the Auditor General to help investigate Superintendent Arlene Ackerman's decision to award a minority-owned firm a $7.5 million emergency contract to install security cameras in 19 unsafe schools after he said district officials failed to provide him with information he requested.
The district was given nearly two weeks to explain, among many things, how and why IBS Communication, based in Mt. Airy, got the job, how the district goes about cancelling a contract and how the project was funded.
Meanwhile, state Rep. Michael McGeehan, a vocal critic of Ackerman's contract dealings, added his own clarion call, saying an audit of the school district is "long overdue."
Dafney Tales
The Lenfest Foundation has donated a $750,000 to fund city efforts to increase the number of residents who complete college. The grant will fund the work of the PhillyGoes2College Office overseen by the Mayor's Office of Education.
"In Philadelphia, college graduates earn more than twice as much as high school graduates and ultimately strengthen our workforce," Nutter said.
When he came into office in 2008, only 18 percent of city adults had a college degree, Nutter said.
Dafney Tales
An exorbitant number of speakers have registered to speak at the School Reform Commission's 2p.m. meeting today to rally behind Superintendent Arlene Ackerman who came under fire after she abruptly switched vendors without following proper procedure.
Thirty people — including City Councilwoman Blondell Reynolds-Brown and local NAACP president Jerry Mondesire will be on hand to defend Ackerman's handling of the situation in which she gave a $7.5 million no-bid contract with Security & Data Technologies Inc. (SDT) of Newtown Township to local, minority-owned firm, IBS Communications Inc., as the Inqy reported last week. A state lawmaker has asked for a probe into the matter which the state Department of Education has done.
In a statement earlier this week, the Pennsylvania Legislative Black Caucus also endorsed the schools chief.