Archive: December, 2010
Dafney Tales
A community meeting to be held tonight addressing the issue of disparities in city schools will attract parents, school supporters and community activists, but no representation from the school district, much to the dismay of organizers with education group Action United.
At the event, participants will discuss ways to address the problem, but William Browning, the group's eductional director, it's an opportunity missed for district officials to gauge the community.
"We're extremely disappointed," he said yesterday. "We don't understand how an administration as large as this one can't have one person who thinks this is important enough to come meet with our parents to discuss this."
Dafney Tales
Two education nonprofits, effective in their own rights, will join forces next year.
Philadelphia Futures and White-Williams Scholars, local college prep organizations, will become one organization in March.
"The unified organization will stand out among the landscape of other education-related organizations because of its
unique model of working intensely with students over several years, through high school and college," said Philadelphia Futures' president Madeline Sherry in a statement.
Dafney Tales
Drastic changes seem to be yet again underway within the school district's lowest-performing schools.
The principals at all Empowerment Schools are expected to attend a meeting on Friday to be briefed on what are being called "mid-course corrections" - modifications to the literacy and math schedules of students, reports Frank Murphy on the education blog City School Stories. The corrections in these schools will also affect instructional times and teacher assignments, he said.
The newest changes to Empowerment schools' appear to be a point of contention with some school-based employees.
Dafney Tales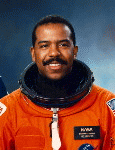 Bernard Harris, one of the first black astronauts to walk in space, will visit a Philly public school next week to encourage students to take an interest in science.
Harris, a retired NASA astronaut, will visit Wagner Middle School, in Germantown, as part of his national "Dream Tour," aimed at bringing information to parents and students about careers in science, technology, engineering and math.
With children in this country (including Philadelphia) trailing behind pupils in other countries in such content areas, school officials say that Harris' visit can have a significant impact.