Pennsylvania Secretary of Education Ronald Tomalis will testify before the State Senate and House Appropriations Committees about Governor Corbett's proposed 2011-12 education budget.
I have a feeling that Ron probably will have a lot of explaining to do.
The Senate hearing is scheduled to begin at 9:30 a.m., and the House hearing at 1:00 p.m.
From Teacher Action Group's Joseph Ciesielski:
Teacher Action Group (TAG) will host a Community Budget Forum on Wednesday, March 23 at 6p.m., at Calvary United Methodist Church (48th Street and Baltimore Avenue) to address the budget crisis in the School District of Philadelphia.
The Philadelphia School District is anticipating a deficit of $456 million next year.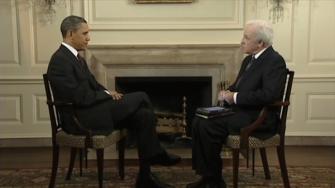 It seems even the President of the United States thinks Gov. Corbett's proposed budget - which proposes slashing $1 billion in education funding - counters his own mission and call for greater investment in education.
President Obama touched on this topic and more during an interview with local newsman 6abc anchor Jim Gardner who also asked the president what he thought about Corbett calling on teachers to take a one-year pay freeze.
In the President's words:

Daily News reporter and Hall Monitor blogger Dafney Tales chats about the Philadelphia School District, starting at noon, Monday, March 21, 2011.
Here is another unconfirmed rumor from inside 440:

March 31 is the day the axe will come down on a load of non-union employees in the district, according to an anonymous district source.
Termination letters have already been drafted and printed and are waiting to be distributed by personnel chief Estelle Matthews, the source said.

At the School Reform Commission meeting today, members of the Olney West school advisory council will present the board their recommendations on what model they'd like their school to become under the district's Renaissance Schools plan.

The schools is slated to be converted into a charter.
As a Renaissance Match Charter, the school's council went through an intensive provider research process to identify the best charter provider for their school, according to council members.
Here's Daily News video from Wednesday's School Reform Commission meeting of both an Audenried High School student and banished teacher Hope Moffett taking on the controversial data that the district is using as its reason to turn the school into a charter school next year.
Students and staff will have to remain in school a little longer than originally planned this year, district officials announced today. To make up for snow days, the district extended the end of the year for students to June 20 and June 21.
The last day for faculty will be June 22.
By law, students must receive 180 days of instruction otherwise districts could lose state funding. Last July, the School Reform Commission adopted a provision that would allow additional days, due to inclement weather, to be added to the end of the school year.