Dafney Tales
The U.S. Department of Education has granted a Kansas school district the first broad-based waiver from the No Child Left Behind Act, according to a statement released today.
No Child Left Behind, signed into law almost a decade ago by President George W. Bush, requires all government-run schools that receive federal funding to administer statewide standardized tests.
The McPherson Unified School District in Central Kansas was informed last week that Secretary of Education Arne Duncan has approved its request for a waiver from NCLB, Superintendent Randy Watson said. In partnership with Quantum Learning and ACT, Inc., the school district developed the C³ — Citizenship, College and Career Readiness plan, including benchmarks to measure student progress in the three areas of emphasis.
Dafney Tales
About 50 students from Military Academy at Elverson gathered near district headquarters yesterday to express their frustration with the district's looming budget deficit and potential cuts.

The students, dressed in JROTC uniforms, walked out of their school, at 13th Street near Susquehanna Avenue, and walked to 440 North Broad around 1p.m.
But moments into their demonstration, students say district officials and school police escorted them off and away the building, threatening them with truancy.

Dafney Tales
After tomorrow, we'll find out whether or not parents whose kids attend public school will be one step closer to using taxpayer dollars to send their pupils to any school of their choice.

The Senate Education Committee will vote tomorrow on Senate Bill 1, a measure to provide state-funded private and religious school tuition vouchers to low-income families.

The legislation has sparked an oft-repeated debate. In Philadelphia, 144 schools would be eligible to participate under the terms of the bill. If adopted, it could end up costing the city's public schools $40 million in state funding next year, assuming 10 percent of eligible students use them.
Dafney Tales
After a yearlong, citywide series of public hearings on intergroup conflict in Philadelphia public schools, The Philadelphia Commission on Human Relations will release its findings and recommendations tomorrow.
The hearings, spurred by the anti-immigrant violence against Asian students at South Philadelphia in December 2009, provided opportunity for dozens of parents, educators, students, principals and other community members to share their experiences with said problem.
The report, entitled: Widening The Circle Of Our Concern – Public Perceptions Of The School District Of Philadelphia's Response To Intergroup Conflict, is a compilation of hundreds of these testimonies and is focused mainly on preventing and addressing intergroup conflict and increasing language access for students and their guardians.

Dafney Tales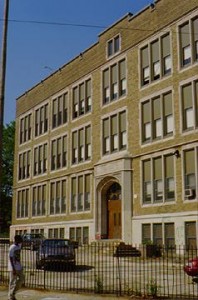 The West Philly Local has published a list of Kindergarten open houses provided to them by the West Philly Coalition for Neighborhood Schools. The open houses are scheduled for the district-wide open house day next week and beyond. Here's the list. If you plan to attend, please confirm the schedule with the appropriate school.
Schools, include:

A. D. Harrington School, 5300-34 Baltimore Ave 19143
Dafney Tales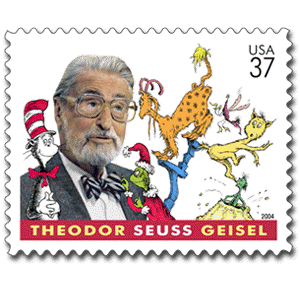 If he were alive, Dr. Seuss would be so proud.
With special guests including Mayor Nutter, State Sen. Vincent Hughes and the Eagles Book Mobile, dozens of district elementary students will commemorate the author's birthday by reading some of his popular works during a week-long reading celebration called Read Across America.

The program, sponsored by the National Education Association, is an annual reading motivation and awareness program that calls for every child in every community to celebrate reading on March 2, the birthday of Seuss, born Theodor Geisel.
Dafney Tales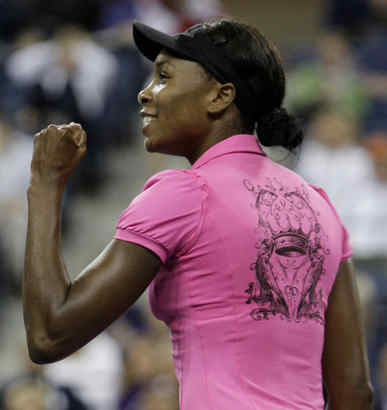 Having escaped the civil war in Liberia in the 90s, Bintu Sherif and her parents emigrated to Philadelphia to start anew. Since her arrival, Bintu has achieved amazing success academically and socially. Now, a senior at Motivation High School, she's an active member of the Philadelphia Futures Sponsor-A-Scholar Program, an organization she's been a part of since her freshman year.
A budding politician, Bintu was elected Senior Class President and was also inducted into the National Honor Society. If that isn't enough, the humble teen is also a participant in the Model United Nations, Dove, Drum Club and the Line Dancing Club.
David Buckholtz, a student at the Science Leadership Academy, works as an intern with the Urban Affairs Coalition in their Summer Career Exploration program which he credits for fostering a love for math, science and robotics.
Dafney Tales
In his message to staff and supporters, Marc Manella, CEO of KIPP Philadelphia Charter School, reacts to the SRC's decision to approve in part the school's expansion. The school can rest a little easier, he says, but there's still more work to be done.
Last night, the School Reform Commission voted to grant part of KIPP's request to expands its grades to the 9th grad.
Last night, only 4 of the 22 charter modification requests were voted on. It was explained that our proposal was voted on because we had taken the bold step to enroll students in our grade K and 9, and therefore the District couldn't wait any longer to make the decision on the rest of our request.