Archive: June, 2011
Dafney Tales
Philadelphia typically doesn't fall on the list of cities with healthy students, but two schools in the city are trying to change that reality.
Overbrook Educational Center, in Overbrook, and Anne Frank Elementary School, in the Northeast, were honored today at the Alliance for a Healthier Generation's Healthy Schools Forum by former president Bill Cinton.

The recipients were recognized from among 275 schools nationwide for their efforts to improve the health and well-being of their students.
Dafney Tales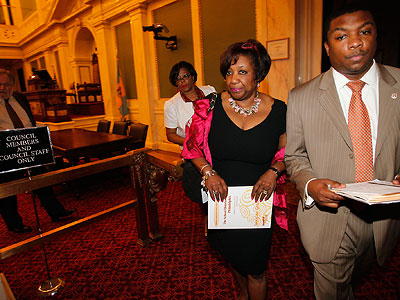 UPDATED: Just as we suspected, the "education" announcement by Nutter, Ackerman and company, was to show the public that the city, state and school district have officially established a formal partnership.

In the spirit of "solidarity," Mayor Nutter, School Reform Commission Chair Bob Archie and Education Secretary Ron Tomalis, signed an agreement at City Hall today, cementing what's to become a free flow of information and coordination between the school district, city and the state.

"This represents a new beginning, a new way of working together," Ackerman said.
NBC's "Education Nation On-The-Road" makes its third and final stop in Philadelphia Sunday and will begin a nearly weeklong series of town hall discussions on issues that students, parents, teachers and others face concerning education in the region.
Dafney Tales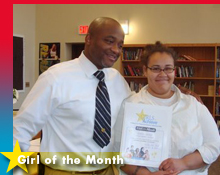 It seems that when a failing school is in need of a turnaround, the district looks to one particular guy. And that guy is William Wade, the veteran educator who's been tapped to turn around the Martin Luther High School for next year.
In a statement announcing his post, spokeswoman Jamilah Fraser said Wade "brings a wealth of experience in reversing the downward spiral of academics at some of the country's most underperforming schools."

He was most recently the principal at Vaux Promise Academy where officials say predictive data has shown a remarkable decrease in violent incidents, academic acceleration in test scores, and an increase in attendance.
Dafney Tales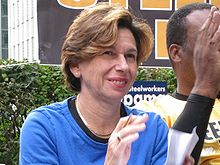 Longtime district veteran John Lombardi, who heads the district's transportation department, is retiring, district sources say.

Lombardi will take his leave at the end of the month after 31 years in the district.
His decision comes in the midst of a series of deep cuts the district has made to a load of essential services and personnel, including the elimination of yellow bus services for 45,000 public-and private-school students.
Dafney Tales
Due to "extreme" heat and humidity, all schools will close early today, district officials announced.
The National Weather Service sent out an excessive heat warning which cited that temperatures in the mid-90s and high humidity could "create a situation in which heat illness is possible," district officials said in the statement.
Officials say they're taking the warning seriously and will close schools at 1:30 p.m. today.