Archive: March, 2011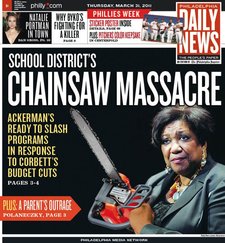 We promised school district officials that we'd provide a link to this video, which three PSTV workers spent part of their day (and your taxpayer dollars) working on.
It's video of Dr. Will Jordan, an associate professor of urban education at Temple University, adding onto the district's onslaught against the Daily News for our cover today highlighting the massacre of school services coming as the district deals with hundreds of millions of cuts from Gov. Corbett.
If you missed it, someone from the district spent a few hours today going at the DN on Twitter from the district's Twitter account. Feeling our honor being attacked, we couldn't help but fight back.
Dafney Tales
From the office of Congressman Chaka Fattah:
Congressman Chaka Fattah (D-PA) the Congress' champion for equity in education, today introduced significant legislation to close gaps in resources and opportunity between rich and poor in the nation's public schools.
Fattah introduced the Fiscal Fairness Act and the Student Bill of Rights, both of which upgrade and close loopholes in the Elementary and Secondary Education Act of 1965, which is up for reauthorization in the current Congress.
Dafney Tales
On April 7, the school district will present a draft of their Facilities Master Plan to the School Reform Commission at 5 p.m. in the second floor auditorium of district's headquarters, according to a statement released today. At this session, which is open to the public, district officials will also present to the commission a proposed policy related to adaptive reuse of buildings, and a proposed policy outlining the criteria for right-sizing district-operated schools.
The draft plan includes an education framework, current state of the district's facilities, projected enrollment and demographic trends, as well as three phases of adjustments to occur over the next three school years.
A series of six community meetings aim to provide information and gather the public's input. They are as follows:

Dafney Tales

From the School District of Philadelphia's Communications Office:

The School District of Philadelphia launched its 2011 March of Dimes' March for Babies Campaign with the goal to raise $150,000 for children in need.
Last year the District raised close to $135,000 far surpassing its goal of $100,000. Honorary Chairperson for the Philadelphia region, Superintendent Dr. [Arlene] Ackerman is confident that the District will be successful in surpassing its goal yet again this year.
Dafney Tales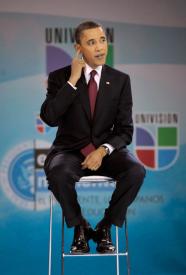 President Obama said yesterday that students should take fewer standardized tests and school performance should be measured in other ways than just exam results. Too much testing makes education boring for kids, he said according to an Associated Press article.
"Too often what we have been doing is using these tests to punish students or to, in some cases, punish schools," the president told students and parents at a town hall hosted by the Univision Spanish-language television network at Bell Multicultural High School in Washington, D.C."
The president is pushing a rewrite of the nation's education law that would ease some of its rigid measurement tools and administer it in less pressure-packed atmospheres, potentially every few years instead of annually.
Dafney Tales
Pennsylvania Secretary of Education Ronald Tomalis will testify before the State Senate and House Appropriations Committees about Governor Corbett's proposed 2011-12 education budget.
I have a feeling that Ron probably will have a lot of explaining to do.
The Senate hearing is scheduled to begin at 9:30 a.m., and the House hearing at 1:00 p.m.
Dafney Tales
From Teacher Action Group's Joseph Ciesielski:
Teacher Action Group (TAG) will host a Community Budget Forum on Wednesday, March 23 at 6p.m., at Calvary United Methodist Church (48th Street and Baltimore Avenue) to address the budget crisis in the School District of Philadelphia.
The Philadelphia School District is anticipating a deficit of $456 million next year.
Dafney Tales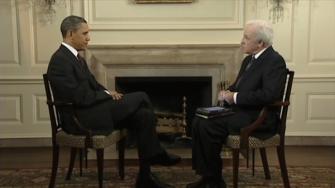 It seems even the President of the United States thinks Gov. Corbett's proposed budget - which proposes slashing $1 billion in education funding - counters his own mission and call for greater investment in education.
President Obama touched on this topic and more during an interview with local newsman 6abc anchor Jim Gardner who also asked the president what he thought about Corbett calling on teachers to take a one-year pay freeze.
In the President's words: