Archive: January, 2011
Dafney Tales
Due to the inclement weather, all School District of Philadelphia schools and administrative offices will be closed on Thursday, January 27.
Dafney Tales
Philadelphia teachers continue to make us proud. Eight of them won the "Teacher As Hero" award earlier this month. The award, sponsored by the National Liberty Museum and State Farm, was given to a total of 15 educators throughout the Delaware Valley.
The winners from Philadelphia are:

Madeline Glowienka, a 18-year teaching veteran and volleyball coach at Lingelbach Elementary School, developed the Community Gardening projects. An advocate for water preservation and recycling, her passion for providing healthy food led to her class winning the school district's First Place Character Education Award and the Schuylkill Action Network Award.

Dafney Tales
Last September, West Philadelphia High student Brandon Ford and his team of automotive engineers traveled to the nation's capital to listen to President Obama talk about the importance of science.
It was right up his block. A leader of the West Philly Hybrid X Team at the school, Brandon, knew all about the advantages of the sciences.
At the White House, his classmates and teachers entered the air tight security typical of the president's lair. Then came his turn. To his dismay, Brandon, 16, a junior, had forgotten his ID at home and had to be turned away.
Dafney Tales
Four of the six employees Superintendent Arlene Ackerman suspended last month after news got out about a controversial contract returned to work Monday.
Melanie Harris and Bob Westall, from the office of information and technology, Pat Henwood, the district's manager for capital programs, and school police commander Augustine Pescatore have all returned, a district source told the Daily News.
Two others, Francis Dougherty, who works in Deputy Superintendent Leroy Nunery's office, and senior vice president for procurement services John Byers, have not returned from their sentence, the source said.
Dafney Tales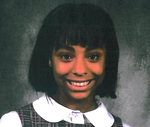 UPDATE, MONDAY, 10:30 p.m.:
Police are now considering Chelsea Ramsey, a 12-year-old who's been missing since Jan. 15, as a runaway. Family members reported the girl missing after last being seen in her West Philadelphia neighborhood.
The pre-teen, a student at KIPP West Philadelphia Preparatory, was last seen on 60th Street near Race.
Police say that for days people have spotted Chelsea in the area near her West Philly neighborhood. Authorities are trying to pinpoint her whereabouts, but have been so far unsuccessful.
Dafney Tales
The following are tidbits from The Education Policy and Leadership Center.
Parents school options may expand under proposed legislation
Democratic Caucus leaders in the Senate have announced committee chairs for the new legislative session. The Democratic chair of the Senate Education Committee remains the same as last session — Senator Andrew Dinniman (D). Senator Jeffrey Piccola (R) was previously announced as the Republican chair of the Senate Education Committee. Senator Piccola also served as chair during the 2009-2010 Session.
Dafney Tales
In Monday's Daily News (p. 24), charter school CEO Veronica Joyner said the reason why a group of charter school students from Boys' Latin were attacked is the same reason why many other charter school students are targeted. It's because their uniforms and demeanor are perceived by students who attend other schools as "nerdy."
Wanda Haines, a mother of one of the boys who was slashed by a West Catholic student last week, agrees. She said her 15-year-old son, a sophomore at Boys' Latin, has been picked on numerous times by students from West Philadelphia High, Robeson and more recently, West Catholic, an Archdioscese of Philadelphia school, where students are also required to wear uniforms. Tensions between students at the Archdiocese school and the West Philly charter came to a violent head when several boys were slashed or stabbed by a West Catholic student last week.
Joyner said that others charters are experiencing similar problems, that she said goes unreported because administrators misconstrue the violence as mutual fights between students.
Dafney Tales
Since at a young age, I loved to write. Poetry, short stories, songs, haikus, if I could write it, I would. It was therapeutic. It was certainly a stress-reliever. So, imagine my surprise, when I stumbled upon a recent study that found that high school and college students who write for a period of 10 minutes before taking an exam do remarkably better than students who don't.
Are you serious? So, they mean to tell me that all the poor marks I received on tests while in school could have been avoided had I jotted down some words before taking them?
The study, released last Thursday by a team of University of Chicago psychological scientists, had half a class of freshmen facing their first final exams to write down their concerns about the upcoming test while other students journaled about an unrelated topic.