Archive: September, 2012
John Baer

, Daily News Political Columnist

I really don't want to pile on Mitt while his run continues a downward spiral, but his campaign is shaping up as among the worst in memory.

He is, after all, running against an incumbent who failed a pledge to cut the deficit in half, who faces foreign policy fires abroad, including a growing crisis over a nuclear Iran, and who famously, though somewhat awkwardly, said in 2009 with regard to fixing the economy, "If I dont have this done in three years, then there's going to be a one-term proposition."

And yet, where are we?
John Baer

, Daily News Political Columnist

As still more new polls emerge from key states such as Ohio, Florida and Pennsylvania, one very evident and consistent aspect of the race is that women voters are driving the numbers that favor President Obama.

Take the findings of a Quinnipiac University/CBS News/New York Times poll released Wednesday morning.

The poll shows the president extending his lead over Mitt Romney in all three states:
John Baer

, Daily News Political Columnist

This is a shameless plug.

Tuesday, Sept. 25 is the official release date of my book, "On the Front Lines of Pennsylvania Politics: Twenty-Five Years of Keystone Reporting."

You all should read this book. It is fun.
John Baer

, Daily News Political Columnist

It might not quite be kicking Mitt while he's down (the national race remains close), but a new Obama TV ad is sure a swift kick in Ohio

The 30-second ad titled "No Taxes" is running this week in a state critical to the November outcome since. as we are constantly reminded, no Republican has ever won the presidency without also winning Ohio.

The spot hits two major campaign highlights that clearly help the president: it reprises Mitt's 47-percent comments and tags him again for not releasing all his past income tax records.
John Baer

, Daily News Political Columnist

Pennsylvania's new jobless figures are out and the state's unemployment rate is up.

Question now is who gets the blame, Gov. Corbett or President Obama?

The state Department of Labor & Industry released August figures Thursday. The data shows that Pennsylvania's unemployment rate rose in August for the third straight month and is now at the same level of the national rate, 8.1 percent, for the first time in six years.
John Baer

, Daily News Political Columnist

New polling numbers in key states that show President Obama in the lead really have little to do with the president or the economy performing any better.

They instead reflect the clear impact of Mitt Romney and his campaign performing badly.

A Quinnipiac/New York Times/CBS News poll in Wisconsin, for example, now shows the president up by 6 points, 51-45, among likely voters and up by 17 points among voters asked which candidate cares more about the needs and concerns of average folks.
John Baer

, Daily News Political Columnist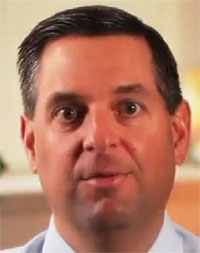 A candidate for the state's highest law enforcement office is calling the old end-around to hold a fundraiser his campaign says isn't a fundraiser at a Penn State game Saturday.
The campaign of David Freed, GOP candidate for attorney general, scheduled a tailgate party before the Penn State/Temple game at State College.
The invitation for the event at two parking spaces the north lot outside Beaver Stadium asks for, under "admission information," a "suggested contribution" of $500 per couple.
John Baer

, Daily News Political Columnist

There can be no joy in Mittville.

The GOP presidential candidate with a habit of living up to the caricature the Obama campaign pushes of an aloof plutocratic politician has yet again set himself squarely in the frame of that very picture.

Busted by a hidden camera at a Florida fundraiser last May (the video of which was released Monday), Romney was caught telling wealthy donors that, among other things, nearly half the country is made up of irresponsible takers on the government dole, adding, "My job is not to worry about those people."