Archive: July, 2012
John Baer

, Daily News Political Columnist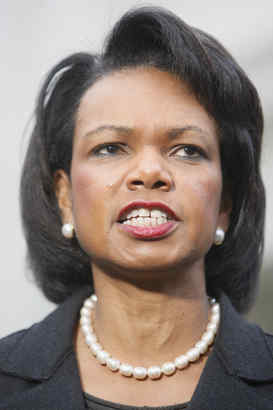 As Mitt Romney wraps up his not entirely successful foreign trip with an economic speech in Poland and heads home for a campaign sprint to the fast-approaching GOP convention, it might be a good time to grab some positive press by quickly naming a running mate.
And given what's been widely labeled as gaffes in England (over questions related to British preparedness to put on the olympics) and then in Israel (over references to positive Israeli "culture" that Palestine took as a slam), it might be time to beef up the ticket with a big name in foreign policy.
For even if Mitt escapes Poland without, I don't know, telling some off-outting Polish joke, it's pretty clear this junket to burnish international credentials fell somewhat short of its intended goal.
John Baer

, Daily News Political Columnist

Another week, another round of Mitt's "We Did Build This" events.

In fact, 18 are scheduled (just on Monday) in 12 states. And all but two of these states have polls showing Romney slightly ahead, slightly behind or within reasonable striking distance.

More such events are promised later this week.
John Baer

, Daily News Political Columnist

The campaign for president, while failing to provide any serious discussion of fixing the economy by sticking with Obama is all about big government and anti-business and Mitt is all about less government and pro-business, never ceases to provide side-show moments that just, well, make one wonder.

You no doubt saw Mitt getting the Brits in a tizzy over comments he made suggesting maybe London isn't fully prepared to handle the Olympic games.

This drew a clear rebuke from Prime Minister David Cameron: "Of course it's easier if you hold an Olympic Games in the middle of nowhere," an obvious reference to Mitt's Utah games.
John Baer

, Daily News Political Columnist

Okay, kids, here's your update on two fronts making news: the ongoing "who built what" spat in the presidential race, and the get-used-to-it-cuz-it-ain't-going-away voter ID fight.

First, the out-of-context Obama quote, "you didn't build that," pushed the Romney campaign Thursday into day two of its "we did build this" rebuttal with more public events in Pennsylvania.

Small business owners and local GOP officials scheduled press conferences in West Chester and Bensalem Thursday afternoon to stress how business owners are "insulted" by the president's remarks (well, phrase) earlier this month.
John Baer

, Daily News Political Columnist

The President's recent comment about the importance of government providing public services and infrastructure to help small businesses, including his unfortunate use of the phrase, "you didn't build that," is now a national campaign "issue" because national campaigns tend to get silly.

The Romney camp is holding 24 events in 12 states, including Pennsylvania, that feature small business owners seeking to rebut Obama with a "we DID build this" message.

Small business owners and GOP leaders were having press conferences Wednesday at the Capitol in Harrisburg (featuring Republican Senate candidate Tom Smith) and at the Cambria County Courthouse in Ebensburg (featuring GOP state chairman Rob Gleason).
John Baer

, Daily News Political Columnist

A voter ID protest scheduled at the state Capitol Tuesday afternoon is likely to bring lots of heat to the already boiling issues surrounding Pennsylvania's new law requiring photo IDs be shown in order to vote.

For one thing, the thousand or so "Rally for Justice" participants are to gather on the main steps of the Capitol building starting at 1 p.m. when the temperatures are projected in the 90's.

For another, the keynote speaker is Hilary Shelton, senior NAACP vice president for advocacy and policy, who recently tangled with Fox News' Bill O'Reilly on the issue of race and Republicans.
John Baer

, Daily News Political Columnist

Penn State football Monday was tackled hard by the NCAA.

Expect a hue & cry out of "Happy Valley" along the lines of it isn't fair to punish young athletes and new coaches who had no role in the Sandusky scandal and cover-up.

Expect more from the Paterno family over removal Sunday of the iconic statue outside Beaver Stadium and the NCAA order Monday to vacate many of Paterno's football victories.
John Baer

, Daily News Political Columnist

Those weary of hearing about Pennsylvania's new voter ID law had better think about tuning out over the next several days -- and likely for many, many more to come.

For instead of melting in the summer heat, the issue continues to flame.

Friday's New York Times features a piece written from Philly about problems with the new law, the legal battles that lie ahead and the fact only four other states -- Indiana, Kansas, Tennessee and Georgia -- have laws as strict as ours.